Protomartyr and Priests played Music Hall of Williamsburg with Beech Creeps (pics/setlist)
Protomartyr / Priests @ MHOW 2/13/2016

Protomartyr's tour rolled through NYC this weekend, bringing a little of Detroit's brutal weather with it. Temperatures were already in the single digits on Saturday (2/14) when openers Beech Creeps took the stage, and the venue was already surprisingly full. The cold didn't seem to keep anyone away and by the time Protomartyr hit the stage Music Hall of Williamsburg was full. This was the band's biggest NYC show yet and this was the longest set I've ever seen them play, with plenty of songs from all three of their albums, the latest being 2015's The Agent Intellect. Frontman Joe Casey, sporting a somewhat shiny suit and looking more like British PM David Cameron than ever, seemed to be enjoying himself though he didn't say a lot to the audience. He and the band are usually all-business anyway, and were in fine form the whole night and kept energy high from opener "Cowards Starve" though the encore of "Come and See" and "Jumbos." Setlist is below.
Tourmates Priests get better every time I see them and their hyperactive set was just terrific. G.L. Jaguar is an inventive guitarist who is a lot of fun to watch, as is the dynamo that is singer Katie Alice Greer. Never hesitant to speak her mind, Greer was very chatty between songs, in particular talking about the then-breaking news of Antonin Scalia's death. Priests' politics are fused to their spine, but their visceral impact works even if you don't understand a single word. Priests will be back in NYC when their tour with Ought rolls through in May.
More pictures of Protomartyr and Priest at Music Hall of Williamsburg, below...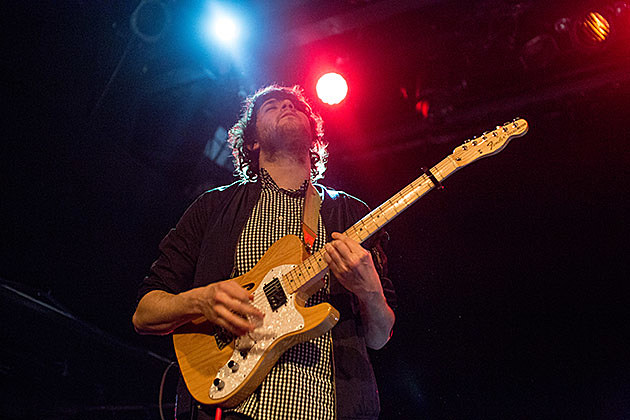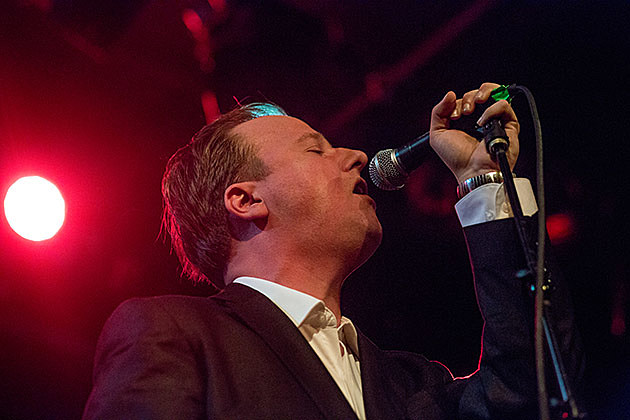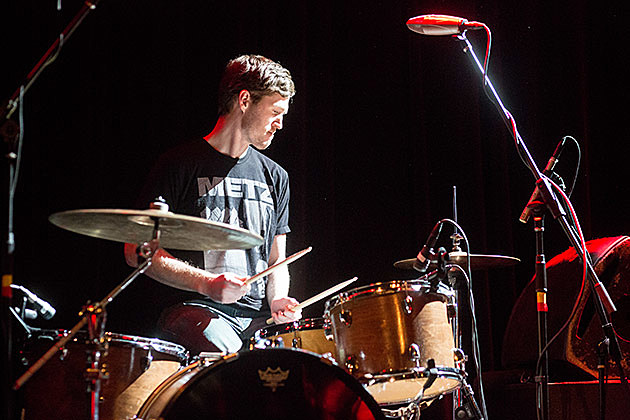 SETLIST: Protomartyr @ Music Hall of Williamsburg 2/13/2016
Cowards Starve
I Forgive You
Boyce or Boice
Blues Festival
Pontiac 87
I Stare at Floors
Scum, Rise!
How He Lived After He Died
Dope Cloud
What the Wall Said
The Devil in His Youth
Feral Cats
The Hermit
Clandestine Time
Uncle Mother's
Ellen
Why Does It Shake?