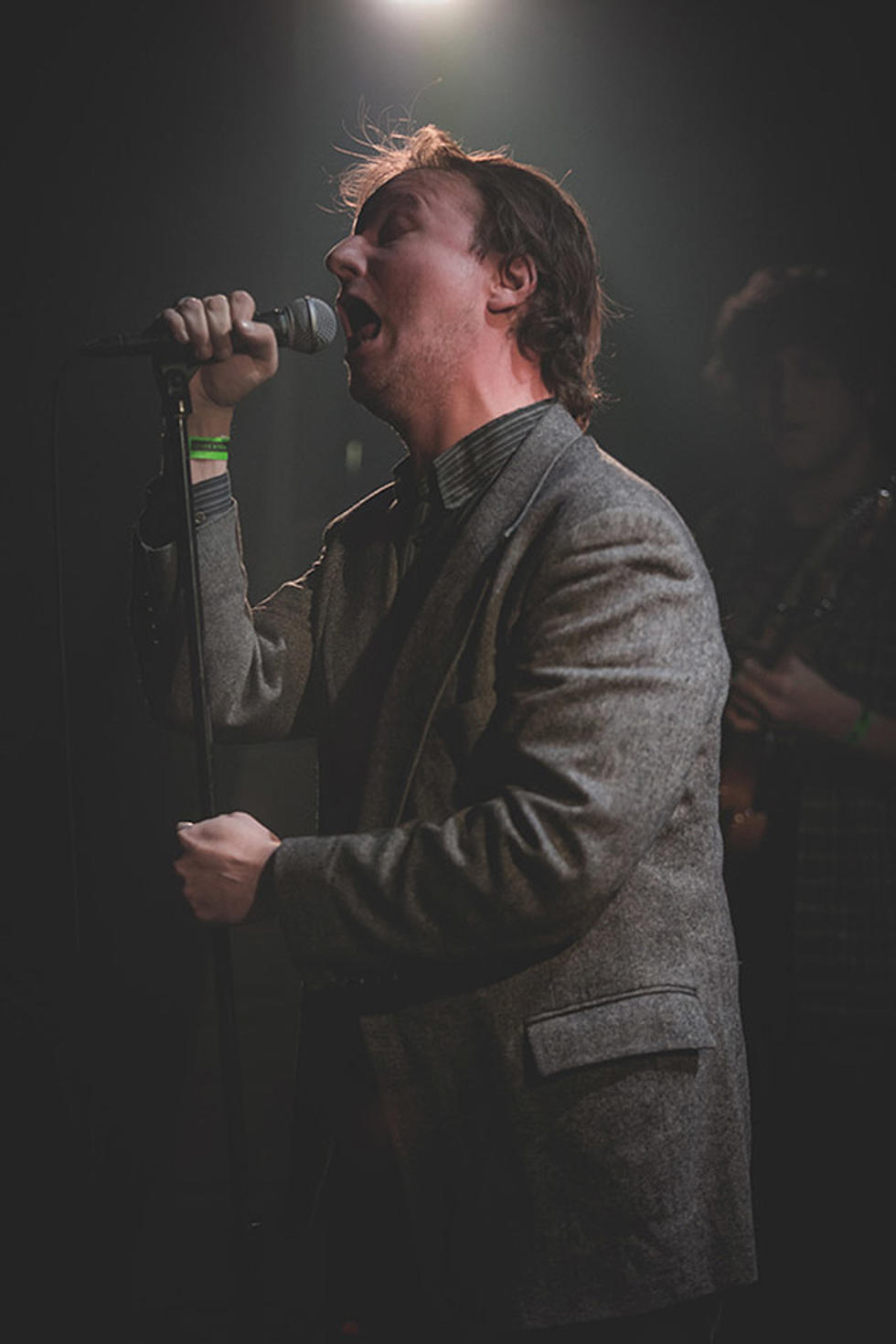 Protomartyr on tour: pics from Chicago show w/ Amanda X and Negative Scanner ++ updated dates
Protomartyr @ Lincoln Hall 1/24/2016

Protomartyr are in the midst of their winter tour supporting 2015's The Agent Intellect. They hit Chicago's Lincoln Hall with tourmates Amanda X and local postpunk act Negative Scanner on Sunday, January 24. Pics from the whole night, and Protomartyr's setlist, are in this post.
By the time Protomartyr hits NYC -- February 13 at Music Hall of Williamsburg -- their tourmates will be Priests and opening the show will be Beech Creeps. Tickets are still available. Protomartyr will tour Europe shortly after their North American run wraps up, including festival stops like Primavera Sound. Updated dates are listed, along with more pics from their Chicago show, below.

---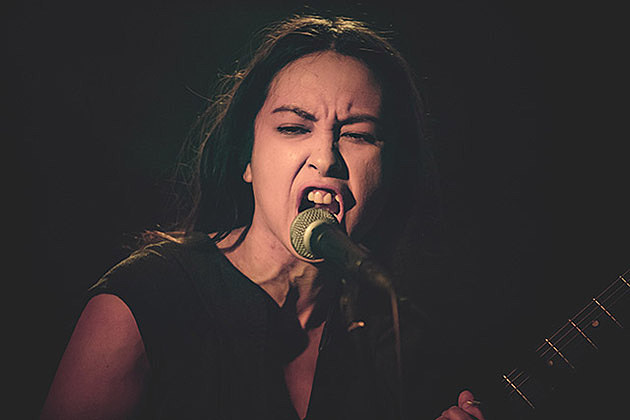 SETLIST: Protomartyr @ Lincoln Hall 1/24/2016
Cowards Starve
I Forgive You
Boyce or Boice
Blues Festival
Pontiac 87
I Stare at Floors
Scum, Rise!
Dope Cloud
Ypsilanti
What the Wall Said
The Devil in His Youth
The Hermit
Clandestine Time
Uncle Mother's
Pagans
Ellen
Why Does It Shake?
Encore:
Ain't So Simple
Come & See
PROTOMARTYR - 2016 US TOUR
01.29.16 - Ann Arbor, MI - @Blind Pig
01.30.16 - Kalamazoo, MI - @Bell's
02.10.16 - Cleveland, OH - @Now That's Class*
02.11.16 - Pittsburgh, PA - @Brillobox*
02.12.16 - Philadelphia, PA - @Underground Arts*
02.13.16 - Brooklyn, NY - @Music Hall of Williamsburg*
02.14.16 - Washington, DC - @Black Cat (backstage)*
02.16.16 - Carrboro, NC - @Cat's Cradle - Back Room~
02.17.16 - Savannah, GA - @The Jinx~
02.18.16 - Tallahassee, FL - @Club Downunder~
02.19.16 - St. Augustine, FL - @St. Augustine Ampitheater~
02.20.16 - Miami, FL - @Gramps~
02.21.16 - Ybor City, FL - @New World Brewery~
02.23.16 - Birmingham, AL - @The Saturn~
02.24.16 - New Orleans, LA - @Gasa Gasa~
02.25.16 - Houston, TX - @Walters Downtown~
02.26.16 - Austin, TX - @The Sidewinder~
02.27.16 - Dallas, TX - @RBC~
02.28.16 - Norman, OK - @Opolis Production
03.01.16 - Tucson, AZ - @Club Congress
03.02.16 - San Diego, CA - @Soda Bar+
03.03.16 - Los Angeles, CA - @Echo+
03.04.16 - San Francisco, CA - @Bottom of the Hill+
03.05.16 - Sacramento, CA - @Blue Lamp+
03.07.16 - Portland, OR - @The Doug Fir Lounge+
03.08.16 - Vancouver, BC - @Fortune Sound Club+
03.11.16 - Fargo, ND - @The Aquarium
03.12.16 - Minneapolis, MN - @7th Street Entry
03.13.16 - Madison, WI - @The Frequency
03.15.16-03.20.16 - Austin, TX - @SXSW
05.28.16 - George, WA - @Sasquatch! Festival
08.05.16-08.07.16 - Happy Valley, OR - @Pickathon
! w/Amanda X
* w/Priests
~ w/Spray Paint
+ w/Chastity Belt
PROTOMARTYR - 2016 EURO SPRING TOUR
31.03.16 - Dublin, IR - @Workman's Club
01.04.16 - Liverpool, UK - @Magnet
02.04.16 - Glasgow, UK - @Broadcast
03.04.16 - Sheffield, UK - @Picture House Social
04.04.16 - London, UK - @100 Club
05.04.16 - Reims, FR - @La Cartonnerie
06.04.16 - Antwerp, BE - @Het Bos
07.04.16 - Gronignen, NE - @Vera
08.04.16 - Amsterdam, NE - @Paradiso (Upstairs)
09.04.16 - Rotterdam, NE - @Motel Mozaique - Rotown
11.04.16 - Dusseldorf, DE - @Zakk
12.04.16 - Stuttgart, DE - @Club Schocken
13.04.16 - Munich, DE - @Orangehouse
14.04.16 - St Gallen, SW - @Palace
15.04.16 - Bologna, IT - @Covo Club
16.04.16 - Rome, IT - @Monk
18.04.16 - Ljubljana, SL - @Gala Hala
19.04.16 - Zagreb, CR - @Culture Factory
20.04.16 - Vienna, AU - @Chelsea
21.04.16 - Prague, CZ - @Basement Bar
01.06.16-05.06.16 - Barcelona, ES - @Primavera Sound
03.06.16 - Nimes, FR - @This is Not A Love Song
29.06.16-02.07.16 - Roskilde, DK - @Roskilde Festival