Prurient, Azar Swan & Clay Rendering played Saint Vitus (pics)
Gregory R. Cristman
photos by Greg Cristman, words by Wyatt Marshall
Prurient @ Saint Vitus - 1/24/14

Fans of Prurient may have been a bit curious over the past year or so about the future of Dominick Fernow's flagship. Fernow, the prolific noisemaker, seemed to be focusing his attention on other projects, and the more-accessible militant/religious/techno of Vatican Shadow was earning heaps of praise and reaching more ears than seemed likely when VS was being released on tapes in editions of 100 or less, landing him name-drops in publications that would keep Prurient at arm's length. It was reassuring, then, to see Prurient play a show with husband-and-wife pair Clay Rendering and dark electronic duo Azar Swan on Friday, one at which Prurient closed out his set with a deafening crescendo of noise and dark techno. In line with some of Prurient's slightly more accessible material of late in the vein of Bermuda Drain, the performance had a bit more structure to it than the walls of harsh noise and feedback that are still Prurient's live bread and butter. Pictures from the show are in this post.
It's good to see more action in the Prurient camp--Prurient just released a new seven-inch, Washed Against the Rocks, and you can stream a track on Pitchfork.
As discussed, Azar Swan have other dates and member Josh Strawn recently launched a new DJ night.
More pictures from Saint Vitus below...

---
Clay Rendering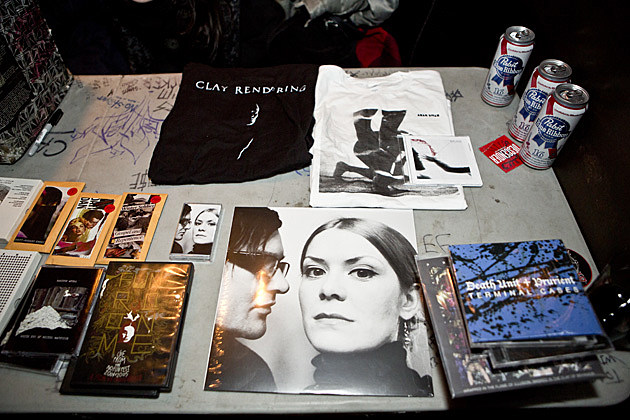 Azar Swan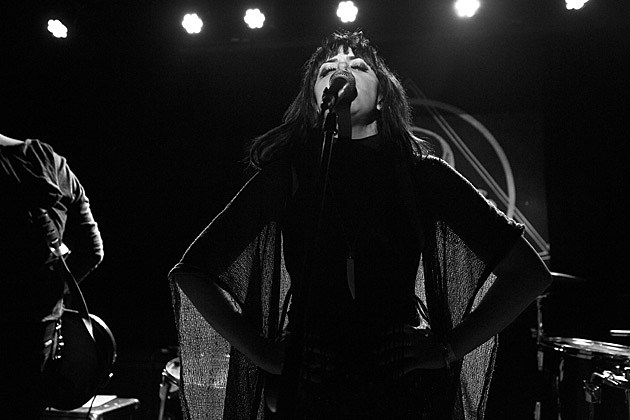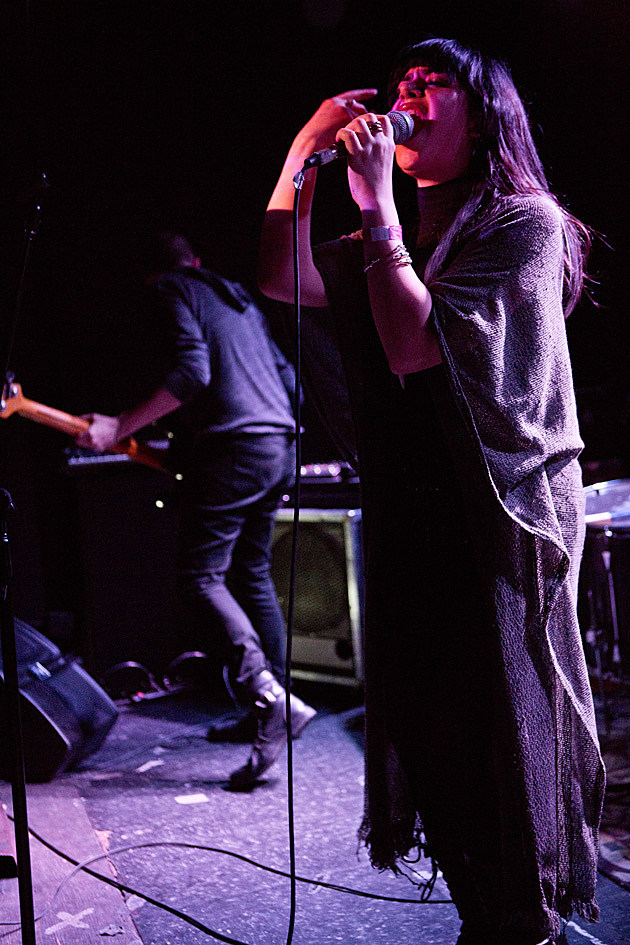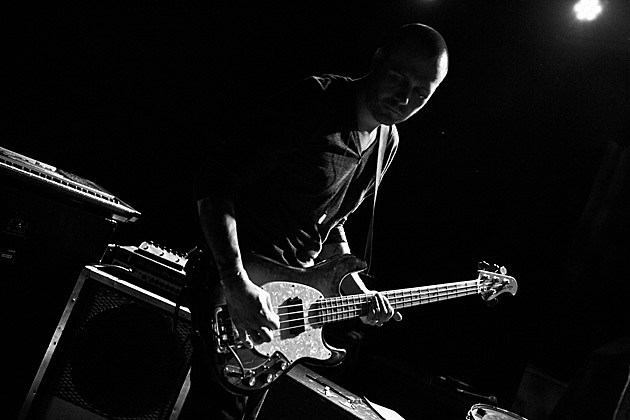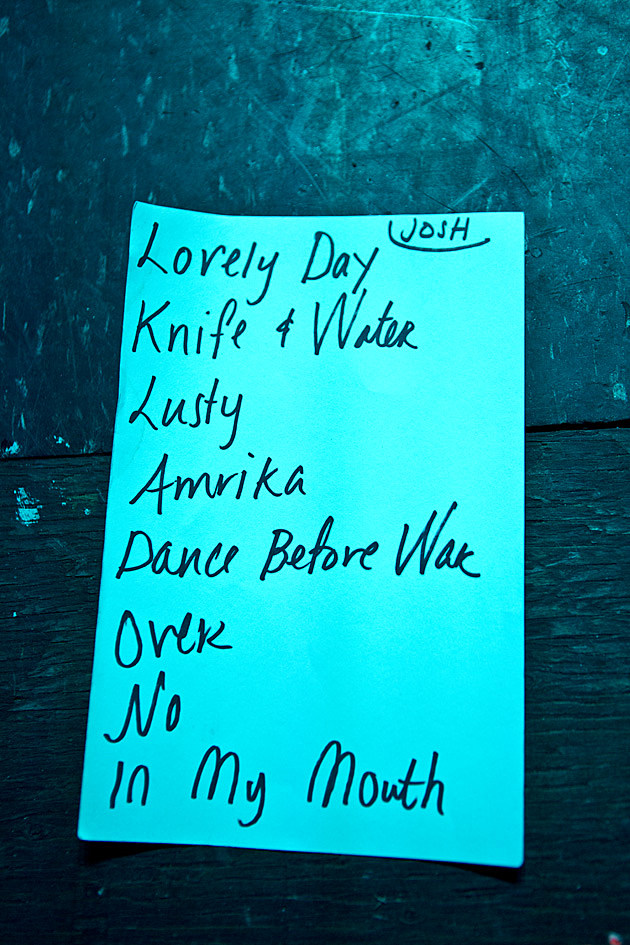 Prurient