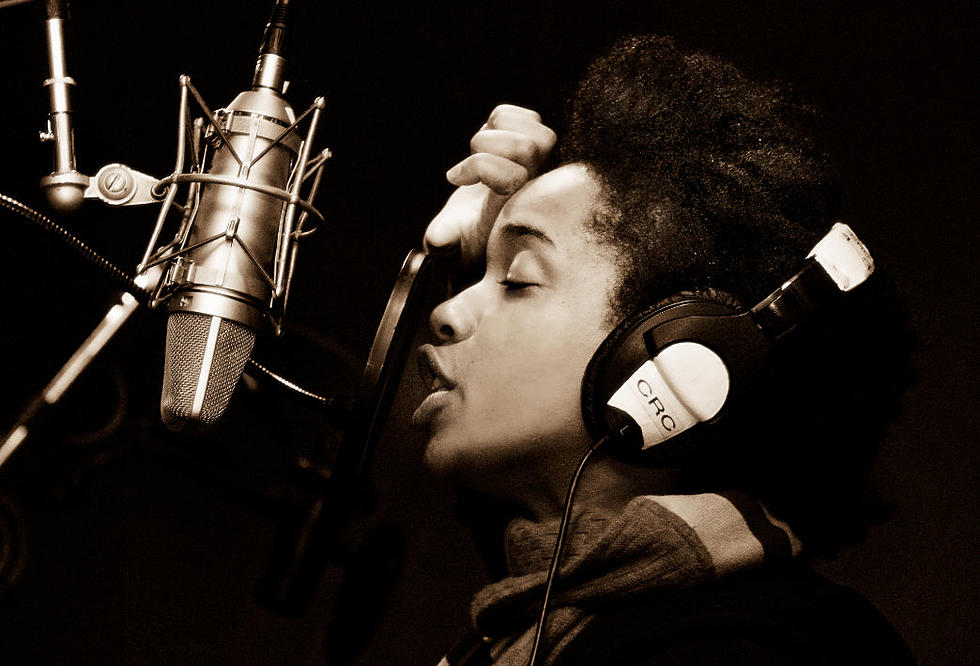 Psalm One calls to boycott Rhymesayers as 2015 interview about label mistreating her resurfaces
photo via Psalm One Bandcamp
Following allegations of abuse against multiple members of the Minneapolis hip hop scene -- including Prof and Dem Atlas, who have now been dropped by their label Rhymesayers -- a 2015 CityPages interview with Psalm One has gone newly viral on social media. Psalm One -- who became the first female solo artist signed to Rhymesayers 20 years into the label's existence -- had this to say about her negative experiences with the label at the time:
Since I signed in 2006, maybe around 2008, is when I started feeling kind of the cold shoulder. Not sure why or how or what or when, but I never felt — other than a few members, a few artists — I never felt completely comfortable over there. I never felt completely comfortable to be myself. When you see some of the artists that have been touted on Rhymesayers ... Atmosphere, Ali, P.O.S, Eyedea, all these artists, they exude an image and a confidence of being very self-aware, and being unapologetically them. And I don't think that that's what was desired for me.

I was almost apologetically me. You know when the little sister is hanging out with all the big brothers, and just wants to kind of be down and be accepted, almost like the girl in West Side Story who was always around, they would never let her fight.

[...] In the office, I've been called a "dyke," you know what I'm saying? That word to me is offensive. You haven't really heard me say it ever in my lyrics. I don't refer to myself as one. So for me, as a younger rapper, that word was really offensive to me, and being called that word early in my career over at Rhymesayers, it kind of quieted me a little bit about that part of myself. Which was okay at the time, 'cause I wasn't really trying to reveal all that anyway.
With Rhymesayers coming under fire publicly and Psalm One's story getting more publicity than ever, Psalm One started the Twitter hashtag #BoycottRhymesayers, which has been gaining steam.
"Every morning for at least a week I've heard truths about MN rap guys I respected. Ion respect them no more," Psalm One wrote. "The label I DREAMED of being on for years tried to reduce me to rubble, and a lot of these MN rap guys took their cues from their 'big bros.'"
She posted this video, which has also been going viral, explaining what it means to boycott the label:
She later added, "And to y'all asking me if the whole roster deserves this fate? Long answer: not every artist on that label actively hurts people. I know y'all got y'all faves so y'all still wanna cape. Understandable. Short answer: every artist knew how them people get down. Inexcusable."
Psalm One also wrote, "I'm proud of the twin cities today. I was 'silenced' five years ago for speaking up against mistreatment from Rhymesayers. My reach isn't as wide because of it. So seeing ppls voices amplified about the myriad transgressions against women (and men) in MN hip hop gives me hope."
See more of her tweets below.
Psalm One has also been very prolific lately. She put out several releases on her Bandcamp this year along, and has a new one coming this Friday (7/3): Big $ilky Vol. 2, the second installment of her new project with Angel Davanport. Vol. 1 came out in April, and you can stream that one here:
Kimya Dawson, who Psalm One shouted out in that 2015 interview due to her time on Rhymesayers as a member of The Uncluded with Aesop Rock, tweeted, "People saying 'that's how rappers are' make me uneasy. I've heard similar tales of fuckery in indie rap, rock, antifolk, punk, indie rock, pop, and especially folk punk circles. This is the THIRD time a 'cool' label I was on has been called out for very uncool shit. And all those peeps who run the labels have been very nice to my face. Makes me wanna retire. It's very hard to know who to trust. Hell, I don't even trust myself to do it. I have enough songs for a new album or two but the business of releasing an album makes me queasy."
Allegations also surfaced against Doomtree's P.O.S (who used to be on Rhymesayers), and Doomtree member Dessa responded in a video that the other Doomtree members shared on social media. "The stories that you are reading about P.O.S -- at least some of them are true," she said. You can watch the full video and read more here.