Psychic TV played Europa (pics & setlist)
Gregory R. Cristman
"OUR DEAR AND HEARTLOVED COUMPANION IN CREATION...Peter Martin "Sleazy" Christopherson, who chose to drop his body on November 24th 2010, laid at rest and then was cremated in Bangkok 7 days later. We feel consoled and comforted to know that another very dear friend BEE (who lives in Bangkok) was able to be there, as was JENKS.

Apart from participating in the vigil as loving representatives of us all, Bee took these photographs as a memorial document. In our grief, we naturally crave evidence to fulfill our inescapable need to believe something that seems to be an irreversible finality cannot TRULY be so. And, of course, our gift from Sleazy is one we can see all around us. Thousands of flowerings of empathy and love. Each of us taking that facet of Sleazy that is most precious to our personal understanding of him and amplifying it within our own mind, through Creation, adding our own frequencies to those of Sleazy so that his most favorite of Nature's elements may grow ever brighter, ever purer and ever whiter...LIGHT! -BREYER P-ORRIDGE nyc 2010
Genesis P-Orridge posted the above-quoted update/tribute about her Throbbing Gristle and Psychic TV band-mate Peter "Sleazy" Christopherson (RIP) to her website recently. Go there to see the photographs and read the complete eulogy.
Though "Sleazy" and Genesis were playing together again recently in TG, Christpherson hasn't been a member of PTV since the 80's, so though there was no denying Pete's spirit was in the air Thursday night at Europa (12/09), and that Genesis is affected by his passing, it was business as usual for Psychic TV at their lone-US show for 2010.
Psychic TV did have a new guitarist named Jeff Berner though, and he played an impressive and extended solo on "Maggot Brain", one of six songs the Genesis-led group played over two hours. The full setlist is below.
Beaut, 4th Sign Of The Apocalypse (featuring Bryin Dall of Thee Majesty) and Ariana Reines opened the show. Ariana did a brief acoustic set followed by a vulgar spoken word set that most people were talking through. She screamed at people to shut up, but most people ignored her.
More pictures and setlists from the show are below...

--
4th Sign Of The Apocalypse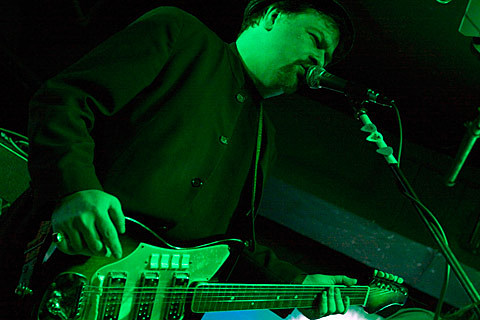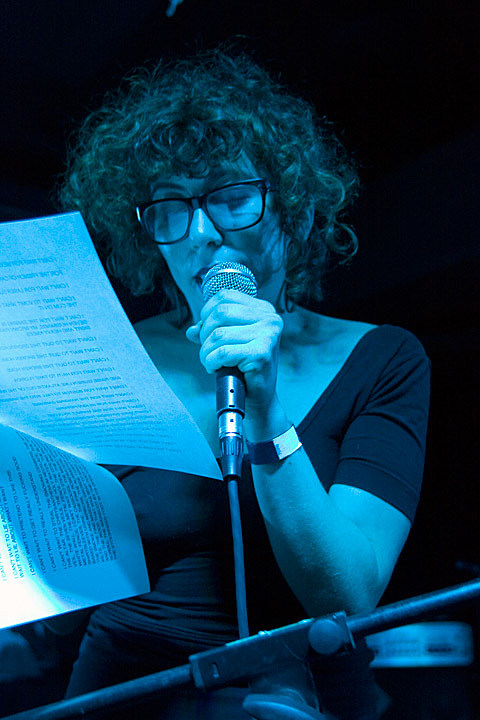 Psychic TV Setlist:
Mother Sky
Alien Brain
Hookah
Thee Legge Soing
Maggot Brain
Ov Powerrr