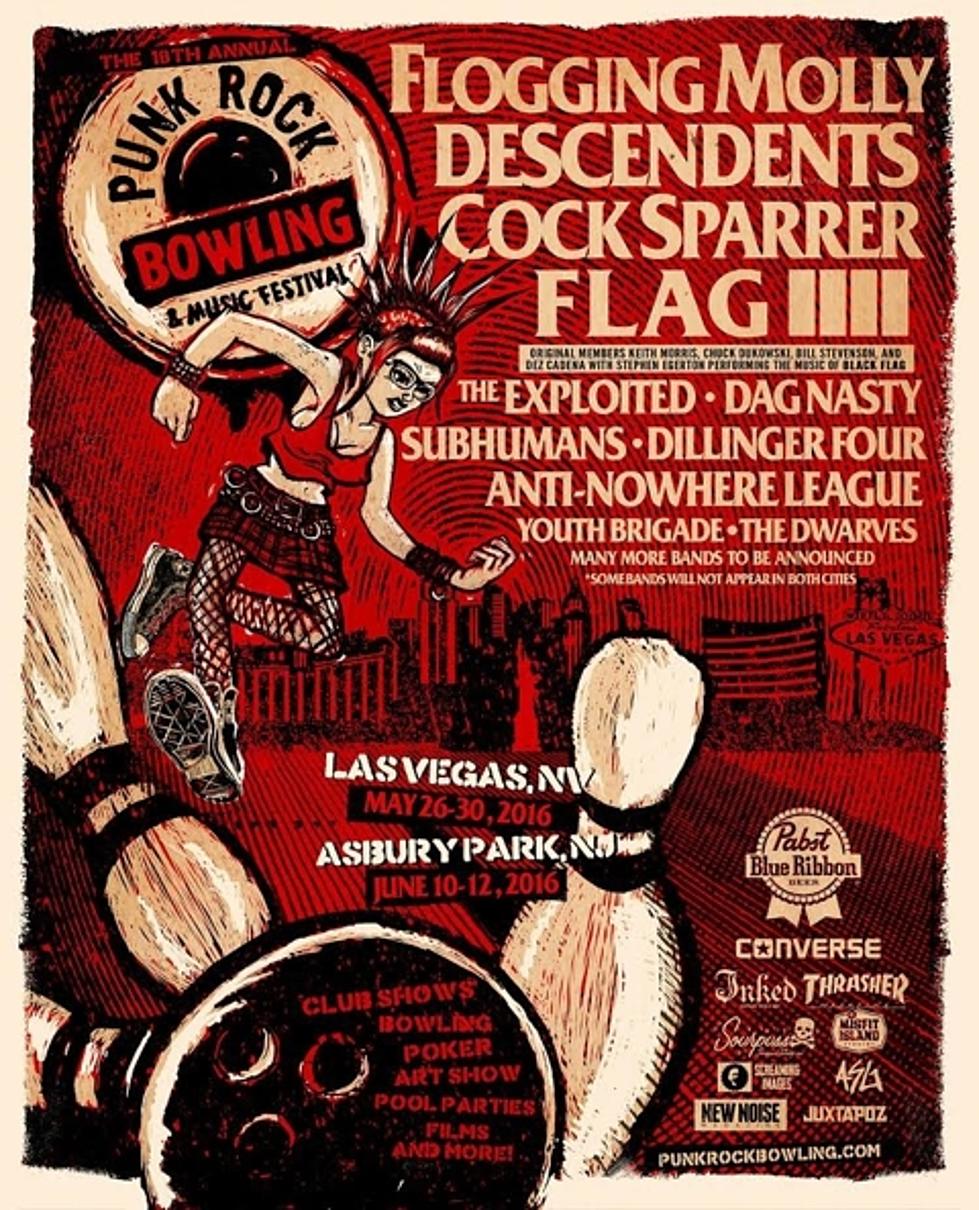 Punk Rock Bowling getting an Asbury Park edition in 2016; initial lineup includes Descendents, Cock Sparrer, FLAG, more
The always-great punk festival Punk Rock Bowling is getting an East Coast edition this year to. In addition to taking place from May 26-30 in its usual home, it happens again from June 10-12 at The Stone Pony Summer Stage in Asbury Park.
The initial lineup is stacked with legends, including Flogging Molly, Descendents, Cock Sparrer, FLAG (Keith Morris' version of Black Flag), The Exploited, Dag Nasty (who last reunited for FFF), Subhumans, Dillinger Four, Anti-Nowhere League, Youth Brigade and The Dwarves. Some bands won't appear in both cities, and the details on that are still TBA.
Club shows, other attractions, and ticket info coming soon. Stay tuned.