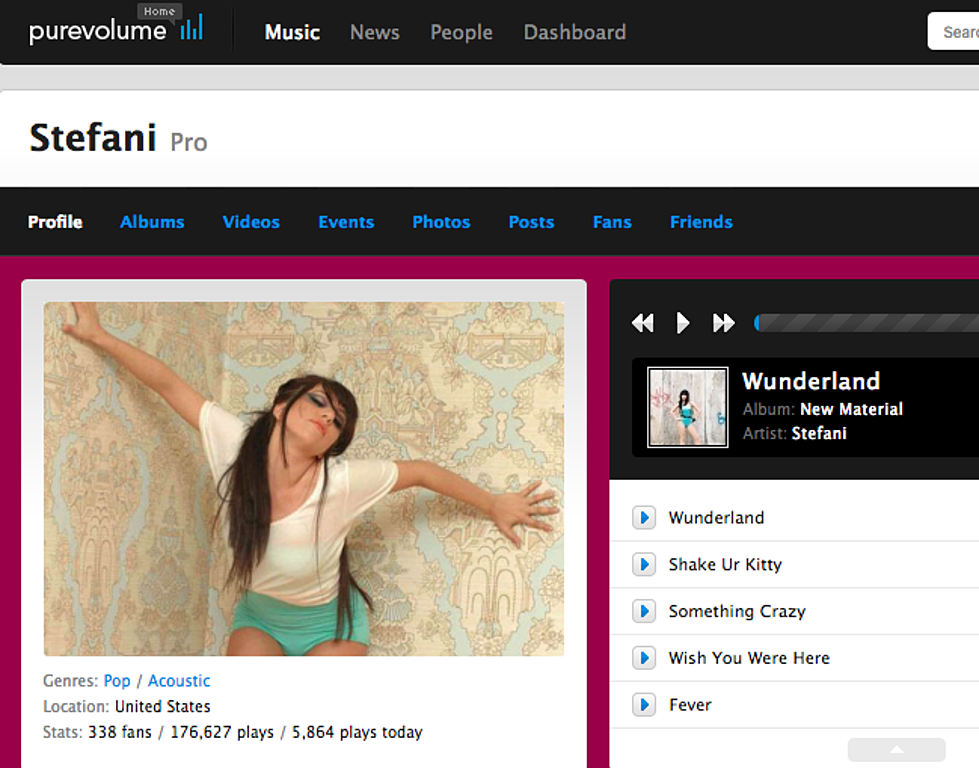 Purevolume, the first independently run music streaming website, will be shutting down on April 30. If you go to the website now, you get a notice that says: "We regret to inform you that PureVolume.com is shutting down. If you were storing music here, you will have until April 30th, 2018 to download it. Thanks for all your support."
Even if you haven't visited the site in a while, this is -- like last year's AIM shutdown -- another end of an era for a once-beloved online destination. Purevolume was consistently a great place for both music discovery and free MP3s in the 2000s, especially if you liked emo. Via Wikipedia:
The first artists to link a record deal directly to their PureVolume page were the Gym Class Heroes. The fame of groups such as Paramore, Boys Like Girls, Fall Out Boy, All Time Low, He Is We, My American Heart, Daphne Loves Derby, Taking Back Sunday, My Chemical Romance, Forever The Sickest Kids, Panic! at the Disco, Twenty One Pilots, Brand New, The Scene Aesthetic and The Spin Room have been credited to exposure on PureVolume.
Purevolume may have also been where you first heard Stefani, now known as Lady Gaga... and her page is still up! Or maybe Purevolume is where you heard Bethany Sharayah, who you now know as Bethany Cosentino of Best Coast.
Purevolume was one of the many sites bought by Buzzmedia many years ago. Buzzmedia became Spinmedia and for a while Purevolume was part of the the same company as SPIN, Stereogum, VIBE, Idolator, Buzznet, XLR8R, Punk News, Property of Zack, and more. When Spinmedia shut down recently, most notably by selling SPIN/Stereogum/VIBE to Billboard/Hollywood Reporter, Purevolume/Idolator/Buzznet went to a company called Hive Media who are still Purevolume's current owners.
Some may also remember the presence Purevolume made for itself at music industry conferences CMJ and SXSW, where like BrooklynVegan, Purevolume threw yearly parties. "Purevolume House" disappeared not long after the sale to Buzzmedia, but it was sort of replaced at SXSW by Hype Hotel, Hype Machine's now-defunct yearly event that was being put together by the same team (fun fact: that team could be found behind the scenes of the Brooklyn Bowl Family Reunion at this year's SXSW).
Thanks for the memories, Purevolume. Head to the site before the end of the month to relive your Purevolume days one last time before it's gone for good.