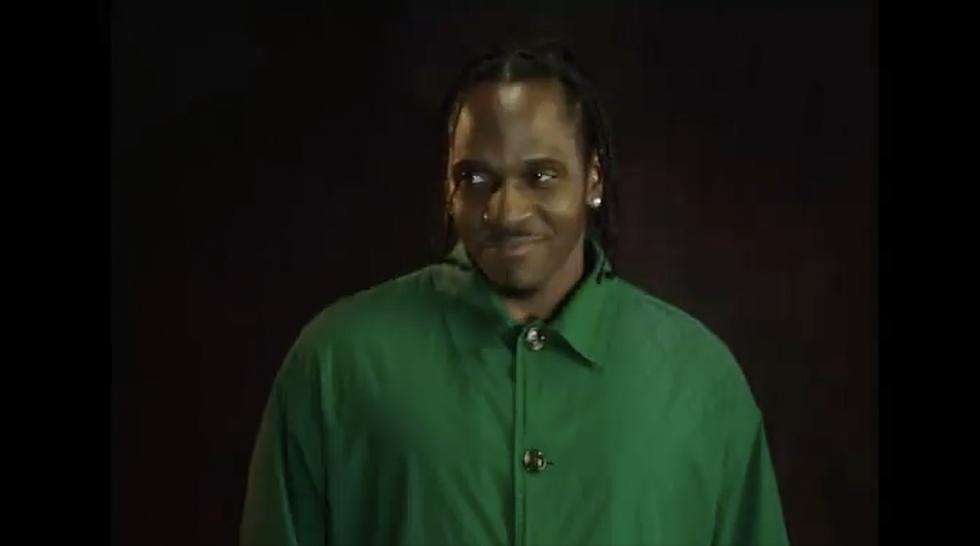 Pusha T's new album 'It's Almost Dry' is out this week; NYC show moved to Pier 17
Pusha T has announced that his new album It's Almost Dry will be out this Friday, April 22 via Def Jam. The album is produced entirely by Kanye West and Pharrell Williams, and includes recent singles "Diet Coke" and Jay-Z collab "Neck and Wrist," which you can stream below.
Folks in NYC can hear the album early at a listening party, date and location TBA. He's calling the listening party "Cokechella," because of course he is, and if you're interested in attending, you can text 757-210-3274 or email RSVP@kingpush.com. While in town, Pusha will stop by The Tonight Show Starring Jimmy Fallon this Thursday to perform.
In other news, he's expanded his "It's Almost Dry" tour and moved a few shows to bigger venues, including NYC which will now happen at Rooftop at Pier 17 on June 16 (it was originally scheduled for Irving Plaza). Tickets are on sale now.