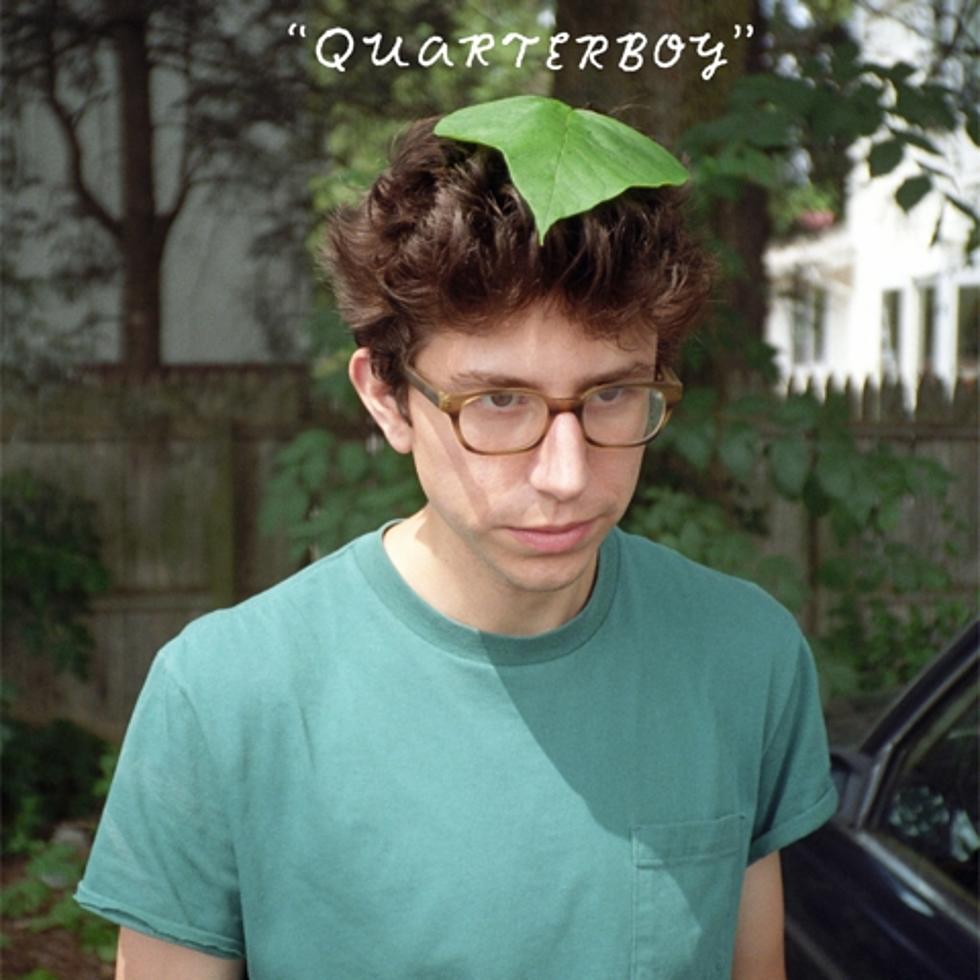 Quarterbacks releasing 'Quarterboy,' playing shows with Donovan Wolfington, Bluffing & more (dates & streams)
New Paltz trio Quarterbacks will release their new full length, Quarterboy, on cassette on May 6 via Double Double Whammy (the same label that put out the excellent new Frankie Cosmos album). The new album is somewhere between The Microphones' early lo-fi material and Dbl Dbl Whammy associate Radiator Hospital's confessional bedroom recordings. You can get a taste from three of its tracks, including the brand new single "Rain Delay" which premieres in this post. Stream that, along with "Center" and Pool," below. The album can be pre-ordered here.
Quarterbacks also have also have multiple NY shows coming up, including three in Brooklyn. The first is the Death by Audio (4/17) stop of the Donovan Wolfington / Dowsing tour, which also includes Crying. Then, they play Baby's All Right on 4/27 with Bluffing, Turbosleaze, Haunted America and Psychic Book Club, and Silent Barn on 5/23 with other bands TBA.
All dates are listed, with the song streams, below...

---
Quarterbacks - "Rain Delay"

Quarterbacks -- 2014 Tour Dates
4/17 Brooklyn, NY @ Death By Audio w/ Crying, Donovan Wolfington
4/19 Beacon, NY @ Quinn's
4/25 New Paltz, NY @ Youth Center
4/27 Brooklyn, NY @ Baby's All Right w/ Bluffing, Turbosleaze
5/17 Kingston, NY @ BSP Lounge w/ Screaming Females, Shellshag
5/23 Brooklyn, NY @ Silent Barn