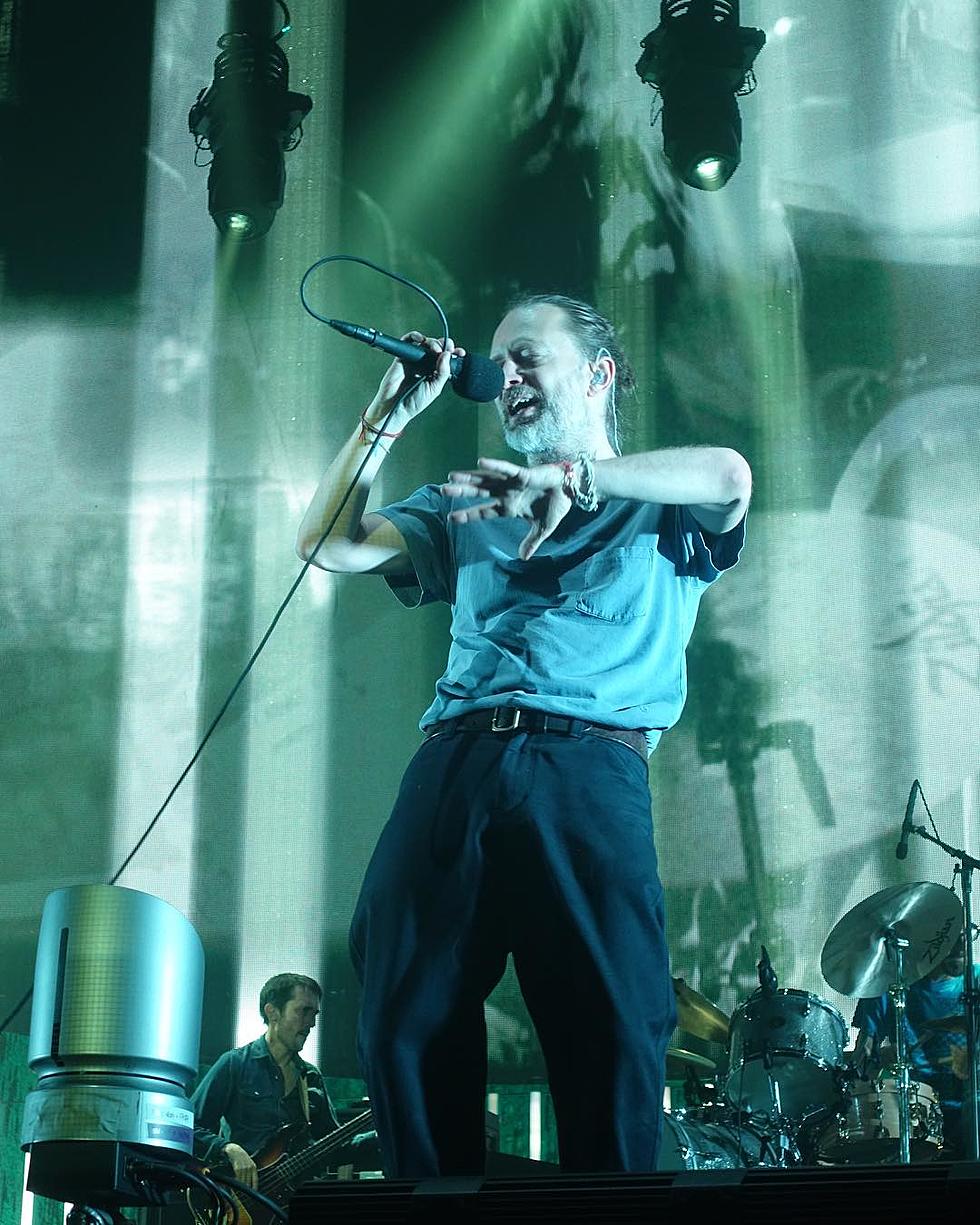 Radiohead played Montreal, but will they play Malaysia? Politician Nurul Izzah hopes so
Radiohead's tour left NYC last weekend and headed across the Canadian border for two shows at Montreal's Bell Centre on Monday (7/16) and Tuesday (7/17). Setlists for those shows weren't too different from what we got at the four Madison Square Garden shows -- you can check out what they played both nights in Montreal, and watch videos from the shows, below.
In other news, longtime Radiohead fan and Malaysian politician Nurul Izzah Anwar promised to bring Radiohead to Malaysia if the Pakatan Harapan coalition won the 14th general election, which they did in May. From Business Insider:
"In 2013, Nurul Izzah, who is self-confessed Radiohead fan, said she would arrange to have the band perform in the country if her party Pakatan Harapan won Putrajaya.

It didn't happen at the polls then, but the recent May 9 general elections was a different matter altogether after Pakatan Harapan ousted incumbent Barisan Nasional"
Saying in May it would have to wait until after Ramadan, she has now reportedly reiterated -- to reporters at the 5th World Conference on Islamic Thought and Civilization --  that she is committed to fulfilling her promise: "If they (Radiohead) agree with my proposal for a charity concert, I will bring them here."
Radiohead next hit Toronto for two shows at Scotiabank Arena on Thursday and Friday. See some of Radiohead fan Nurul Izzah's tweets about the band, followed by the setlists/videos from the Montreal shows:
SETLIST: Radiohead @ Centre Bell, Montreal 6/16/2018
Daydreaming
Desert Island Disk
Ful Stop
2 + 2 = 5
Kid A
All I Need
Videotape
No Surprises
Separator
Bloom
Everything in Its Right Place
Lotus Flower
The Numbers
Exit Music (for a Film)
Weird Fishes/Arpeggi
Myxomatosis
Nude
Encore:
Bodysnatchers
House of Cards
Present Tense
Idioteque
The Tourist
Encore 2:
Give Up the Ghost
Let Down
Karma Police
SETLIST: Radiohead @ Centre Bell, Montreal 6/17/2018
Daydreaming
Ful Stop
15 Step
Lucky
Kid A
Burn the Witch
The Gloaming
Pyramid Song
Climbing Up the Walls
Idioteque
Bloom
Reckoner
The National Anthem
How to Disappear Completely
You and Whose Army?
There There
Street Spirit (Fade Out)
Encore:
Optimistic
Nude
Identikit
Lotus Flower
The Bends
Encore 2:
Spectre
Paranoid Android
Fake Plastic Trees