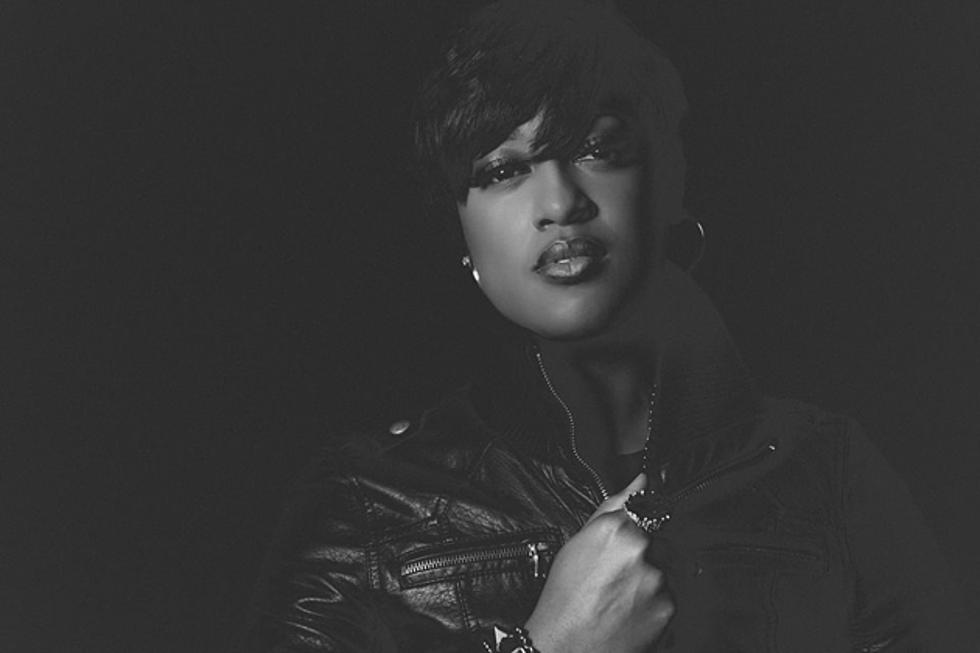 Rapsody filmed a Tiny Desk Concert, appears on Murs & 9th Wonder's new album; Talib Kweli touring
Rapsody

North Carolina rapper Rapsody, who had a major guest verse on Kendrick Lamar's To Pimp A Butterfly and also put out her own great album Beauty and the Beast, is the first artist to do an NPR Tiny Desk Concert in 2016. She played backed by a full band (9th Wonder included), and did "Godzilla," "The Man," and "Hard To Choose" (all off Beauty and the Beast). At times she looks like she's having a ton of fun, and at others she's giving no-bullshit impassioned performances. And if you liked the jazz/soul/funk backing of TPAB, you'll love her band too. Watch below.
Rapsody also appears on Murs & 9th Wonder's collaborative album Brighter Daze, that dropped on New Year's Day. You can stream that below too, and download it (name your price) at bandcamp. The brand-new video for "Otha Fish" off the album is below too.
She doesn't have a full tour coming up, but she has a Denver show with Talib Kweli, Pharoahe Monch, and 9th Wonder. That's part of Talib's tour, which also includes nine NYC shows:
One is a "musical celebration of the legacy of Dr. Martin Luther King Jr." on January 17 at SOB's with K'Valentine, Chaz Van Queen, Yummy Bingham, MK Asante and special guests (tickets). He also has a Blue Note residency, happening February 3 & 4 and March 2 & 3, with two shows a night (tickets). And he'll be one of the guests at The Soul Rebels' shows on February 26 & 27 at Brooklyn Bowl (tickets).
Talib & 9th Wonder just dropped a new video for "These Waters" off 2015's Indie 500 (which Rapsody is also featured on). Watch that, with his list of tour dates, below...

---
Rapsody - Tiny Desk Concert

Murs & 9th Wonder - Brighter Daze

Murs & 9th Wonder - "Otha Fish" (official video)

Talib Kweli & 9th Wonder - "These Waters" (official video)

Talib Kweli -- 2016 Tour Dates
JAN 17 2016 NEW YORK, NY SOB'S
JAN 21 2016 (Reflection Eternal) LOS ANGELES, CA THE BELASCO
JAN 22 2016 (Reflection Eternal) SAN DIEGO, CA THE OBSERVATORY NORTH PARK
JAN 23 2016 (Reflection Eternal) SANTA ANA, CA THE OBSERVATORY
JAN 27 2016 (Reflection Eternal) OAKLAND, CA YOSHI'S OAKLAND
JAN 28 2016B ELLINGHAM, WASHINGTON THE WILD BUFFALO
JAN 29 2016 (Reflection Eternal) PORTLAND, OREGON THE WONDER BALLROOM
JAN 30 2016 (Reflection Eternal) SEATTLE, WA THE SHOWBOX
JAN 31 2016 (Indie 500 show) DENVER, CO OGDEN THEATRE*
FEB 3 2016 NEW YORK CITY, NEW YORK THE BLUE NOTE NYC
FEB 4 2016 NEW YORK CITY, NEW YORK THE BLUE NOTE NYC
FEB 17 2016 (The Soul Rebels ft. Talib Kweli) PHILADELPHIA , PA THEATRE OF THE LIVING ARTS
FEB 18 2016 (The Soul Rebels ft. Talib Kweli) WASHINGTON, DC 9:30 CLUB
FEB 19 2016 (The Soul Rebels ft. Talib Kweli) FAIRFIELD, CT THE WAREHOUSE AT FTC
FEB 20 2016 (The Soul Rebels ft. Talib Kweli) CAMBRIDGE, MA THE SINCLAIR
FEB 21 2016 (The Soul Rebels ft. Talib Kweli) NORTH HAMPTON, MA PEARL STREET CLUB ROOM
FEB 26 2016 (The Soul Rebels ft. Talib Kweli) BROOKLYN, NY BROOKLYN BOWL
FEB 27 2016 (The Soul Rebels ft. Talib Kweli) BROOKLYN, NY BROOKLYN BOWL
MAR 2 2016 NEW YORK CITY, NEW YORK THE BLUE NOTE NYC
MAR 3 2016 NEW YORK CITY, NEW YORK THE BLUE NOTE NYC
* - w/ Rapsody, Pharoahe Monch