Raspberry Bulbs, Salvation and Pharmakon team up for show ++ other Saint Vitus gig updates
Gregory R. Cristman
Salvation at Power of The Riff East, August 2012 (more by Greg Cristman)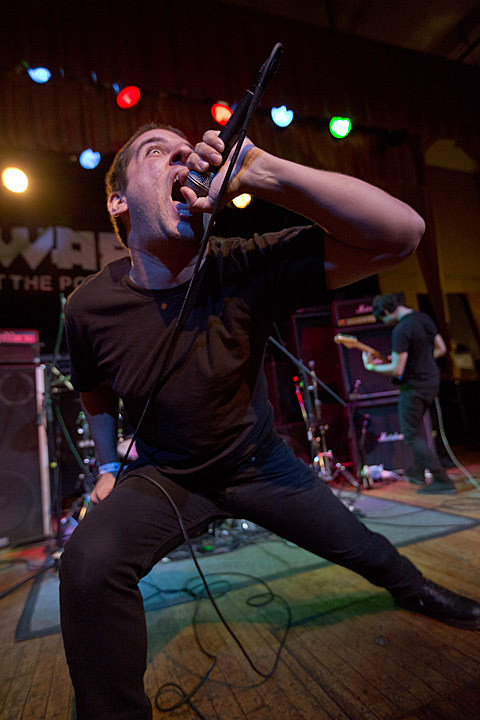 With their  dates with Night Sins now behind them, Salvation have plotted a course back to NYC for a show on January 13 at Saint Vitus. There the band will join NYC black metal favorites Raspberry Bulbs and noise terrorist extraordinaire Pharmakon. Tickets are on sale.
Similarly, support for the previously discussed Nachtmystium show has changed yet again, this time with Mutilation Rites, Batillus, Sannhet and Lord Mantis. Tickets are still available for the 11/19 show at Saint Vitus.
Meanwhile, support for the previously discussed Eyehategod shows at Saint Vitus have been announced, with Magrudergrind, Clean Teeth and The Communion taking on 11/27 (tickets) and Mortals (Record Release), White Widows and one more TBA taking on 11/28 (tickets).
In other Saint Vitus show news, look for the great Pinkish Black to team with Naam for a show at Saint Vitus on December 1st (tickets).