Regina Spektor, Ra Ra Riot & the Bloodsugars @ Bowery Ballroom for Planned Parenthood, NYC – pics
photos by Tim Griffin
Planned Parenthood Federation of America (PPFA) is the nation's leading sexual and reproductive health care advocate and provider. For more than 90 years, we've done more than any other organization in the United States to improve women's health and safety, prevent unintended pregnancies, and advance the right and ability of individuals and families to make informed and responsible choices.
Regina Spektor, Ra Ra Riot and The Bloodsugars made up the bill at the Planned Parenthood benefit concert that took place at Bowery Ballroom in NYC last night (1/22). There was also a raffle. To quote Tim, they "gave away a lot of high end pampering ($300 haircuts etc), 1 day of recording studio time, a vintage guitar, ipod touches, and a bunch of cds autographed by the bands and a meet n greet with Regina."
Tim also said Regina was amazing, and that many in the crowd thought so even more than him ("they kept crying out I LOVE YOU! every 2 minutes"). At the beginning of her long set, she forgot some lyrics, but "it didn't take long for the audience to sing along in unison to prompt her along." As you can see in the pictures, she had a big piano there on the Bowery Ballroom stage.
Ra Ra Riot put on "their usual good show", and Tim said that The Bloodsugars were a good opener "and really earnest". You can catch the Bloodsugars next at the Guilt By Association Vol. 2 Release Party at the same NYC venue on February 5th. Francis and the Lights and Savoir Adore are also on that bill. Ra Ra Riot don't have any other scheduled NYC dates at the moment, but they do have plenty of other tour dates.
More pictures from the show below...


The Bloodsugars...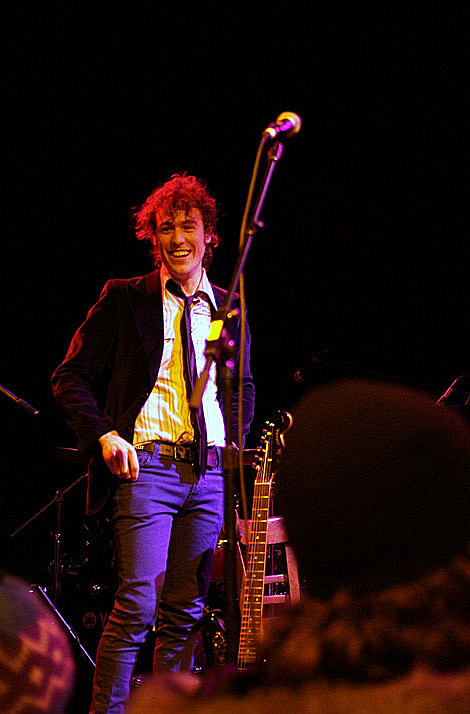 Ra Ra Riot...
Regina Spektor...