Religious to Damn played Glasslands w/ help from Tamaryn (both have announced more shows) — pics & dates
Religious To Damn (mem Blacklist/Vaura/A Stom of Light) played their record release party at Glasslands on 1/13 in celebration of Glass Prayer, the band's new LP out via M'Lady's Records on February 8th. The LP features an appearance from Tamaryn who (despite a supposed last minute cancellation) joined the band on stage. Kevin Hufnagel (Dystrhythmia/Gorguts/Vaura) opened with a solo set on acoustic guitar after Charlie Schmid and his percussion ensemble 'I Sing The Body Electric' performed Steve Reich's 'Drumming'. There was burlesque from Anna Copa Cabanna, and records were played by Jonathan Toubin, Jeralyn Mason, and WIERD honcho Pieter Schoolwerth.
The Glasslands show was free, but unfortunately you will have to shell out a couple bucks to catch Religious to Damn at one of their next appearances: 2/6 at Glasslands with The Vacant Lots, Exit Music and ZaZa, on 2/23 at Union Pool with Man's Gin or on 3/25 at Cake Shop with Tog. Man's Gin also plays Mercury Lounge on 2/12 with Scott Kelly and Wino. Tickets are still available for that one.
Saturday, February 19, 2011 4:00 PM to 6:00 PM

Saturday Sessions: Hosted by Lauren Devine and Patrik Sandberg featuring performances by Tamaryn, Mirror Mirror, and visuals by Thunder Horse Video

Lauren Devine and Patrik Sandberg present an audiovisual experience featuring performances by Tamaryn and Mirror Mirror, with an immersive visual landscape by installation crew Thunder Horse Video. The one-time-only collaborative event will produce a synthesized encounter with Tamaryn's colossal and dense sound and the natural landscape that inspired it, exaggerated to unnatural proportion within MoMA PS1's physical space. Mirror Mirror's lead-in performance, with costumes by Lauren Devine, will further feature a synchronized video by artists Robert Bittenbender and Casey Jane Ellison.
All Tamaryn dates, and more pictures from the Glasslands show, below...

--
Kevin Hufnagel by Harriet Roberts
Religious To Damn by Harriet Roberts
Religious To Damn by Nikki Sneakers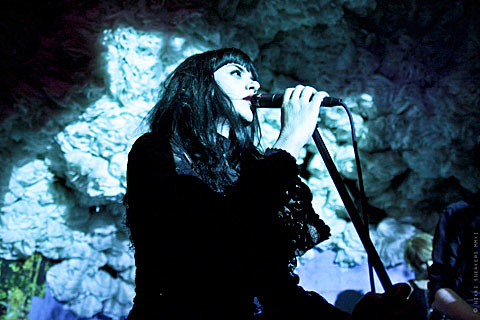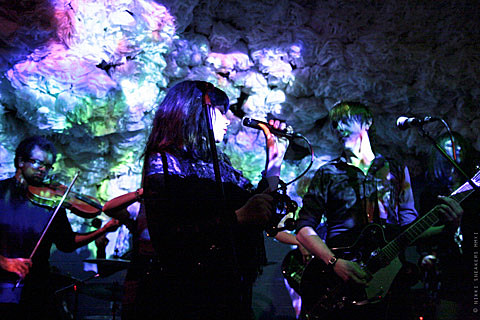 Tamaryn - 2011 Tour Dates
JAN 28 The Echo Los Angeles, California
JAN 29 CASBAH SAN DIEGO, California, US
FEB 19 Saturday Session @ MoMA PS1 New York, NY
FEB 25 Cafe Du Nord San Francisco, CA
APR 20 Music Hall of Williamsburg Brooklyn, New York, US