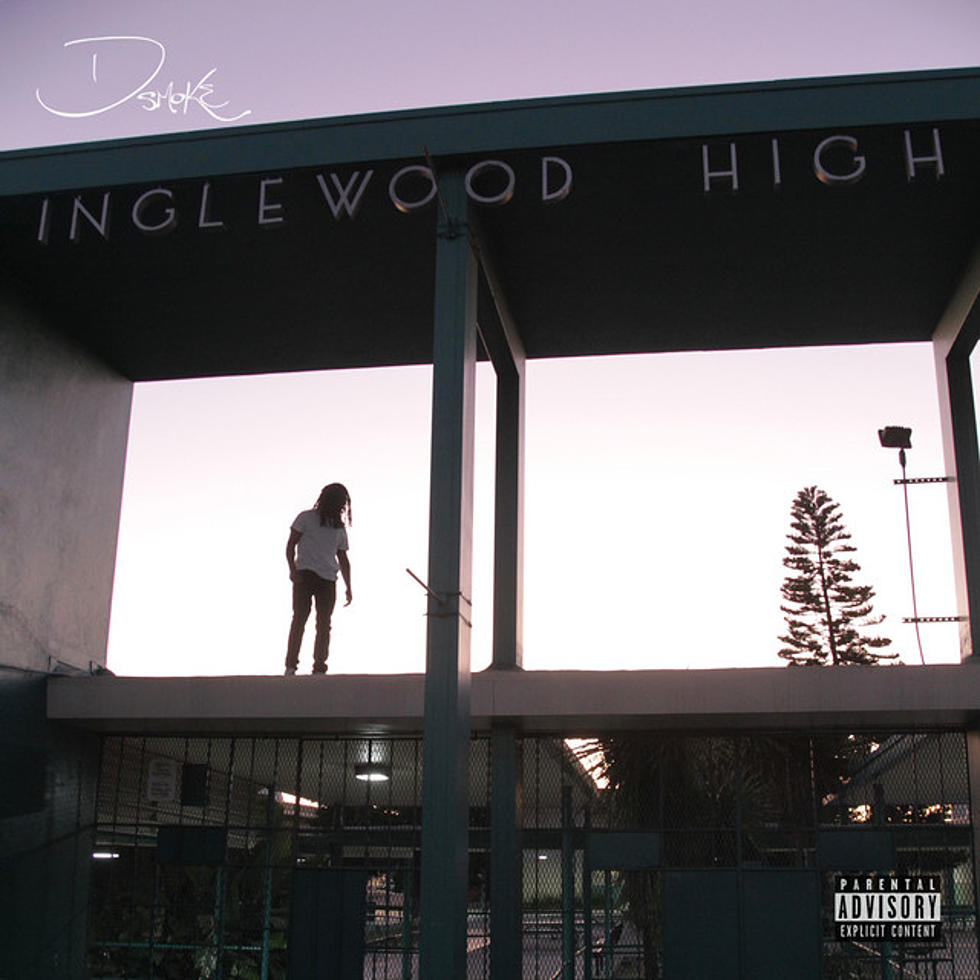 'Rhythm + Flow' winner D Smoke releases new album 'Inglewood High'
Note: this article contains spoilers of the Netflix rap competition show 'Rhythm + Flow.'
The first season of Netflix's rap competition show Rhythm + Flow -- with judges T.I., Cardi B, and Chance the Rapper -- is a wrap, and the winner is 33-year-old Inglewood rapper D Smoke (real name Daniel Farris). He won $250,000 and the chance to perform at Spotify's RapCaviar Live, though it remains to be seen if the show will turn him (or anyone else) into a star. Either way, Rhythm + Flow was good TV, it kept you invested in the contestants until the very end, and it made for some entertaining performances.
Just about everyone who made it to the final four -- for a final round where they made an original song with a huge producer and then put together the stage show of their dreams -- at least seems capable of maintaining a career. There's Londynn B (who seems most likely to get famous), Troyman (a trap rapper who would fit right in on the radio), Flawless Real Talk (an Eminem-like rapper who went full "Sing for the Moment" for his final performance), and then D Smoke. D Smoke is undeniably talented -- he can rap in both English and Spanish, he can kinda sing, he can play guitar, he can definitely play piano, and he showed off a strong vision for his music in almost every round -- and it's not hard to see why he won. He's been compared many times to Kendrick Lamar, and for his final performance, he was paired with Kendrick producer Sounwave, who seemed impressed with D Smoke, said he deserved production credits on the song they made, and said he'd work with D Smoke again whether he won the competition or not. And actually, as TIME points out, Smoke is the real-life brother of R&B singer SiR, who's signed to the same label as Kendrick (Top Dawg Entertainment), and he had a group with his brothers (SiR, Davion Farris, and T-Gooch) called The Woodworks who opened for Kendrick in 2011. He's also featured on SiR's 2015 song "You Ain't Ready" (under the name Supa Good D Smoke), and he and Davion also won an ASCAP award for co-writing Jaheim's 2007 song "Never."
The song Smoke made with Sounwave on the final round of the show is called "Last Supper," and it's a very ambitious, three-part song that D Smoke matched with an ambitious Last Supper-themed stage show. It looked like the kind of thing Kendrick might have done on an awards show, and it was the first time in the competition that D Smoke showed off his piano skills. "Last Supper" followed D Smoke's first original song for the show during the music video round called "Let Migo," an on-stage collaboration with Miguel during the R&B round, and a song he had written for the sampling round which flipped George Clinton's "Atomic Dog" and which is maybe my favorite thing he did on the show, even though he flubbed his lines during the second verse.
"Last Supper" and "Let Migo" are on streaming services now, but also -- probably timed to happen right after it was revealed that he won the competition -- D Smoke released a new album today, Inglewood High, on his Woodworks label. Sometimes the album can sound a little too much like Kendrick Lamar, but -- as on Rhythm + Flow -- it's at least clear on Inglewood High that D Smoke can rap. Inglewood High doesn't feature any of the songs Smoke made on the show, and it doesn't have any big guests either, but Smoke told TIME that he has collaborations with Chance, Cardi, and T.I. "in the pipeline," and he echoed Sounwave's sentiment from the show that they're still in conversation. He also says he's been talking to labels, but hopes to stay independent and focus on his own label. It's still hard to tell if we'll be seeing more of D Smoke or if his 15 minutes will quickly be up now that the show is over, but in the meantime, you can stream Inglewood High for yourself below.
UPDATE (2/7/20): D Smoke continues to rise, and released a new album ft. Snoop Dogg, Jill Scott, and more.