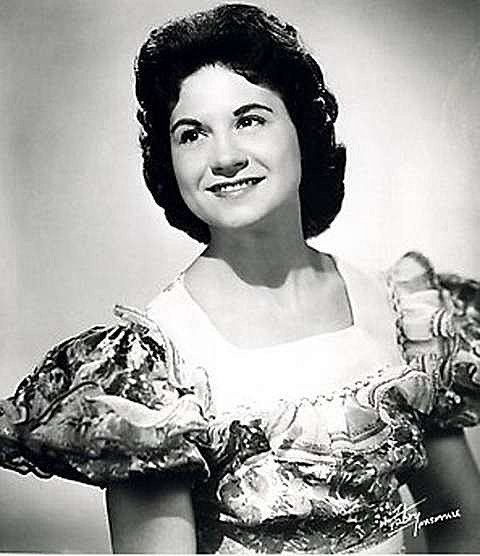 Kitty Wells, the often proclaimed "Queen of Country Music" died Monday from complications after a stroke. She was 92.

Wells, born Ellen Muriel Deason, became the first female singer to reach No. 1 in the country music charts with her 1952 song It Wasn't God Who Made Honky Tonk Angels, and she spent much of the next two decades as one of the most well-known names in country.

In 1976, Wells was inducted into the Country Music Hall of Fame, and her other accolades include the Grammy Lifetime Achievement Award, Governor's Award for Outstanding Achievement in the Recording Industry and induction into the Grammy Hall of Fame. [WSMV]
First Jon Lord, now Queen of Country Kitty Wells, whose many country hits included "It Wasn't God Who Made Honky Tonk Angels," "Making Believe," "Searching (for Someone Like You)" and "Amigo's Guitar," all of which are streamable below. Rest in peace, Kitty.

---