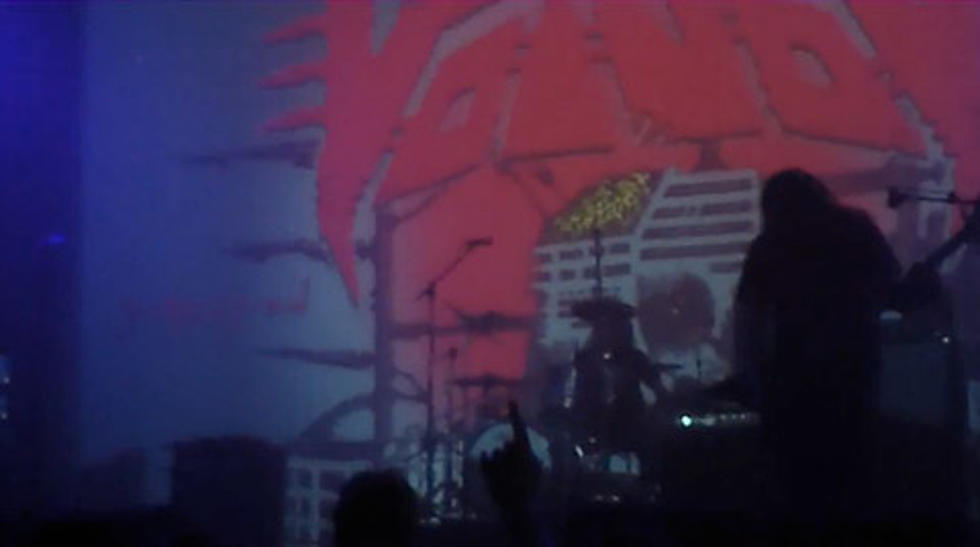 Roadburn 2013 curator revealed; watch Voivod perform 'Dimension Hatross' & more video from Roadburn 2012
If you're anything like me, you spent the weekend wishing you were at Roadburn 2012. This year's Tilburg festival included Voivod performing Dimension Hatröss in full. Luckily youtube allows us to live vicariously through the weekend, and you can stream the entirety of Voivod's set, along with video recaps of each of the four days of this year's fest, below.
Roadburn announced their 2013 edition recently as well... featuring curator Jus Osborn of Electric Wizard!
As curator, Jus Oborn will personally select the bands that will play during the special event at Roadburn, and Electric Wizard will perform a special headline show... Their horror film fixation and psychedelic tendencies are completely in tune with Roadburn and their music is loved by all who come to our festival, so it makes perfect sense that Jus Oborn will be the next in the select group of curators that includes David Tibet, Neurosis, Tom Gabriel Warrior, Sunn 0))), and Voivod. In addition to Jus curating, Electric Wizard will be bringing their live show to Roadburn on Friday, April 19th, 2013.

Jus also shared these thoughts regarding the event "I am planning the ultimate ELECTRIC ACID ORGY...its gonna be sick...only the heaviest, most evil drugmetal possible and we will bring our mind altering light show and visuals. Also we are gonna have a room showing all our favourite horror and sleaze movies...Roadburn 2013 is gonna be a real 'bad' trip ...hahahahaha."
Sounds more like a good trip to me.
2012 Roadburn video reports, Voivod's performance and the NSFW Roadburn 2013 flyer, below...

--

Roadburn 2012: Video Report Days 1-4

Enjoy this snippet from day 1 of Roadburn 2012 including:
Agalloch, Michael Gira, OM, Red Fang, Chelsea Wolfe and Voivod
Enjoy this snippet from day 2 of Roadburn 2012 including:
Wino & Conny Ochs, Nachtmystium, Kong, Valient Thorr, Yob, Barn Owl, Voivod, GNOD and Celeste
Enjoy this snippet from day 3 of Roadburn 2012 including:
Celestial Season, Purson, Pelican, The Obsessed, Sleep, Admiral Sir Cloudesley Shovell, Bongripper and Jucifer
Enjoy this snippet from day 4 of Roadburn 2012 'The Afterburner' including: Mount Fuji Doomjazz Corporation, Electric Orange, Urfaust, Atlantis, Coroner and Black Cobra
Voivod live at Roadburn




Encore: Man in the Trees (with Dan Kubinski of Die Kreuzen)