Robert Ellis released a country album, played Cacus Cafe w/ Corndawg, heading out on tour (MP3, pics & dates)
Timothy S. Griffin
Robert Ellis (2nd from left) & band @ Cactus Cafe

Houston-based country singer-songwriter Robert Ellis, only 22 years young, released his album Photographs this week ("split in two sides with vinyl in mind, the A-side representing a more folksy, dark side of Robert's music while the B-side is a full band country sound, paying homage to the great artists that have influenced him.")
"Making him a name for himself with a stellar debut (2009's The Great Rearranger) and a weekly residency playing old-school country covers at Houston clubs, Ellis' latest release is full of snapshots of a man growing more mature. Some of the songs are actually downright cute, with Ellis singing about the day-to-day aspects of life and love, such as painting a house with his woman ("Two Cans Of Paint"), driving back from an out-of-town gig to be with his woman ("Comin' Home"), and the strains of being in a relationship with the woman ("What's In It For Me?", "No Fun")." [Houston Calling]
Download "What's In It For Me" above.
Last night, July 5th, Robert shared a bill with Jonny Corndawg at Cactus Cafe in Austin. Pictures from that show are in this post. Tonight (July 6th), Robert and Jonny again share a bill at Robert's record release party at hometown Houston venue Fitzgaralds. Two days after that Robert hits the road with the Old 97's. That tour will bring him to The Bell House in Brooklyn on July 13th and 14th. Tickets for both shows are still on sale (7/13, 7/14).
Past Robert Ellis appearances on BV have both been Texas related too. Tim caught Robert opening for Lucero at Emo's, and we both saw Robert open for Deervana in Austin. More pictures from Cactus Cafe and all tour dates below...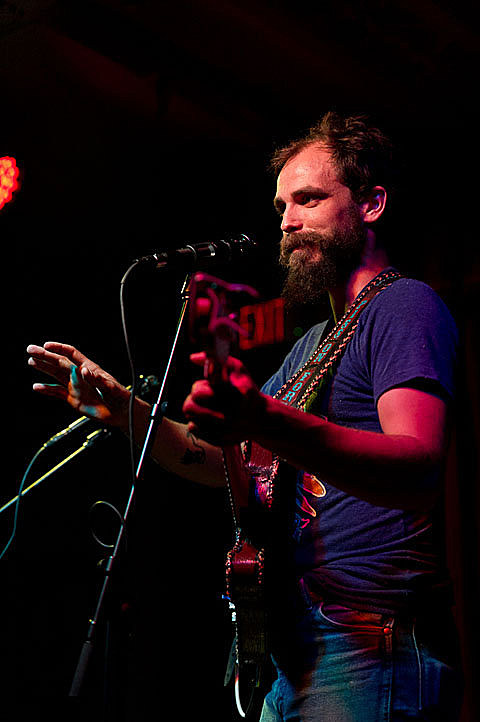 Robert Ellis -- 2011 Tour Dates
07/06 - Houston, TX / Fitzgerald's with Jonny Corndawg, Khruang Bin (Record Release Show)
07/08 - Nashville, TN / Mercy Lounge * , Those Darlins
07/09 - Nashville, TN / Mercy Lounge * , Those Darlins
07/11 - Baltimore, MD / Rams Head Live! *
07/12 - Asbury Park, NJ / The Stone Pony *
07/13 - Brooklyn, NY / Bell House *
07/14 - Brooklyn, NY / Bell House *
07/15 - Wellfleet, MA / The Beachcomber *
07/16 - Ann Arbor, MI / The Blind Pig with Frontier Ruckus
07/18 - Chicago, IL / Lincoln Hall *
07/19 - Chicago, IL / Lincoln Hall *
07/20 - Minneapolis, MN / First Avenue *
07/21 - Kansas City, MO / Crossroads * , Cowboy Mouth
07/22 - Norman, OK / The Opolis Outback Stage *
07/23 - Denton, TX / Dan's Silverleaf
* with Old 97's