Robert Plant and Phosphorescent played Celebrate Brooklyn! in Prospect Park (pics, setlist)
Dana (distortion) Yavin 2013©
photos by Dana (distortion) Yavin
Robert Plant @ Prospect Park 7/27/2013

Never has the singer brought a fresher/stranger/more abstract touch to songs this well-known. The Space Shifters allowed Plant to do so by bringing a trio of fresh influences to the table - British trip-hop electronics (via band members borrowed from Portishead and Massive Attack), American funk, and West African string music.
That last bit came courtesy of Gambian musician Juldeh Camara, who played the ritti, a one-stringed violin, and the kologo, an African banjo. Both instruments provided a fresh corollary to the fiddles and banjos Plant explored in his Americana projects with Krauss and Band of Joy (which included alterna-country mainstays Patti Griffin and Buddy Miller).
In "Black Dog," Camara's spiraling ritti traded places with hard rock guitars, adding a fierce and hypnotic new texture to the song's classic stop-start riff. Camara's work in "Friends" gave this already forbidding piece a sinister new hue. To egg him on, Plant added his own talking drums. In a sense, the sound recalled the worldly expansion Plant brought to familiar songs in his mid-'90s, semi-Zep reunion with Jimmy Page that featured a host of Arabian musicians. - [NY Daily News]
Robert Plant brought his electronic and world influenced band, The Sensational Space Shifters (featuring members of Massive Attack and Portishead/BEAK>), to NYC over the weekend (7/27) for a Celebrate Brooklyn! benefit show in Prospect Park. Opening was Phosphorescent, who also played Newport Folk Festival over the weekend. Pictures from the Prospect Park show are in this post.
More pics -- plus Plant's setlist -- are below.

---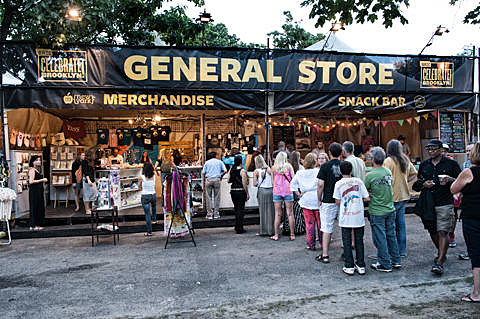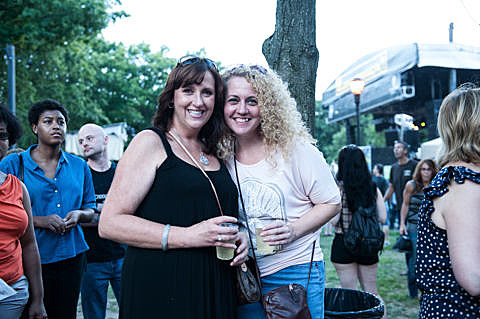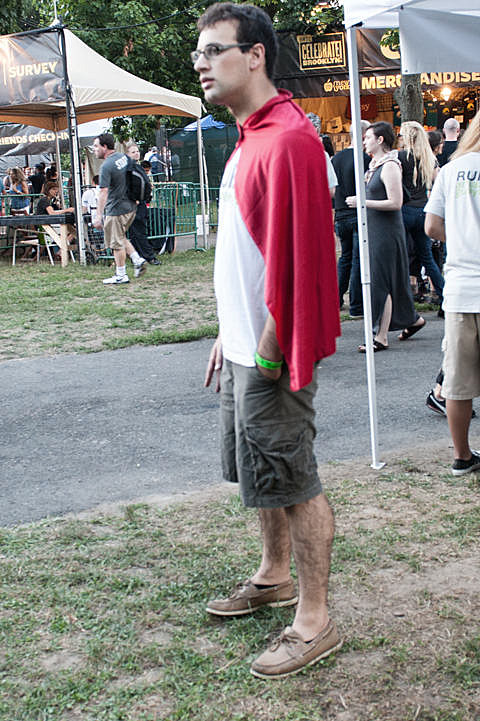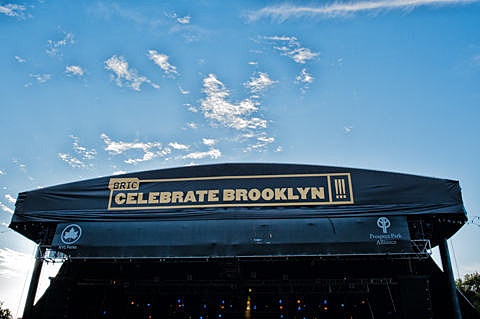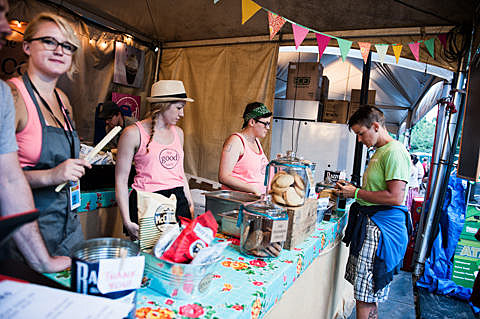 Phosphorescent
Robert Plant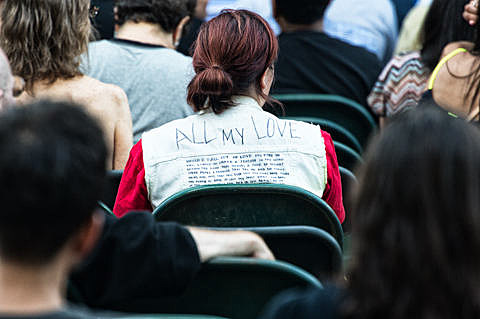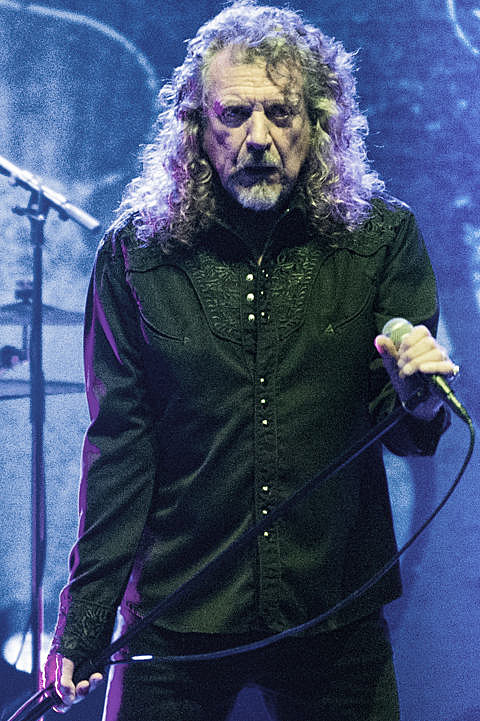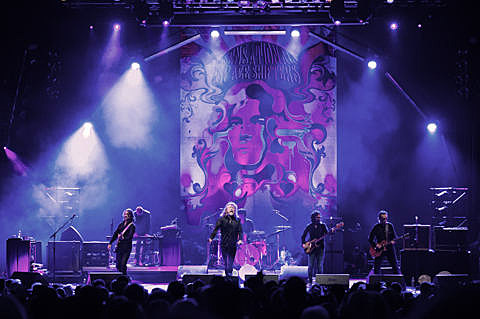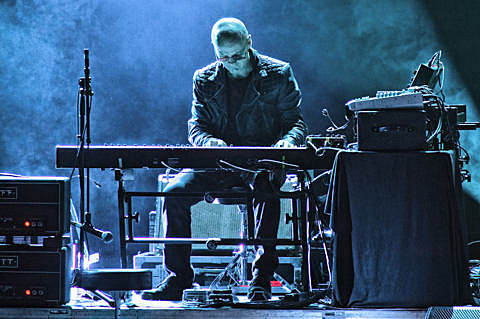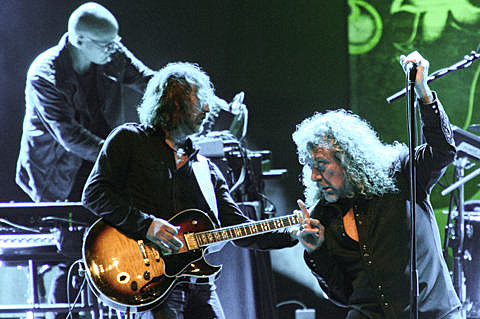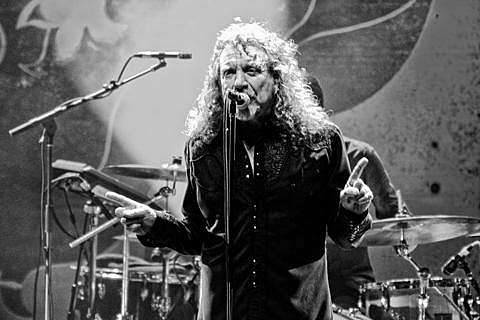 SETLIST: Robert Plant @ Prospect Park, 7/27/2013
Babe, I'm Gonna Leave You
In the Mood
Tin Pan Valley
Spoonful
Black Dog
Another Tribe
Going to California
The Enchanter
I'm Free Now
Four Sticks
Come Into My Life
Friends
Funny in My Mind (Fixin' to Die)
What Is and What Should Never Be
Hoochie Coochie Man
Whole Lotta Love
Encore:
Satan, Your Kingdom Must Come Down
Rock and Roll