Robyn Hitchcock (now playing festivals) played Bonnaroo & the Bell House w/ Ken Stringfellow & Takka Takka (pics)
photos by Lori Baily
backstage shenanigans at the Bell House

On Thursday [June 11th] I saw Robyn Hitchcock and the Venus 3 - R.E.M.'s Peter Buck, Bill Rieflin and Scott McCaughey - at the Bell House in Brooklyn. Ken Stringfellow of the Posies opened in a solo capacity; he was preceded by Takka Takka.
Despite owning at least eight of his albums, and enjoying them always, I'm not the world's biggest Robyn Hitchcock expert. But I was surrounded by people who were, and they rated it one of his better shows... [Tony Fletcher]
Robyn Hitchcock opened for the Decemberists at Radio City a day before that. Two days after the Bell House show, he performed at this year's Bonnaroo...

"This is the first festival I've really been to since seeing Jimi Hendrix at the Isle of Wright in 1970," [Hitchcock] tells Spinner. With his typical self-deprecating sense of humor -- we think that's what it is, anyway -- he recalls that after the massive Isle of Wright festival, as a performer he "decided to take a different tact and wherever there were going to be lots of people I'd be naught," says Hitchcock. "And, 40 years later, I'm beginning to reconsider my game. Should I do more public appearances where there are people? A lot of my colleagues in show business have answered with a vigorous nod -- 'Yes, Robin, play in front of an audience.'"
So Robin Hitchcock and the Venus 3 did indeed take the stage, to massive applause and in front of thousands...
That trend continues. His next show is at Glastonbury later this month. His next scheduled stateside gig will be at the Austin City Limits Festival in October. More Bell House pictures below...

Takka Takka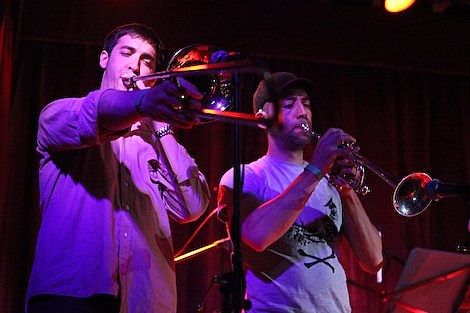 Ken Stringfellow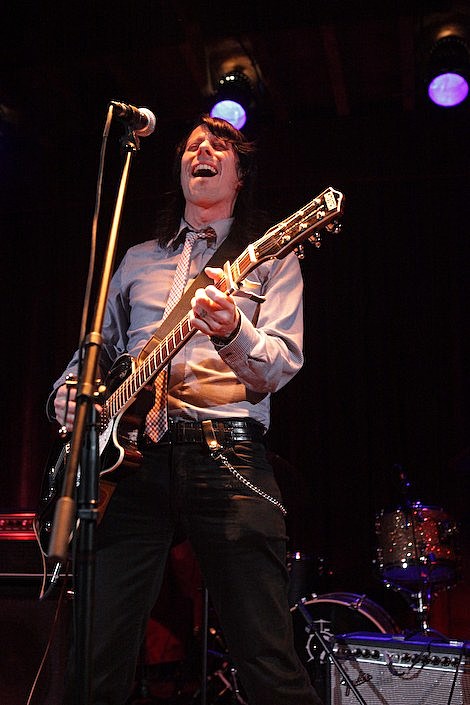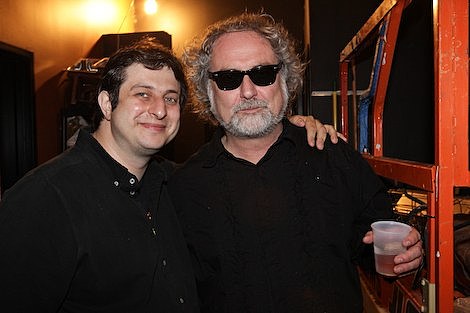 Robyn Hitchcock