Rock the Bells DC didn't go so smooth ++ more pics from NYC
photos by Brook Bobbins
Okay, so everyone advertised did perform. But it sure was a nail-biter. Lauryn Hill, the eccentric erstwhile Fugee who has mostly stayed out of sight since her lone solo album, 1998's still-scintillating R&B masterpiece "The Miseducation of Lauryn Hill," was clearly the lineup's chief curiosity. When it comes to her behavior over the past decade there's been no rumor too bizarre to believe. Sunday's rumor was a doozy, and it was true -- she really was three hours late to the stage because she was getting a manicure-pedicure. Suddenly, the attempt by her former band mate Wyclef Jean to become president of Haiti doesn't seem quite so self-centered.
As her 4:30 start time approached, the elaborate stage plot was ready to go. And then . . . nothing. A 10-minute wait became a half-hour, which became a full hour. Scattered heckles became heavy boos as the stage was broken down at 5:30... Her toenails apparently dry, Lauryn Hill [finally performed later], but she probably shouldn't have bothered. The performance was a messy rush through highlights from "Miseducation," but they were hardly recognizable due to her hoarse voice, speedy delivery and clunky, overstuffed arrangements. Hill wasn't lacking for energy, just focus. The feedback on her microphone was ear-splitting; special guest Nas came out for a 45-second cameo, and his microphone wasn't working for half of it. After 20 minutes she departed to an equal mix of cheers and boos, seemingly oblivious as to why anyone might be upset.
...As headliner Snoop Dogg's stage props were assembled -- that would be a large video screen and a park bench covered in 40s in brown paper bags -- and the clock began ticking toward the venue's 11 p.m. curfew, the chatter started again. As a general rule of thumb, chatter at hip-hop shows is not a good thing. Where's Snoop? He was in New York performing at a Michael Jackson tribute show earlier in the day and at 10:45 p.m. was nowhere to be seen. Boos, again.
He did finally emerge, wearing what seemed to be your grandmother's old kitchen tablecloth and performed a truncated version of his iconic gangsta rap album "Doggystyle."... He mostly stayed true to character, never smiling -- maybe he was too focused reading his lyrics off teleprompters -- but his listless performance gave off the vibe that he'd rather be somewhere else. Like, New York. Snoop drawled over the atomic G-funk of "What's My Name?" as the house lights went on -- the venue's not-so-subtle way of saying, "It's time for you to go now." It's hard to think Snoop minded too much. -[Washington Post]
I was wondering if Snoop's afternoon appearance in Prospect Park was really a good idea. There were significantly less complaints from the Rock the Bells show that happened one day earlier on Governors Island in NYC. Lauryn was only 30 minutes late.
Pictures from Rock the Bells NYC HERE, HERE, and a third set continued (we don't have pictures from DC), below...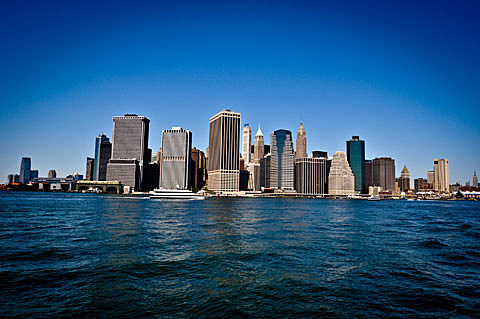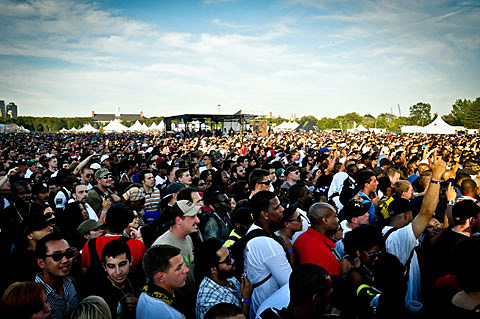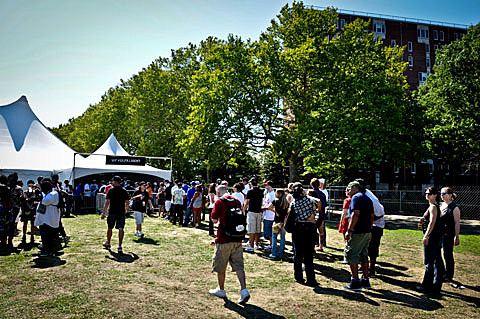 DJ Premier
Slick Rick
Rakim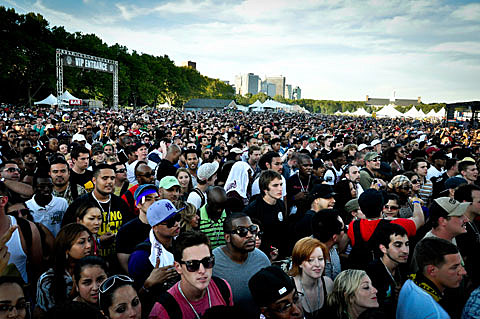 Brother Ali
KRS-One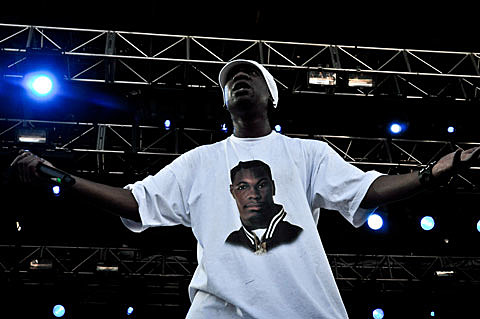 Dres of Black Sheep
Lauryn Hill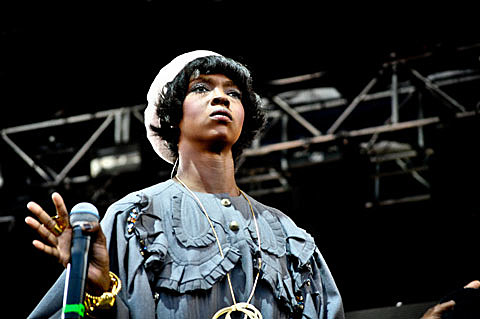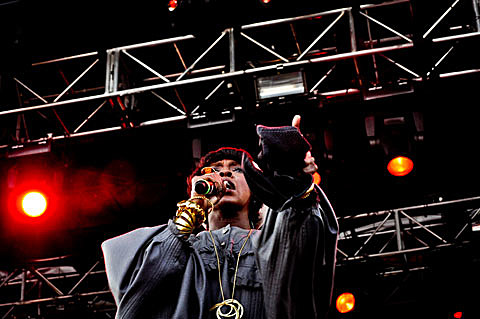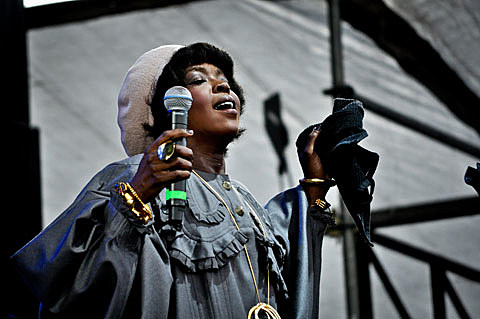 A Tribe Called Quest
Wu-Tang Clan
MURS
Yelawolf
Snoop Dogg