Rock Werchter 2012 – day 2 pics (Pearl Jam, Jack White, Gossip, X, Lana Del Rey, Katy B, Kreayshawn, Bat for Lashes, Wiz Khalifa, more)
TSG@GRIFFINSHOT.COM
Eddie Vedder & Beth Ditto @ Rock Werchter 2012 - 6/29/2012

"Rock Werchter is a Belgian annual music festival held in the village of Werchter, near Leuven, since 1973. It is one of the five biggest annual rock music festivals in Europe (the other four being Exit, Sziget Festival, the Glastonbury Festival and Roskilde Festival). The 2003, 2005, 2006 and 2007 festivals received the Arthur award for best festival in the world at the International Live Music Conference (ILMC). It can host 85,000 guests daily, of which 67,000 combine all four days, to add up to a total maximum of 139,000 different attendees." [Wikipedia]
Day two of Belgium festival Rock Werchter kicked off for me with the still-reunited, classic California punk band X playing on the main stage. I stayed for their entire, great set which means I missed Belgium band School is Cool who were playing on the other side of the park. Judging by the bubbles seen on several attendees leaving that stage though, it looked like missed a fun time. Other bands on the second day, of this festival that featured so many big names, included Pearl Jam, Lana Del Rey, Jack White, Deadmau5, The Gossip, Beirut and many others
I couldn't make it to every band on all three stages each day, obviously, but I at least have a good excuse for missing Mastodon: I was getting a behind-the-scenes tour of the fest (many thanks to FIAF and Rock Werchter for the hospitality - and WAFFLES!). They took me behind the fences and gateways, to get a glimpse all that goes on to keep things moving. The scale and logistics were pretty mind-expanding. Some bullets:
Rock Werchter goes for 4 days at the end on June, but initial setup begins in early May.
More than 8000 are directly employed by the festival, with thousands more as subcontractors.
More than 25% of the staff are directly engaged in security and safety of the venue and audience.
Most staff are sourced locally to ensure direct local benefits from the festival.
Rock Werchter is practically a small town, with everything but a school system on site (medical services, residences, offices, supply depots, repair stations, food services (including storage and preparation), and even on site garbage sorting and recycling.
Thousands of large steel road plates are used throughout the facilities to protect the ground from vehicle traffic, and thousands of square meters of field and audience areas are also similarly protected using plastic and wood flooring.
There's a lot more to go on about, but you get the idea. The scale of bringing a large show like this to life is immense... and Rock Werchter seems to do it with ease.
No pictures from backstage, but more from who was playing on the stages, along with Pearl Jam's setlist, below...

--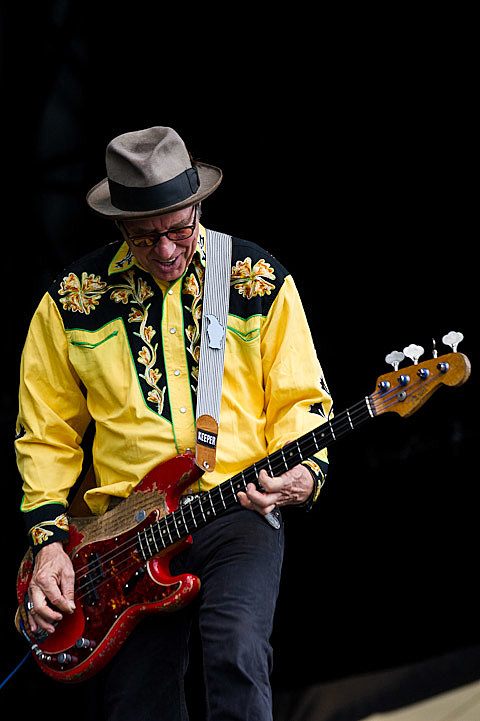 Eastern Conference Champions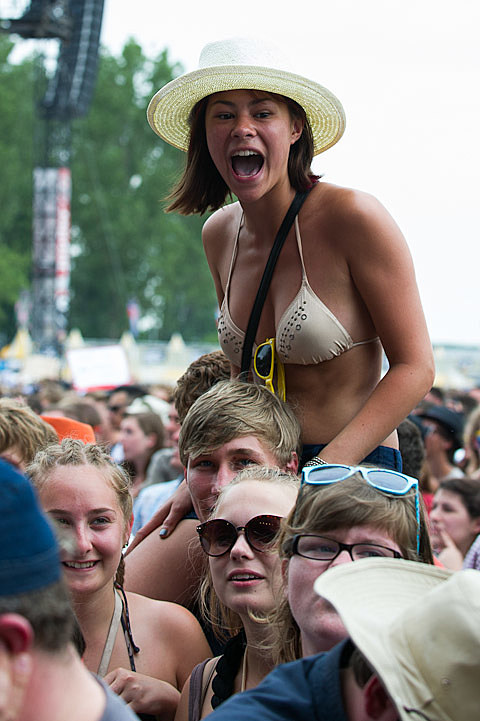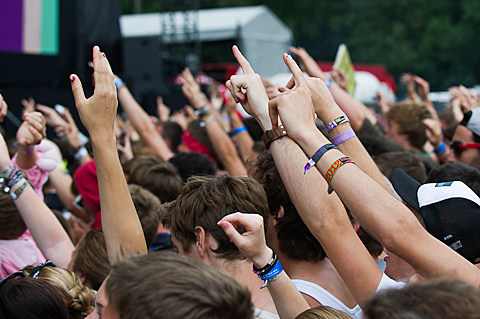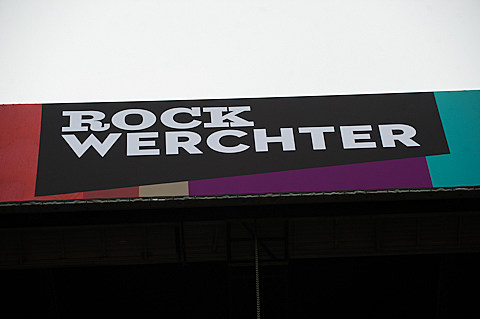 Pearl Jam Rock Werchter setlist
Metamorphosis 2 (Philip Glass song) (intro)
Do The Evolution
Got Some
Corduroy (w/ Interstellar Overdrive intro)
Elderly Woman Behind the Counter in a Small Town
Given To Fly
World Wide Suicide
Comatose
Even Flow
Olé
The Fixer
Spin The Black Circle
Daughter (w/ Another Brick in the Wall snippet)
Just Breathe
Why Go
Jeremy
Better Man (w/ Save it for Later snippet)
Encore:
Unthought Known
Public Image (Public Image Ltd. cover)
Alive
Rockin' in the Free World (Neil Young cover) (with Jerry Harrison)
Yellow Ledbetter
--