Rocket From The Tombs played Maxwell's & Bell House (pics)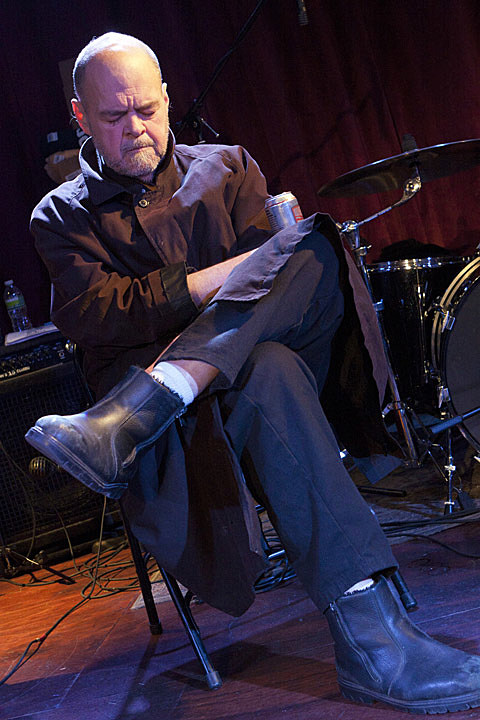 Rocket From The Tombs played The Bell House on 12/12 and Maxwell's last night (12/13), concluding a string of dates for the protopunk legends. The band, who famously splintered into Pere Ubu and Dead Boys (with songs divided amongst the two), was joined by Abstract Artimus at The Bell House and The Ribeye Bros. at Maxwell's. Pictures from the Brookln show adorn this post.
Rocket From The Tombs performed favorites like "30 Seconds Over Tokyo", "The Final Solution", "Sonic Reducer" and others with a touring lineup featuring David Thomas, Cheetah Chrome, Craig Bell, Steve Mehlman and guitarist Gary Siperko, who sat in for the great Richard Lloyd. Lloyd (Television) did not partake in the dates due to scheduling conflicts, but you can hear Richard Lloyd with the gang on Barfly, their new LP released this past September.
The band also just reissued The Day The Earth Met The Rocket From The Tombs via Fire Records. Download the great "Ain't it Fun", which they also performed at the Bell House, from that album above.
More pictures from the show, below...

--