Rorschach, Hellbastard & Psychic Limb played a late show @ The Charleston – pics & video
words by Black Bubblegum, photos by Ryan Muir
"Charleston show was hands down the best show I have ever seen. I still cant comprehend it. It was so jam packed, that if you made it on top of the crowd you were just kinda up there for a bit. Played essentially the same set too but in different order and a bit shorter I think. Hellbastard headlined too.

Rorschach opening with "Raw Nerve" at Santos Party House and later doing "Mandible" right into "In Ruins" blew my fucking mind. Un fucking real." [p @ theB9]
After a triumphant set at Santos, the rough got rougher and sweatier when Rorschach hit up the Brooklyn Vegan/Chronic Youth co-sponsored show at The Charleston, a venue around 1/5 of the size. This "secret show" was hinted at heavily, and then fully announced on Friday. It also featured an appearance from crusty UK thrashers Hellbastard who were on their first EVER US tour after reuniting a couple years ago after a 10+ year hiatus. Like Rorschach, Hellbastard also played a show earlier in the evening. There's was at Europa.
Psychic Limb opened the show at The Charleston. Unfortunately, Ryan Muir and I both missed them (I was at Santos & Europa, he at Julian Plenti), but Klaus Kinski affectionately referred to them as sounding like "old Napalm Death".
Then came Rorschach. Though they had only left the stage at Santos less than two hours earlier, none of their energy had dissipated. In fact, (and I could be biased here) I feel like Rorschach, considering their salad days at ABC No Rio and similar small venues around the tri-state, was probably more in their element at the basement of The Charleston. The crowd in the packed room, which included Ted Leo (who sang at the first show) and Tim Harrington among many others, enjoyed a somewhat shorter set than Santos, but a powerful one. People even crowdsurfed despite the the low 10 foot ceilings above. Amazing show, amazing setlist, and any doubters can check out the video below.
After a mix-up with the Hellbastard folks that caused a delay in their already-late-show start time, the UK band eventually hit the stage and burned out a set of crust-meets-early-Celtic-Frost pummel to the remaining spectators (the room was still about 2/3 full). They definitely won over some of the unconverted.
Reformed U.K. thrash metal/crust punk band HELLBASTARD has inked a deal with Poland's Selfmadegod Records. The label will issue "The Need to Kill" on CD, as well as the newly recorded "Eco-War" CD EP, in late October 2009. "The Need to Kill" features six re-recorded HELLBASTARD ragers, while the six-track "Eco-War" release includes a track originally on the band's 1986 demo as well as a SLAYER cover. [Blabbermouth]
Full picture set, and a video of Rorschach performing "Checkmate", "Someone", "Raw Nerve","Impressions", "21st Century Schizoid Man" and "My War" at The Charleston, below...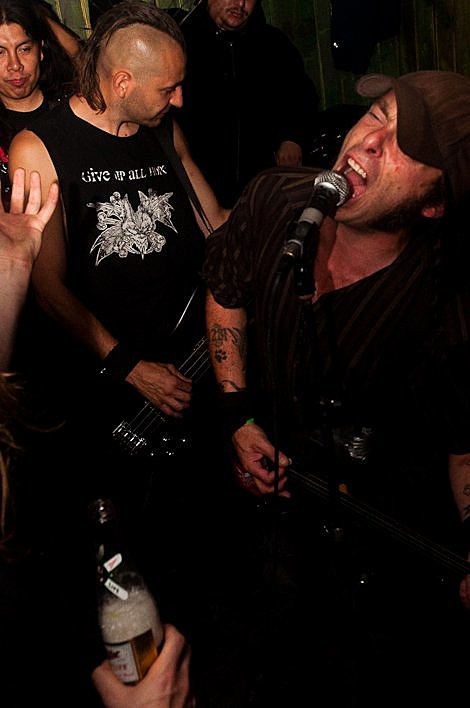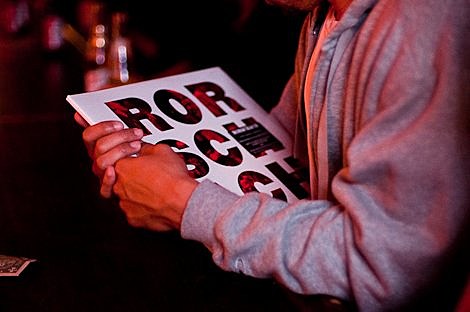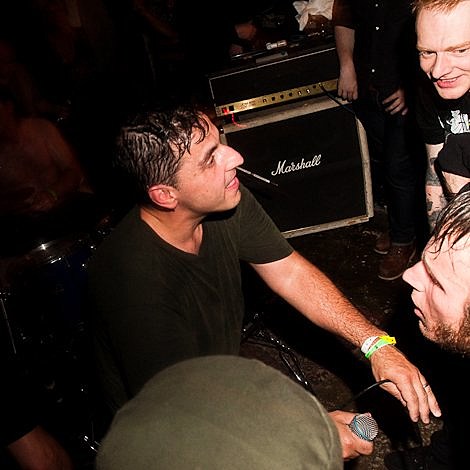 Rorschach at The Charleston (short video)

Rorschach at The Charleston (long video)