Rosanne Cash played Governors Island on the 4th of July – pics & setlist
photos by Andrew St. Clair
"No more room at she and him, walking over to Rosanne Cash"
- Lisa Davis (July 4th, 1:49pm)
"It was 3 squillion degrees on Gov's Isle but SUCH fun afternoon, & a tweetup! Heard ferry lines were long. Next year, extra ferries please!" - Rosanne Cash
I accidentally lied when I said there wouldn't be any more concerts this summer in "Colonel's Row" on Governors Island. Though it wasn't quite the production that the ticketed-nighttime Passion Pit gig was, the free, July 4th afternoon Rosanne Cash show was held in the same spot. The She & Him show happened right afterward on the same island, but at The Beach. And as the above tweet points out, it would have been impossible hard to see both shows due to She & Him reaching capacity before Rosanne Cash even started....
"You are wrong. It was far from impossible to catch both. Getting there at 12:30, we got wrist bands into She and Him then headed over to Rosanne Cash and walked right back into She and Him when Cash was done. The trick was to get there early and it was kind of funny watching the people stuck outside the beach grumbling to security about letting us in. Next time get there early fools." [Anonymous]
Rosanne, who has a memoir coming out in August and will be Steve Earle & Alison Moorer's special guest at City Winery this week, was joined on stage by a band that included her husband John Leventhal. They ended their Independence Day set with a patriotic mashup of Boulevard of Broken Dreams/500 Miles/This Land Is Your Land.
The full setlist and more pictures from the show below...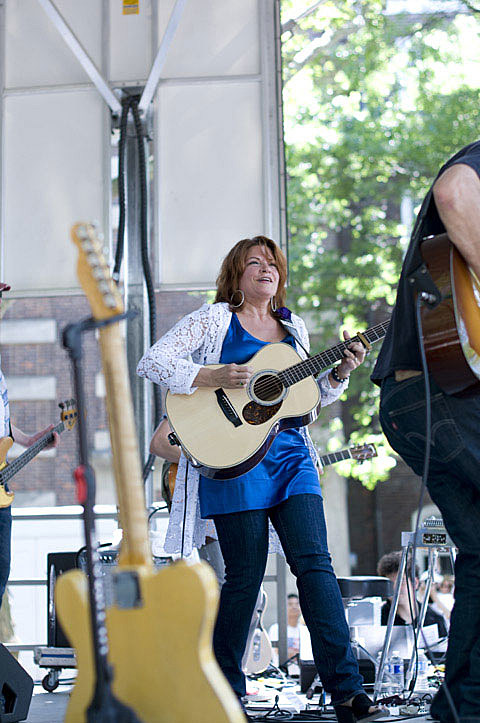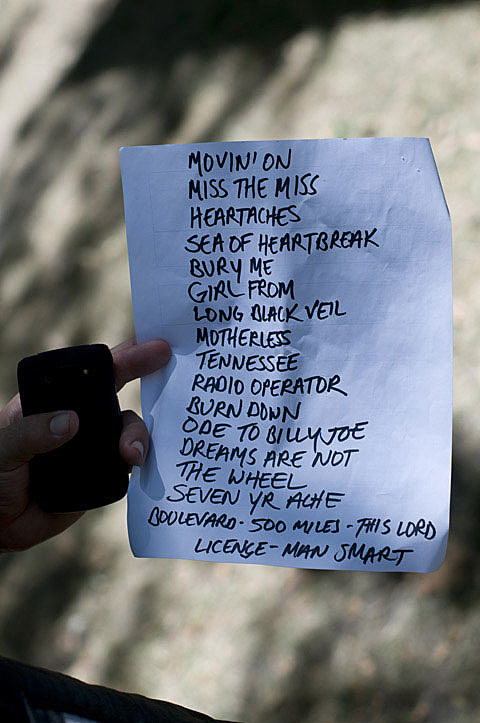 The She & Him pictures HERE.