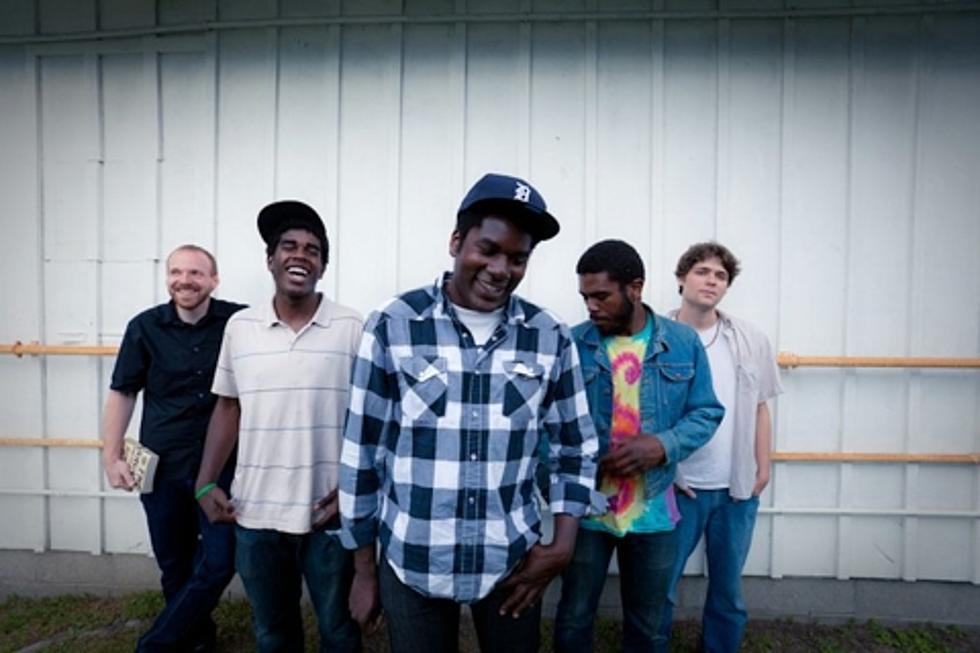 Rough Francis (sons of Death) releasing a new album, playing shows (dates & 2 new song streams)
Rough Francis, the band led by the three sons of Bobby Hackney of legendary protopunk band Death (who members of Rough Francis now also play in), are releasing a new album, Maximum Soul Power, on March 11 via Riot House Records (pre-order). They're likely more than a little influenced by their father's band (and the vocals are similar too), giving the album a real '70s-era punk vibe. Its newest single, "Home Invasion," makes its premiere in this post, and that can be streamed, along with another album cut, "I-90 East," below. The album artwork and tracklist are below as well.
Rough Francis also have a few dates coming up in March, including a NYC show happening on March 23 at Grand Victory with Don't. Tickets for that show are on sale now.
All dates are listed, along with those streams, below...

---
Rough Francis - "Home Invasion"

Rough Francis - "I-90 East"

Tracklist:
1. Ruffians
2. I-90 East
3. Black & Red
4. Staring Out The Window
5. Not A Nice Guy
6. Home Invasion
7. Righteous
8. Comm To Space
Rough Francis -- 2014 Tour Dates
3/7/2014 Burlington, VT @ ArtsRiot
3/21/2014 Waltham @ Brandeis University
3/22/2014 Providence @ Columbus theater
3/23/2014 Brooklyn @ Grand Victory