Royal Headache played Cake Shop with Home Blitz, Scott & Charlene's Wedding, and Lame Drivers (pics/review)
photos and words by Caroline Harrison
Royal Headache

By the time Aussie headliners Royal Headache took the stage Wednesday night (6/13), the Cake Shop was packed to capacity. The eager crowd was crammed into every corner the oddly shaped basement could offer, anticipation as palpable as the sweaty basement humidity.
While waiting for the four-band show to begin, I witnessed a number of puzzled show attendees wander downstairs, stumble into a literary mixer, and check their watches to make sure they were in the right place. About 10 minutes before 9, the Cake Shop's sound guy subtly hinted that the remaining mixer attenders should head home, blasting Iron Maiden's "Run to the HIlls," and New York locals Lame Drivers began setting up their gear.
Despite a rushed set-up to keep the show on schedule, Lame Drivers warmed up the room with an energetic set of their wacky punk-tinged rock. They were followed by Scott & Charlene's Wedding -- named after Australian soap opera "Neighbors" -- a laid-back trio from Australia whose set was marked by accomplished but not flashy bar-rock lead guitar. Home Blitz's set left audience members calling out for more songs that the band was unable to deliver -- since the sets were still running behind schedule.
Royal Headache's set featured songs from their recently released eponymous album including the driving single, "Girls," in addition to a couple of new tunes. Drummer Shorty relentlessly drove the music while singer Shogun paced back and forth, forcefully howling through each song. The band's encore wasn't much of choice -- they couldn't have gotten through the crowd to leave if they had wanted to -- but they fully delivered on the recent hype. [Ed: And then some, they were great! - Bill]
More pictures from Cake Shop last night are below.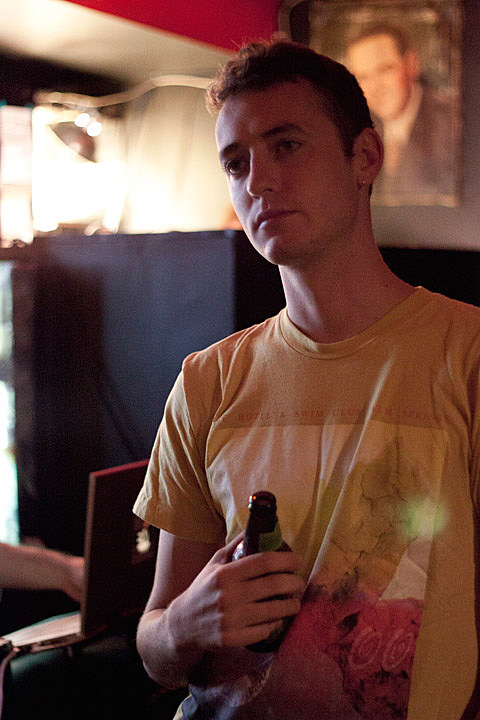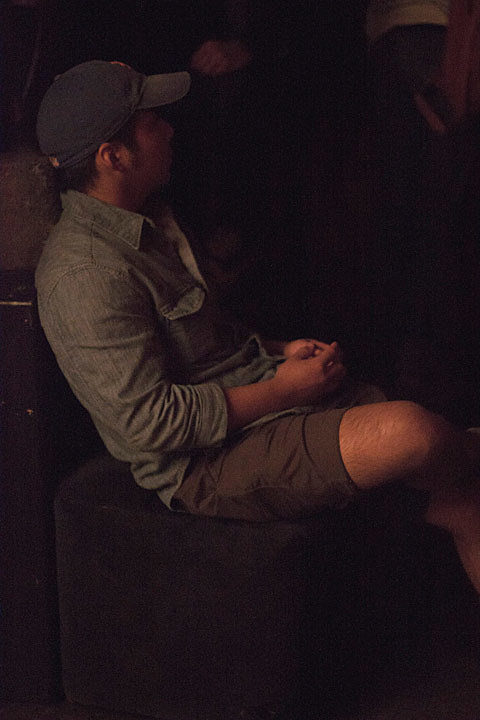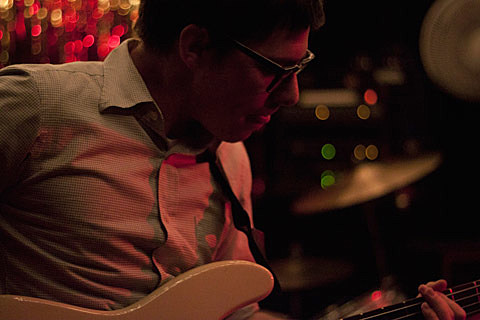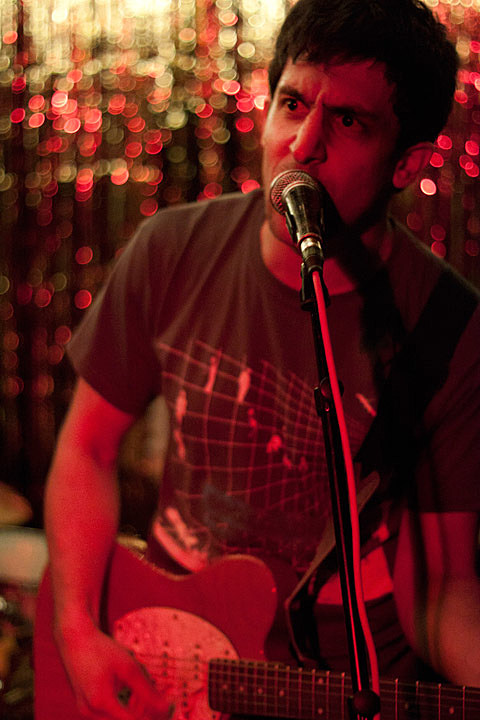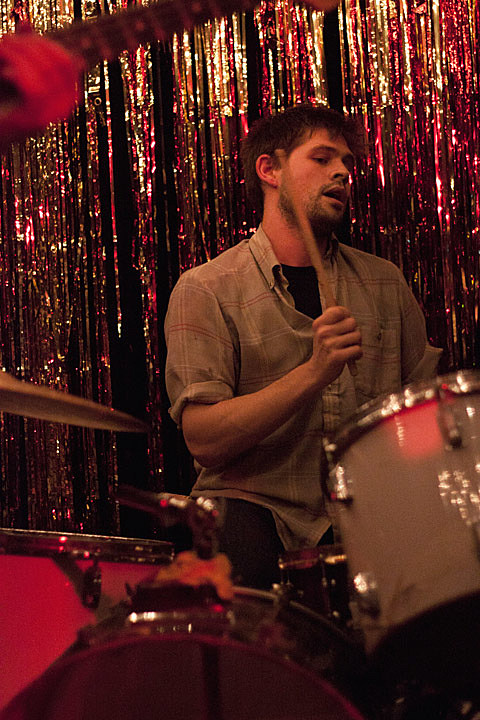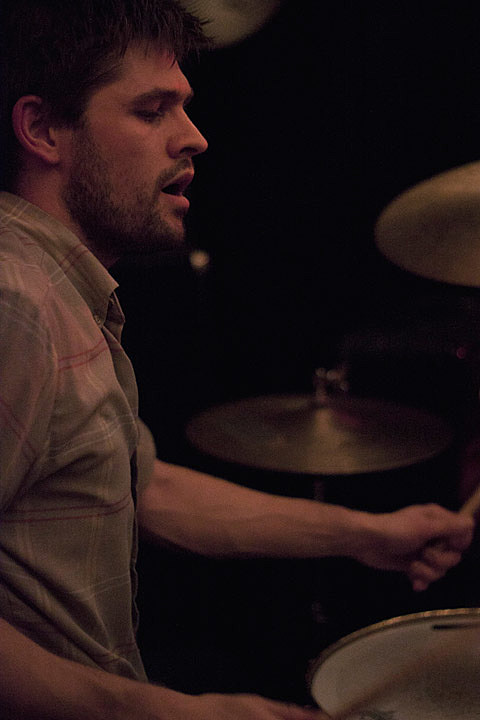 Scott & Charlene's Wedding