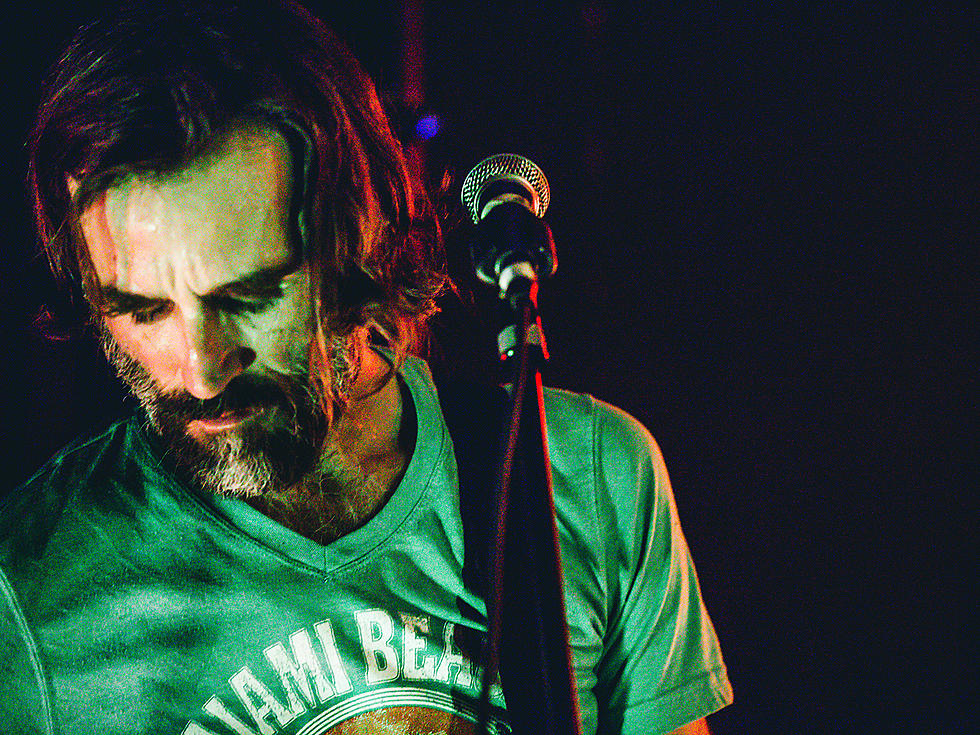 Royal Trux's Neil Hagerty charged with 3 felonies; Mental Health & Legal Defense GoFundMe launched
Royal Trux at Market Hotel, 2018 (photo by P Squared)
Neil Hagerty of Royal Trux was arrested in Denver, CO on April 14 in an incident where he allegedly injured three police officers who had responded to a welfare check on his block. He has now been charged with one count of second-degree assault of a police officer and two counts of attempting to disarm a peace officer. Via The Denver Post, "the office alleges Hagerty ripped a badge from the officer's uniform and used the pin on the badge to cut the officer in the neck while also trying to pull the officer's gun from its holster."
A GoFundMe has been set up to cover both his legal defense and mental health treatment. Here's the statement:
Neil Hagerty, founding member of the groundbreaking band Royal Trux, was arrested after an unfortunate encounter with Denver Police on April 14th, following a welfare check. It is important to note that Neil has been struggling with mental health issues for a long time and this concerning incident highlights the urgent need for Mr. Hagerty to receive proper mental health treatment.Everyone involved with the Royal Trux is deeply concerned about Neil's well-being and now his legal defense. Please help us get him to get the support and care he needs to recover and get back on track. Neil has never encountered this kind of trouble, but over the years his mental condition has intensified especially over the pandemic.

These are the main reasons we have decided to start this GoFundMe campaign. To raise money for Neil's now looming legal fees and mental health treatment.

Our goal is to raise at least $50,000, to help cover the costs of a top-notch legal team and specialized mental health care.

We know that Neil is an incredibly talented musician who has brought joy and inspiration to countless fans over the years. We believe that he deserves to get the help he needs to overcome his struggles and get back to doing what he loves.
The statement ends with, "Please consider donating to this campaign to help Neil get the support he needs. Every dollar counts and your contribution could make a huge difference in his life and the outcome of this situation." The GoFundMe has already raised $30k of its $50k goal.