Rufus Wainwright's 2009 Blackoutsabbath concert details, pics from the 2008 McGarrigle Christmas Hour, other dates
"One of the most important voices of the last decade, Rufus Wainwright is spearheading a grassroots energy conservation initiative to help save the planet and its environment. Wainwright is suggesting that people turn off all electricity and refrain from all energy expending activities that could harm the environment for twelve hours on June 21, 2009 (noon to midnight). He's dubbed the no energy day Blackoutsabbath.

To raise awareness for Blackoutsabbath, a concert billed as Rufus Wainwright, Family and Friends will take place on March 4th at City Winery on Varick St. in New York City. The show will be staged and performed completely without electricity. Scheduled to appeared to appear with Wainwright for this second annual event will be Teddy Thompson, Jenni Muldaur, Lucy Wainwright Roche and Sloan Wainwright with others to be announced.

Blackoutsabbath was partially inspired by Rufus' love of New York's blackout of 2003 which Wainwright says he found, "incredibly invigorating, spiritual and practical at the same time: we all had to pay attention to each other!" He also feels action must be taken. "Basically, all the money in the world can't really solve this problem. In fact, I think it only makes things worse. It has to be a grassroots movement!"

Tickets for the March 4th concert will be available starting Tuesday February 10th at 10 am EST at www.citywinery.com/events"
Speaking of Carnegie Hall, Rufus, Teddy Thompson and Sloan Wainwright last played together in NYC on December 10th at that very venue. It was the annual McGarrigle Christmas Hour, and Emmylou Harris, Lou Reed, Laurie Anderson, Jimmy Fallon, Linda Thompson, Kami Thompson, Justin Bond, and Sloan Wainwright were there too.
Yet another long lost photo set continues, and all tour dates, below...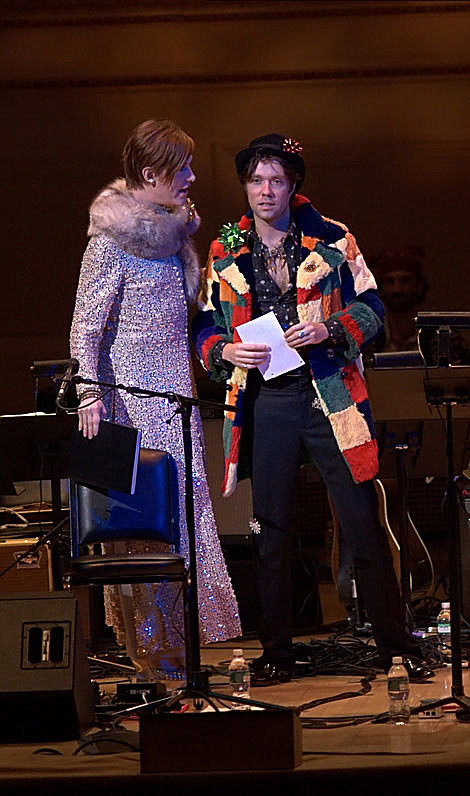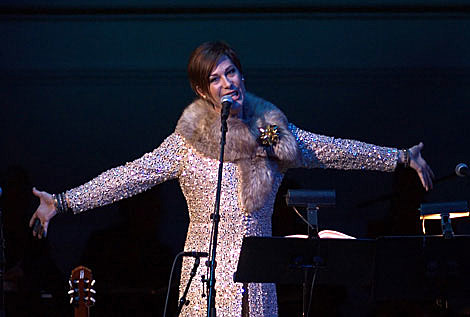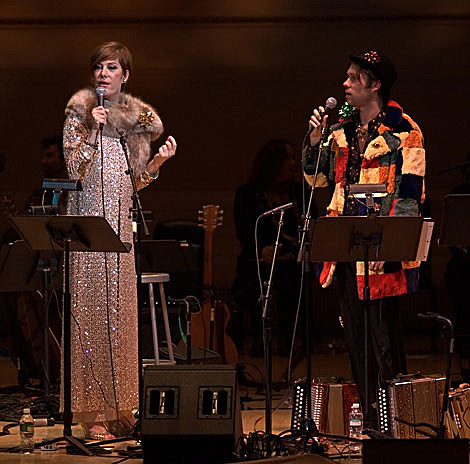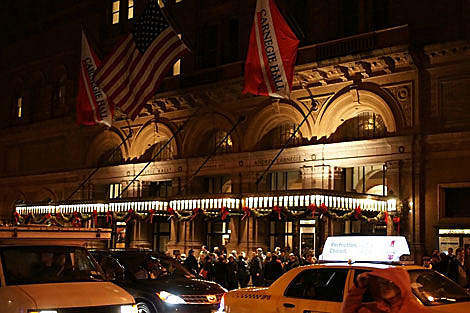 Rufus Wainwright - 2009 Tour Dates
February 12: Count Basie Theatre in Red Bank, NJ *
February 13: Wellmont Theatre in Montclair, NJ *
February 14: Kimmel Center in Philadelphia, PA +
February 21: Uptown Theater in Kansas City, MO *
March 04: Blackoutsabbath @ City Winery in New York, NY (see above)
+ Martha Wainwright is opening
* Lucy Wainwright Roche is opening