Rufus Wainwright is excited about Carnegie Hall (win tix), played Prospect Park (belated pics & more dates)
Rufus Wainwright @ Prospect Park over the summer

"What can I say, playing a solo show (or should I say recital) at Carnegie Hall is perhaps the greatest achievement in the world of musical performance. This concert means more to me than any other show I've done in the City of New York hence, and believe me, I've done a lot of hencing in the City of New York. Please come witness it, and in the meantime while you eat, drink and sleep I will practice! Practice! Practice!" - Rufus Wainwright
Tickets are still on sale for Rufus's December 6th show at Carnegie Hall, and if it's even just as good as his last big show, in Prospect Park, it will be amazing. I also have a pair of tickets to the show you can win. Details below.
And speaking of that last show in Prospect Park (where Rufus's dad Loudon opened and then later joined him on stage), I have a set of pictures that never made it ot the site. Here they are (above and below), with the rest of his tour dates, and the contest details, below...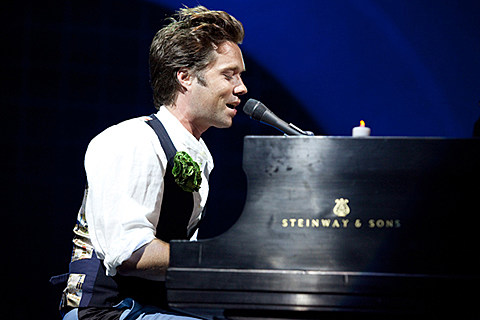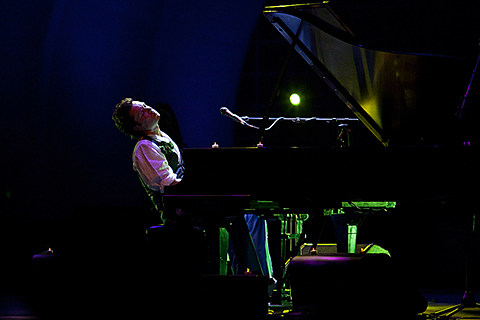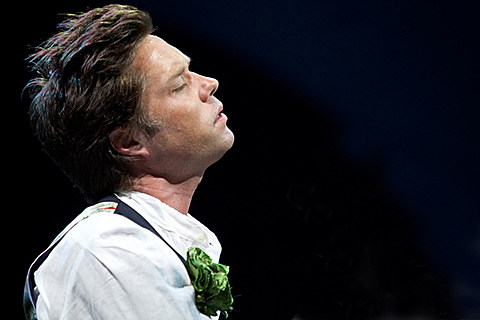 Rufus Wainwright - 2010 Tour Dates
Nov 26 Centre For the Performing Arts Vancouver, BC
Nov 27 Northern Alberta Jubilee Auditorium Edmonton, AB
Nov 28 Southern Alberta Jubilee Auditorium Calgary, AB
Nov 30 TCU Place Saskatoon, SK
Dec 1 Burton Cummings Theatre Winnipeg, MB
Dec 3 Centennial Hall London, ON
Dec 4 Massey Hall Toronto, ON
Dec 6 Carnegie Hall New York City, NY
Dec 7 Théâtre St-Denis Montréal, QC
Dec 9 The Egg Albany, NY
Dec 10 Jorgensen Center for the Performing Arts Storrs, CT
Dec 11 Jorgensen Center for the Performing Arts Storrs, CT
Dec 14 Grand Opera House Wilmington, DE
Dec 15 Calvin Theater & Performing Arts Center Northampton, MA
---
TO WIN A PAIR OF TIX TO CARNEGIE HALL: email bvcontests@hotmail.com (subject: Rufus). Include your first and last name in the email. One winner will be chosen at random and contacted with instructions. Good luck.