Bob Mould kicked off NYC run w/ Cymbals Eat Guitars; Ryan Adams joined for all-Husker Du encore (pics, setlist, video)
Bob Mould / w. Ryan Adams / Cymbals Eat Guitars @ Bowery Ballroom 9/10/2014

Bob Mould's current assault on the eardrums of NYC began last night (9/10) with his first of three shows. While promoting his terrific new album, Beauty & Ruin, Bob and his band (bassist Jason Narducy and Superchunk's Jon Wurster on drums) also dipped into his robust catalog of indie rock classics, with a healthy amount of Sugar and Hüsker Dü songs in the mix. In fact, Hüsker Dü's "Flip Your Wig" kicked off the show and Bob's encore was all Dü, with "I Apologize," "Celebrated Summer," "Something I Learned Today," and "New Day Rising." One more thing about the encore: Ryan Adams came out and played for all four songs. Bob appeared in Ryan's video promos (along with Gary Shandling and Jeff Garlin) for his new album and Ryan is perhaps returning the favor. Video from the encore with Ryan, plus pics and setlist, are in this post.
Ryan, who's in town for a Letterman appearance tonight, will be back this fall on his own tour.
Bob Mould and CEG play Bowery Ballroom again tonight (9/11) and Music Hall of Williamsburg on Saturday (9/13). Tickets are still available to both.
More pics from the whole Bowery Ballroom show, plus setlist and video, below...

---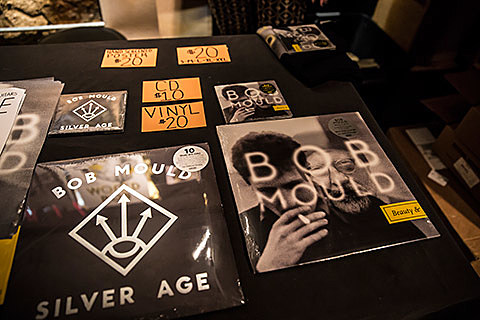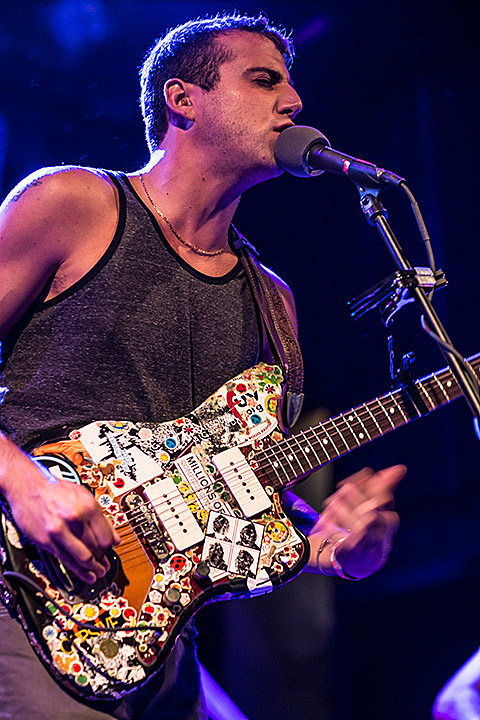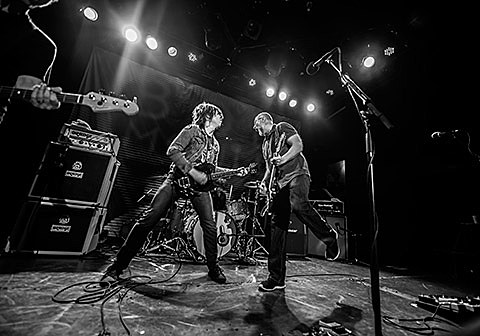 Bob Mould, "I Apologize" (with Ryan Adams)

Bob Mould, "Something I Learned Today" (with Ryan Adams)

SETLIST: Bob Mould @ Bowery Ballroom 9/10/2014
Flip Your Wig (Hüsker Dü)
Hate Paper Doll (Hüsker Dü)
Changes (Sugar)
Star Machine
The Descent
I Don't Know You Anymore
Little Glass Pill
Kid With Crooked Face
Nemeses Are Laughing
The War
Hardly Getting Over It (Hüsker Dü)
Helpless (Sugar)
Keep Believing
Come Around (Sugar)
Hoover Dam (Sugar)
Tomorrow Morning
If I Can't Change Your Mind (Sugar)
Hey Mr. Grey
In A Free Land (Hüsker Dü)
Encore:
I Apologize (Hüsker Dü) (with Ryan Adams)
Celebrated Summer (Hüsker Dü) (with Ryan Adams)
Something I Learned Today (Hüsker Dü) (with Ryan Adams)
New Day Rising (Hüsker Dü) (with Ryan Adams)