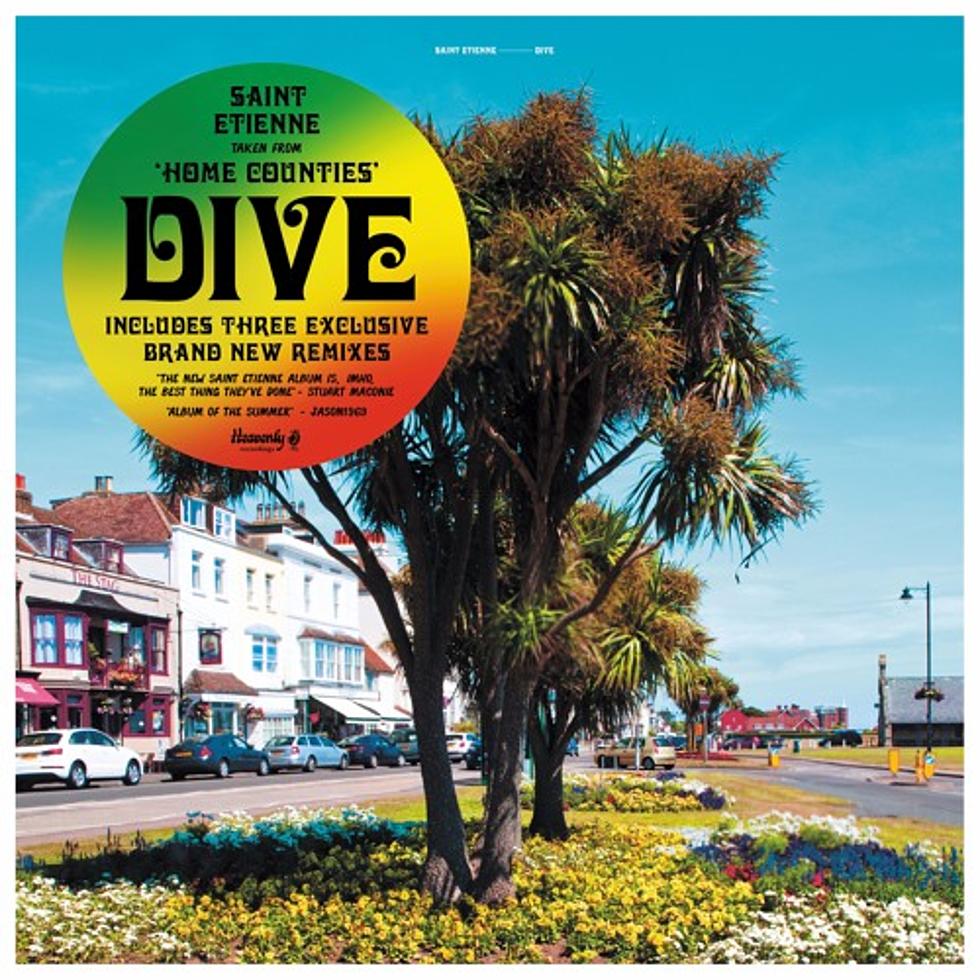 Saint Etienne announce 'Dive' EPs (listen to the Greg Wilson & Derek Kaye remix)
Saint Etienne will release "Dive" as the latest single from their new album Home Counties. It comes in the form of two EPs, one featuring the original and three new songs, and then a second EP featuring remixes by Colorama & Shawn Lee, Greg Wilson & Derek Kaye, and Matt Berry (yes, the UK comedian/actor who makes great music too). We've got the premiere of the Greg Wilson & Derek Kaye remix which ups and stretches the already fully '70s disco track into a full-on party. Wilson is a legendary DJ who got his start in the original disco era and Saint Etienne's Bob Stanley says, "Greg is an all time discotheque hero and has, along with Derek Kaye, understood the school holiday essence of 'Dive' and made something liquid and beautiful.". Listen to that below.
The Dive EPs will be out September 8 via Heavenly. Saint Etienne's full-band tour starts soon and inlcudes shows at NYC's Bowery Ballroom on September 25 (sold out) and Brooklyn's Music Hall of Williamsburg on September 26 (tickets).
'Dive' EP (CD)
1. Dive
2. London Like A Distant Sun
3. Doods Brow
4. Obvious
'Dive' Remixes (CD)
1. Dive – Colorama & Shawn Lee Remix
2. Dive – Greg Wilson & Derek Kaye Remix
3. Dive – Matt Berry remix
'Dive' 12" EP
1. Dive – Edit
2. Dive – Colorama & Shawn Lee Remix
3. Dive – Greg Wilson & Derek Kaye Remix
4. Dive – Matt Berry remix