Sasquatch 2008 – day 2 in pictures (Sunday May 25)
OK, let's get this 2008 Sasquatch Festival coverage over with. You've seen R.E.M., The National and Modest Mouse and other pictures from day one. On day three there was Flaming Lips and naked ladies, The Mars Volta and everything else. The festival offered comedy and even more comedy. And then there was day two which included The Cure, Death Cab & Rogue Wave, and (almost*) everything you see below....


Cold War Kids & Rogue Wave together (via)

Tegan And Sara followed on the main stage, providing the only Canadian content of the day. The Quin sisters were in fine form, coupling their snappy pop with a pair of sharp tongues. As anyone who's seen them will tell you, the quick-witted twins have a future in comedy if this music thing ever falls through. [Chart Attack]
I hung around for the rest of the afternoon at the main stage to catch Tegan and Sara and The Presidents of the United States. T&S had the crowd in hysterics and tears as usual with their emotional pop and witty between song banter. The Presidents let the 2008 audience know that they're still as tight as they were in 1995 even though their song styling hasn't changed much. [CBC Radio 3]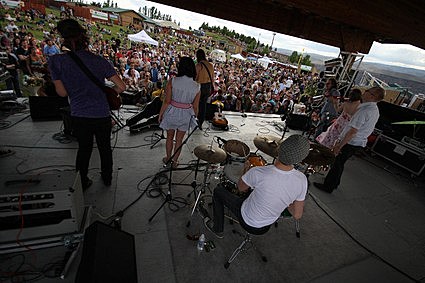 Stephen Malkmus & The Jicks...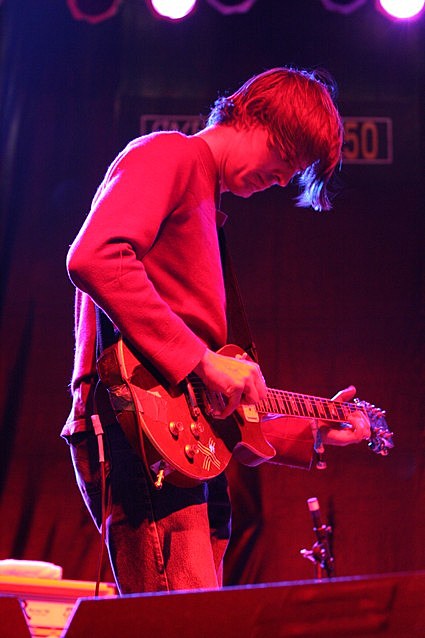 Flaming Lips Movie - Christmas on Mars (outside the tent)
The long awaited, oft-mentioned psychological fantasy adventure flick, "CHRISTMAS ON MARS," will make its screen debut at this year's Sasquatch Festival at the Gorge in Quincy, WA, on Sunday, May 25. The following evening, the UFO will descend and The Lips will rock 65,000 fans in one the country's most beautiful large open-air venues on Monday, May 26.
Talk to anyone who has attended any major music festival, and they'll agree that it takes a certain state of mind to enjoy. Never mind the process of manipulating your monthly budget for tickets and camping spots; campers at this year's Sasquatch! Music Festival this past weekend in The Gorge in the middle of Washington state endured overcrowded campsites, severe weather changes, and the inappropriately, someone misleadingly named Honey Buckets (the less said about those the better). But for anyone who saw at least one performance at this year's show, their restitution lies in the music. [BigShot]
The rest of the pics HERE. See you next year Sasquatch. Thanks Chris for all the nice shots.
* note that not all crowd shots were necessarily taken on day two.