Sasquatch 2014 day 3 pics (Haim, tUnE-yArDs, Parquet Courts, John Grant, Bob Mould, Elbow, La Luz, more)
photos by Chris Graham and Rae Graham
Haim / Brody Dalle / La Luz @ Sasquatch 6/1/2014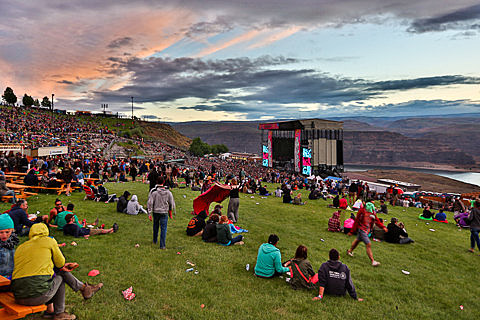 Everyone has their own opinions on what makes for a memorable day of Sasquatch. Some believe that it's a chance of a lifetime headliner. Others think that it's a day filled with warm temps and unceasing sunshine.
But what really makes an unforgettable day at the Gorge's perennial Memorial Day festival is a day where no matter the time, there's always a mind-blowing performance to be found. The final day this year was one of those days.
Starting promptly at 1 p.m., the first few hours of the third day were stacked with some of the best female offerings that Sasquatch had provided yet. Seattle's fun loving punk rock outfit Tacocat jammed out to a jaunty set of tunes and kept the audience rapt with a combination of irreverent humor and a hurricane of bubbles that swirled in front of them. They were immediately followed on the Yeti stage by their Hardly Art label mates La Luz who kept it cool and breezy with an engaging display of their modern surf-rock sound.
The bevy of fantastic women performers continued with another epic one-two punch on the main stage starting with bona fide punk rock ass-kicker Brody Dalle. Tune-Yards kept things thumping shortly thereafter and got the crowd moving with her one of a kind, drum-driven world music inflected sound. Dozens of people burst into a legitimate full-tilt run down the gorge as she kicked into her song "Gangsta." - [The News Tribune]
Sasquatch 2014 came to a close on Sunday (6/1) with sets from Haim, Queens of the Stone Age, tUnE-yArDs, Rodriguez, Parquet Courts, Tycho, Kid Kudi, Elbow, John Grant, Waxahatchee, Brody Dalle, La Luz, Lucius, Bob Mould, Major Lazer, comedians like Hannibal Burress and Kate Berlant, and lots more. Pictures from Sasquatch day 3 are in this post.
Check out pictures from day 1 and day 2. More from Sasquatch day 3 below...

---
Big Scary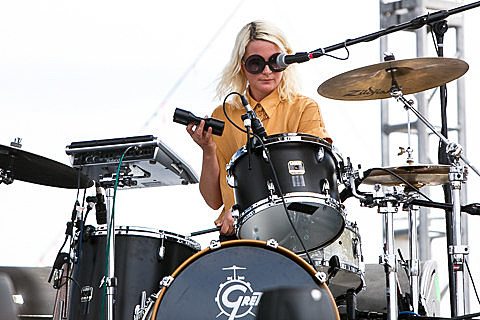 Tacocat
John Grant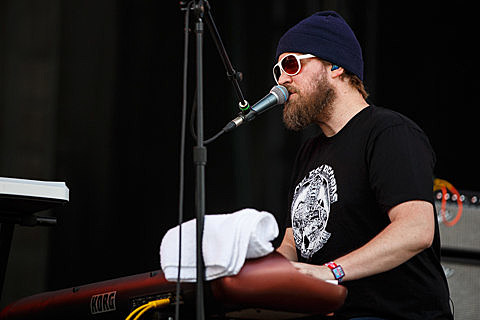 La Luz
Little Green Cars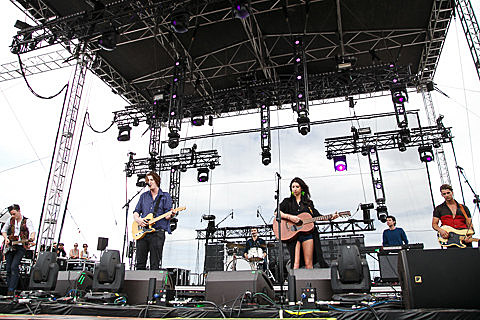 Brody Dalle
Pillar Point
Pink Mountaintops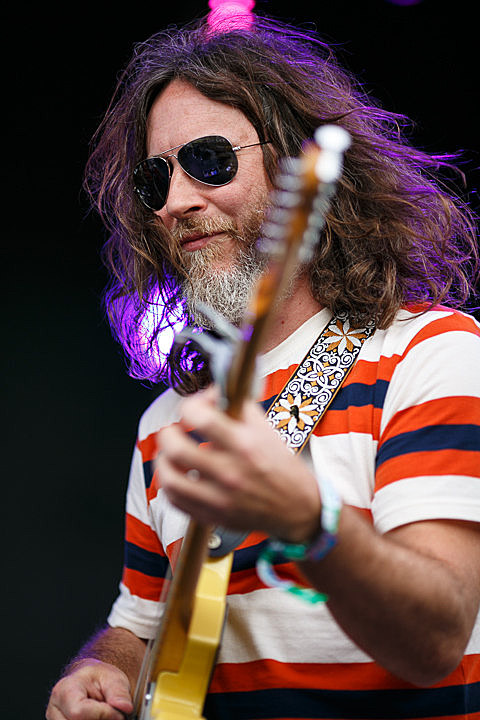 The Lonely Forest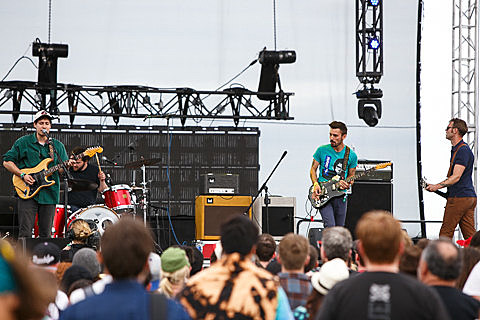 Tune-Yards
Shelby Earl
Kate Berlant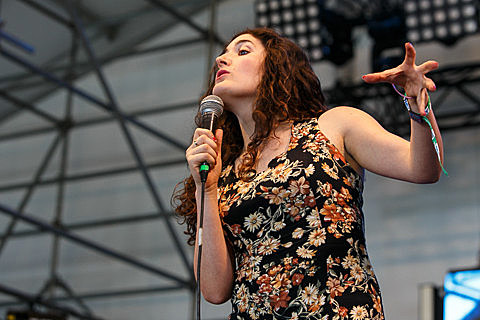 Lucius
Sir Sly
Cold War Kids
Hannibal Buress
Syd Arthur
Black Joe Lewis
Elbow
\
Demetri Martin
Papa
Bob Mould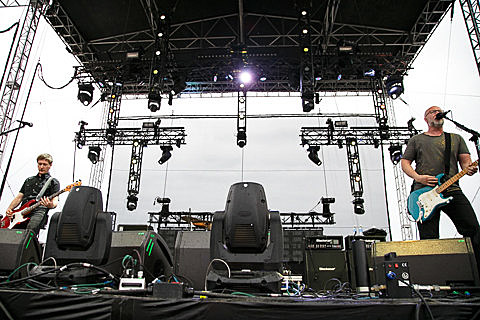 Haim
The Flavr Blue
Banks
Waxahatchee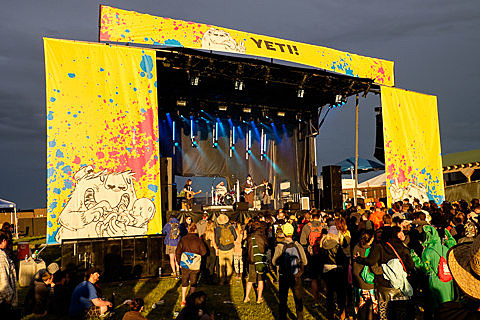 Fly Moon Royalty
Rodriguez
Big Freedia
Kid Cudi
Parquet Courts
Tycho
Portugal the Man
Queens of the Stone Age
Major Lazer