School of Seven Bells & The War On Drugs @ Mercury Lounge, NYC – pics & setlist
Kyle Dean Reinford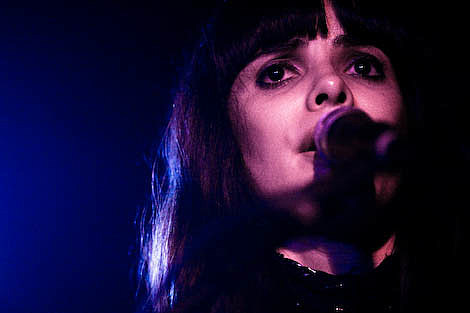 School of Seven Bells played to a packed Mercury Lounge in NYC last night (Dec 15, 2008). Their set consisted of nine of the eleven tracks off their new album Alpinisms, an album we're all big fans of around here. Overall a great show with great lighting.
"Dreamy, narcotic bangers like "Half Asleep" were shrouded in dense layers of manipulated guitars and pre-programmed drums, while relentless strobe lights forced many to enjoy the show with eyes half open, or entirely shut." [chocolate bobka]
The vocals sounded a bit muffled at times, but it wasn't that bad. The incense was a bit distracting, but it didn't seem to affect anyone as bad as the singer who started coughing and had to put some of it out.
The War on Drugs, one of two openers at the show, were pretty good - - a little more jam band-y live than I thought they would be. More pictures below...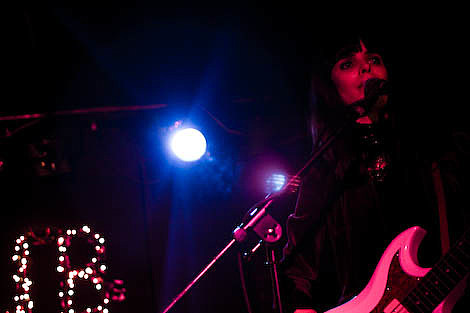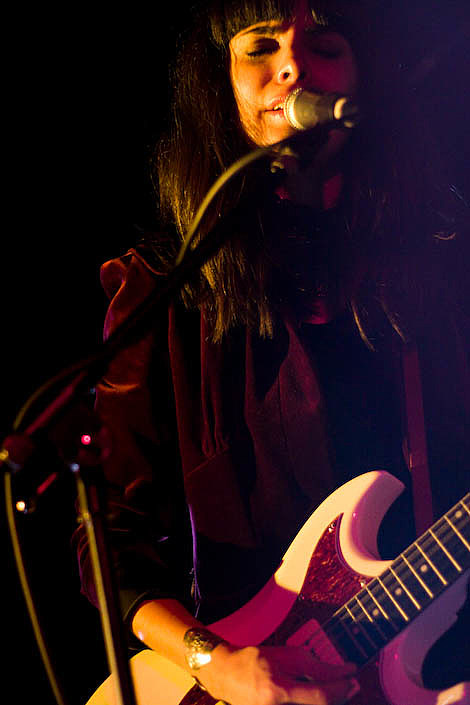 School of Seven Bells Setlist:
Iamundernodisguise
Wired for Light
Lalobye
Chain
Connjur
Prince of Peace
White Elephant Coat
Half Asleep
My Cabal
Sempiternal-Amaranth