Scion Garage Fest happened (here are some pics)
photos by Taylor Keahey
The Gories

"I, for one, enthusiastically accept Scion as my new corporate overlord. If they can bring the Gories, the Oblivians, King Khan and a cast of garage punks from far and wide to town in one day, they can sell me a sewage soda and I'd say thank you.
That's because Scion sponsored Garage Fest, an event that brought almost 30 bands to Lawrence [on 10/2]. From 4 p.m. 'til nearly midnight I had a cornucopia of raw rock to choose from....
...my number one show on the list: Detroit's incendiary trio, the Gories. Mick Collins, who's arguably better known for his garage-meets-soul outfit the Dirtbombs, is somewhat of a musical hero to me, and I wasn't about to miss the reunion of one of his first -- and probably most raw -- bands. They didn't disappoint. A big crowd for the not-so-spacious Jackpot heaved toward the stage, almost in unison...
I made one last trip to the Granada to catch Memphis' the Oblivians anyway. The trio, originally around in the early '90s, was the cherry on top of the day's punk sundae. I decided to go sans ear plugs and just let it rip. Matt and Disco had staked out a spot front and center, but I didn't have the energy to fight my way up there for long. As I hung toward the fringe of the front crowd, I saw one more thing I can now check off my list of rarities: a guy in a wheelchair crowd surfing." -[The Pitch]
Scion Garage Fest went down in Lawrence, KS over this past weekend. A spoiled New Yorker, who had chances (sometimes Scion-sponsored) to see The Obvlivians and the Gories and many of the other bands on the bill over the past year, might not quite bow down before the lineup, but it was pretty rockin' nonetheless.
A set of pictures from the show, including The Raveonettes, Gories, Oblivians, Times New Viking, Black Lips sideproject The Gaye Blades, Thee Oh Sees and others (though none of King Khan, Best Coast, Tyvek, The Clean, The Greenhornes and some others on the four-venue bill) continue below...


Rooftop Vigilantes
Sex Beet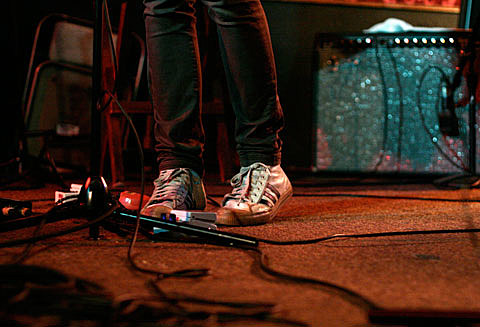 Natural Child
White Wires
Times New Viking
Gaye Blades
Cloud Nothing
Digital Leather
Human Eye
Thee Oh Sees
The Ponys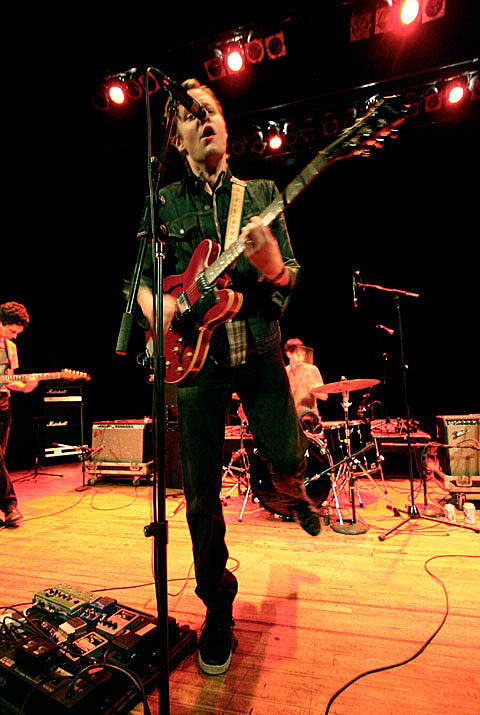 Happy Birthday
Gories
The Raveonettes
Oblivians