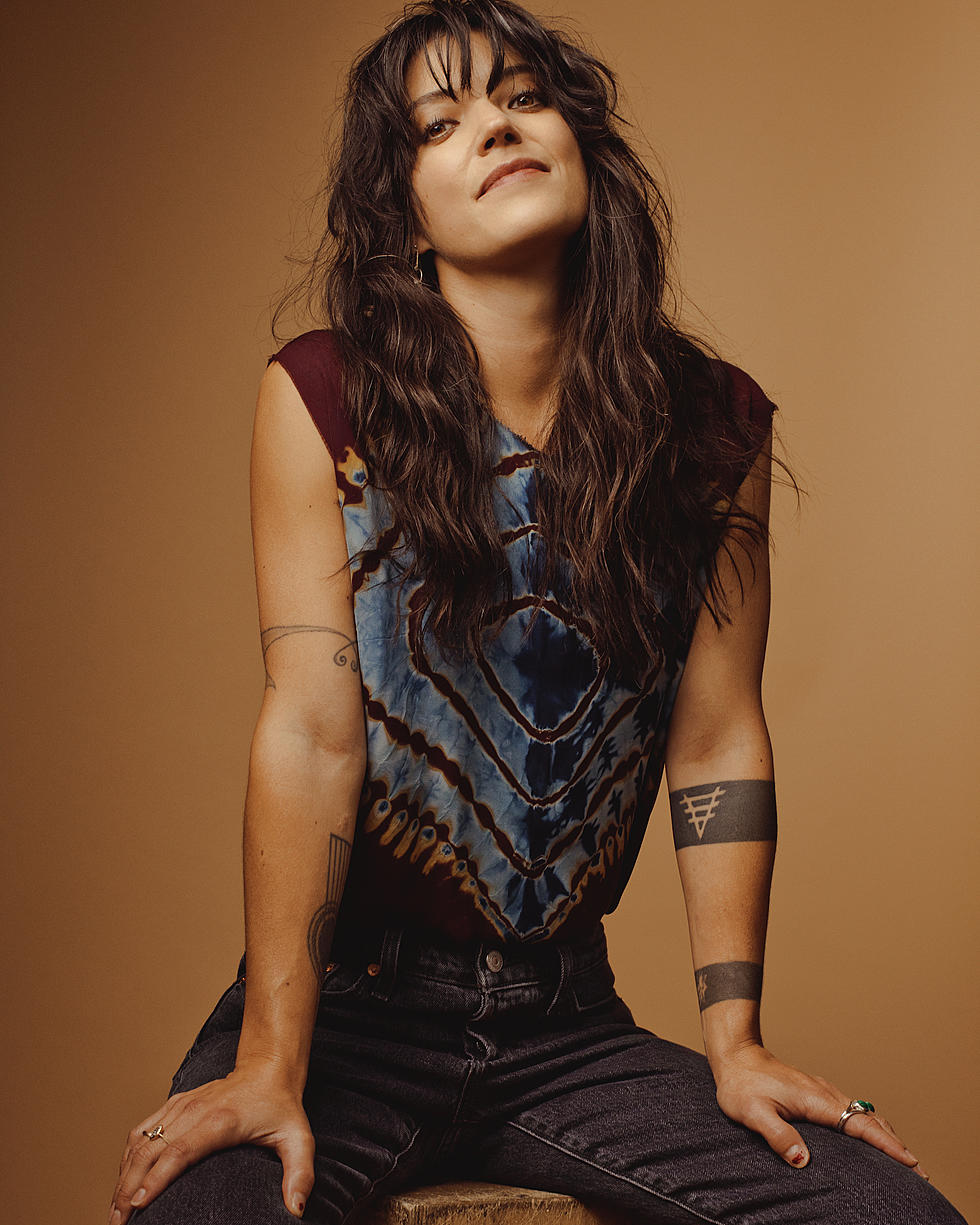 Sharon Van Etten announces 'Remind Me Tomorrow,' shares "Comeback Kid"
photo by Ryan Pfluger
After talking about it for a while, debuting new songs live, and then finally revealing the release date via a t-shirt last month, Sharon Van Etten has now officially announced her first album since 2014's great Are We There. It's called Remind Me Tomorrow and as mentioned it comes out January 18 via Jagjaguwar. The first single is "Comeback Kid," which is way different for Sharon (and which is one of the songs she debuted live). It sees her taking her sound in a bold, upbeat, synth-rock direction, and the new sound suits her well. It's already looking like this album is gonna be worth the nearly-five-year wait. Listen below. As for some background on the shift in direction, a press release says:
For Remind Me Tomorrow, Van Etten put down the guitar. When she was writing the score for Strange Weather her reference was Ry Cooder; she was playing her guitar constantly and getting either bored or writer's block. At the time, she was sharing a studio space with someone who had a synthesizer and an organ, and she wrote on piano at home, so she naturally gravitated to keys when not working on the score - to clear her mind.

"I want to be a mom, a singer, an actress, go to school, but yeah, I have a stain on my shirt, oatmeal in my hair and I feel like a mess, but I'm here. Doing it. This record is about pursuing your passions," Sharon adds.
The album was produced by John Congleton, and it also features contributions from Heather Woods Broderick, Jamie Stewart (Xiu Xiu), Zachary Dawes (The Last Shadow Puppets), Brian Reitzell, Lars Horntveth (Jaga Jazzist), McKenzie Smith (Midlake), Joey Waronker (Atoms For Peace), Luke Reynolds, and Stella Mozgawa (Warpaint).
Tracklist
1. I Told You Everything
2. No One's Easy To Love
3. Memorial Day
4. Comeback Kid
5. Jupiter 4
6. Seventeen
7. Malibu
8. You Shadow
9. Hands
10. Stay
Sharon Van Etten -- 2018 Tour Dates
Sat. Oct. 6 - Austin, TX @ Austin City Limits Music Festival
Tue. Oct. 9 - Morrison, CO @ Red Rocks w/ The National
Sun. Oct. 14 - Oakland, CA @ Treasure Island Music Festival