Sia, Oh Land & Ximena Sarinana played Webster Hall (do again tonight) — pics, video, setlist
photos by Amanda Hatfield
Oh Land / Sia

Sia played Webster Hall last night (7/26) with Oh Land and Ximena Sarinana. Sia played material mainly off of her last two albums, including Madonna's "Oh Father," and Ray Davies' "I Go to Sleep," both of which she has recorded covers of. She also revealed a new song titled "Hostage" and ended her encore with the 2004 single "Breathe Me."
All three of them play Webster again tonight (7/27). Tickets, like they were for last night, are sold out. The Sia/Oh Land tour continues through August 19th.
Ximena also played a free late show at Rockwood Music Hall last night. Oh Land just added her own Bowery Ballroom show. Tickets go on AmEx presale today at noon.
More pictures, videos and Sia's setlist from last night's Webster Hall show are below...


Ximena Sarina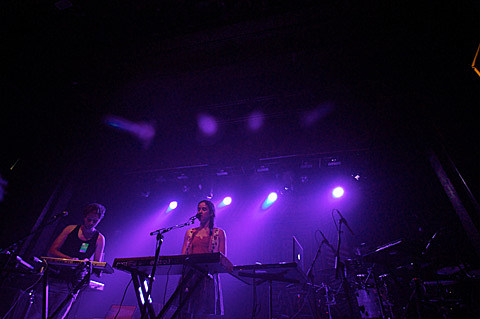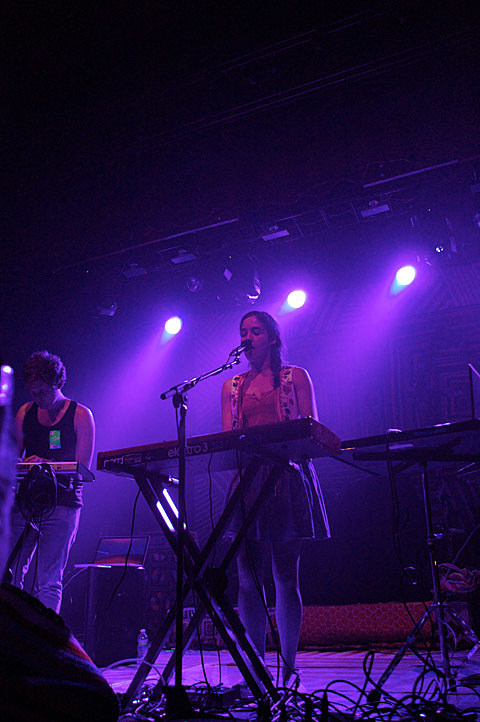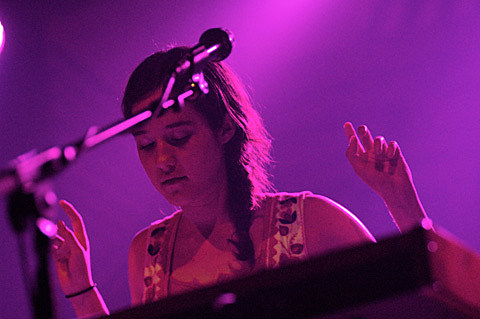 Oh Land
Sia
Sia - "Cloud" at Webster Hall 7/26/11

Sia - "The Fight" at Webster Hall 7/26/11

Sia - "Hostage" at Webster Hall 7/26/11

Sia - "Clap Your Hands" + "Breathe Me" at Webster hall 7/26/11

Oh Land - "Wolf & I" at Webster Hall 7/26/11

Ximena Sarinana - "Medicore" at Webster Hall 7/26/11

Sia Setlist:
The Fight
Buttons (remix)
Oh Father (Madonna cover)
Hostage (new song)
Lullaby
Big Girl, Little Girl
I Go To Sleep (Ray Davies cover)
Cloud
I'm Gonna Pee On You
Little Black Sandals
You Have Been Loved
You've Changed
Soon We'll Be Found
Never Gonna Leave Me
I'm In Here
Encore:
Clap Your Hands
Breathe Me