Sleaford Mods made their US live debut at The Wick w/ the Rogers Sisters and The Gotobeds (pics, video, setlist)
Sleaford Mods / Rogers Sisters / Gotobeds @ The Wick 11/29/2014

Trying to describe a Sleaford Mods show just does not get the point across of how visceral a live act the UK duo are. Most of that comes from frontman/lyricist Jason Williamson who is torrent of words and spittle and pent up anger. When his right arm wasn't tucked behind his back, his hand was flittering near his temple, almost as if firing the lyrics (how does he remember them all?) in machine gun fashion. When he wasn't barking into the mic, he was pacing around it. Beatmaker Andrew Fearn, meanwhile, hangs back grooving, drinking a beer, ready to cue the next song on the laptop. Both essential parts of the Sleaford equation and their 50-minute set at The Wick on Saturday (11/29) -- the band's North American live debut (presented by BrooklynVegan) -- absolutely flew by. The 500 or so in attendance ate the whole thing up, with a large contingent shouting along. The sole sour point of the evening -- some dude threw a beer at Williamson and was summarily ejected (and punched by various crowdmembers on his way out) -- didn't slow them down. Pictures, setlist and great full-set videos are in this post.
The whole evening was pretty great, if I do say so myself, with openers well-matched to headliner -- at least in attitude if not sonics. Pittsburgh's The Gotobeds played a too-short opening set, cranking through seven or so snarling, snotty, funny rippers in 20 minutes, and you'd never know singer Eli Kasan was sick as a dog given the energy he and the rest of the band expended in that time. If you haven't heard their debut album, Poor People are Revolting, you should rectify that now.
Flowing well from The Gotobeds were Brooklyn trio The Rogers Sisters who are back in action, to some extent, after a seven-year break. Their party-friendly brand of post-punk was a good bridge between the two bands. I'd forgotten how much I liked them and I certainly hope that wasn't the last we've seen of them.
Sleaford Mods told us they had plans to return to the US next year, details still forthcoming. In the meantime, check out more pictures from the whole night and full-set videos from all three bands, below...

---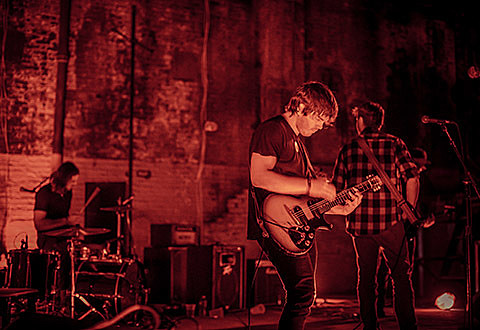 The Gotobeds @ The Wick 11/29/2014

The Rogers Sisters @ The Wick 11/29/2014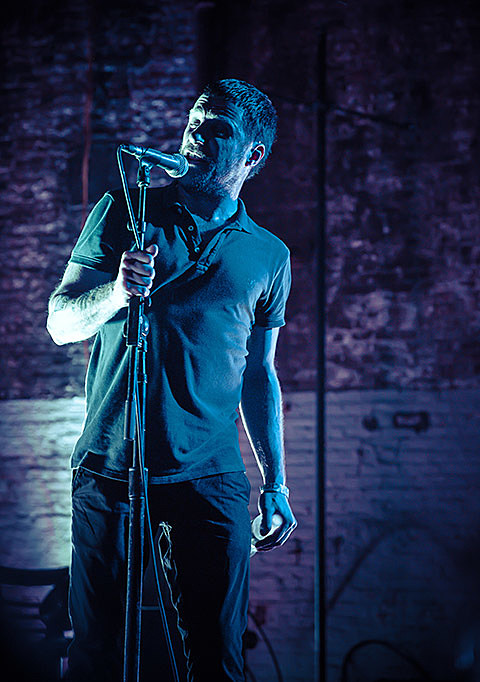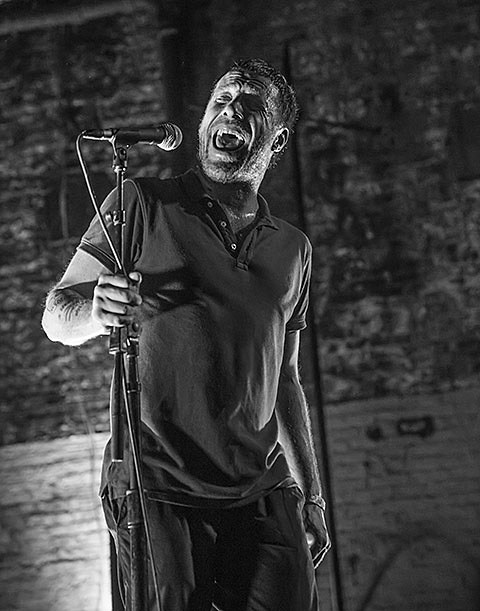 Sleaford Mods @ The Wick 11/29/2014

SETLIST: Sleaford Mods @ The Wick 11/29/2014
Middle Men
Jolly Fucker
A Little Ditty
McFlurry
Jobseeker
Tied Up in Nottz
Fizzy
Routine Dean
Tiswas
The Corgi
Donkey
The Wage Don't Fit
The Six Horsemen
Pubic Hair Ltd.
£5.60
Tweet Tweet Tweet