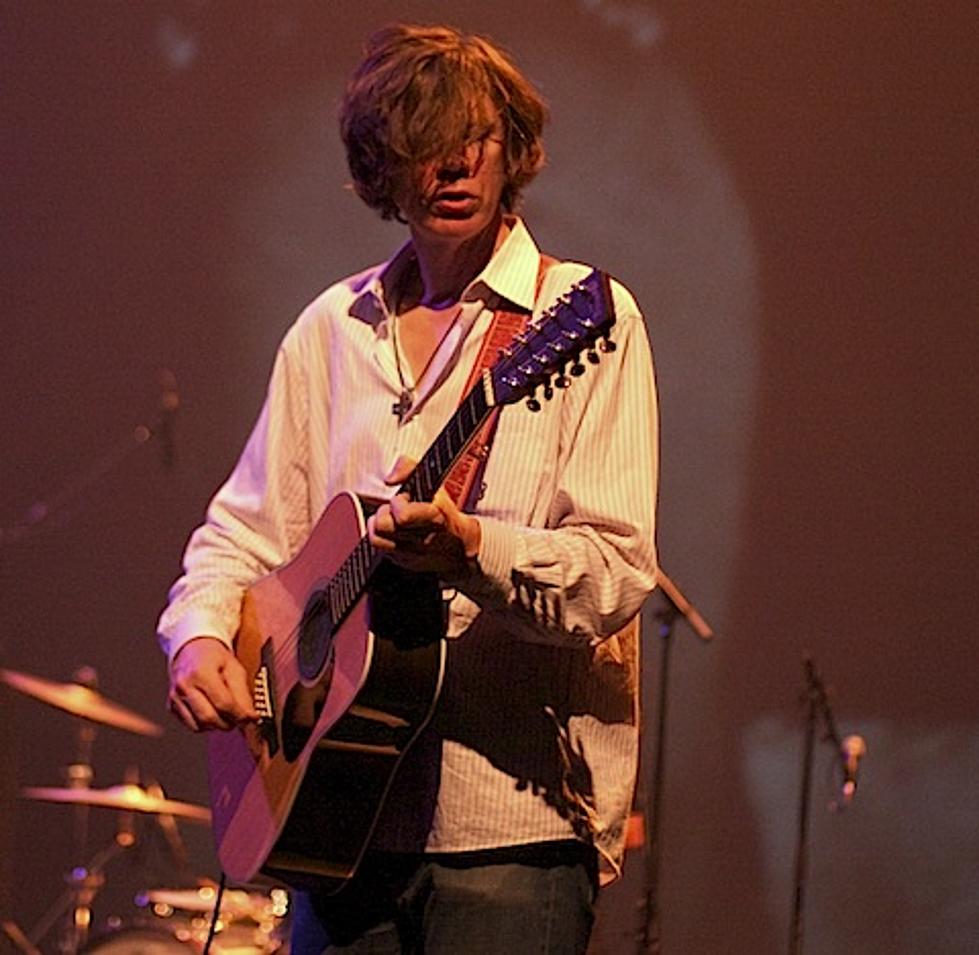 Sled Island day 3 in pics & review: (Chelsea Light Moving, Feist, Shadowy Men on a Shadowy Planet and more)
photos by Zach Pollack, words by Parker Langvardt
Thurston Moore/Shadowy Men.../Yamantaka//Sonic Titan at Sled Island, 6/22/2012

Calgary's multi-venue Sled Island festival took place last month. Pictures and a review of day 1 are HERE, Day 2 are HERE, and Day 3 are  in this post.
We started Friday (6/22) of Calgary's Sled Island Music & Arts festival at Broken City, where we caught the Toronto instrumental legends Shadowy Men On A Shadowy Planet, the secret headliners of an all ages Mammoth Recording Company show. Shadowy Men's first show in 18 years took place  a couple nights before (6/20)  at No. 1 Legion. Don Pyle played his hollowbody electric guitar with a twangy country edge, using the whammy bar heavily to provide the surf sound the band is known for. Bassist Dallas Good's bright tone had a slight distorted edge to it, helping to provide the sense of adrenaline in their performance, exemplified by "Having an Average Weekend" (aka the Kids in the Hall Theme, video below).
After a couple hours off, we saw Yamantaka//Sonic Titan at Grand Theatre Junction. The Montreal band's set was similar to their performance at Schubas in Chicago, where I saw them kick off their first North American tour, though it was much more polished. Near the end of the set the whole band broke into a hypnotic chant over rolling drums, with the occasional counter-chant from drummer Alaska. After "Hoshi Neko," they broke into the punishing and noisy "A Star Over Pureland". Yamantaka//Sonic Titan also played Saturday at the same venue after How To Dress Well."
Thurston Moore and his new band Chelsea Light Moving walked on stage, and Moore said, "We're the Cowboy Junkies," referencing the beloved, mega-selling Canadian folk-rockers. As a black and white video ran in the background, they began with the dissonant and crunchy "Pretty Bad" from Moore's 1995 album Psychic Hearts which ended, like a lot of Moore's work, with feedback and droning. Moore furiously vibrated his whammy bar and Samara Lubelski quickly bowed her violin. In the middle of "Ono Soul", Moore left his guitar feedback on his stage monitor to locate something as the rest of the band improvised noise. He casually wandered around the stage until he found a pair of sticks, which he used to scrape his strings before they fell back into the song. They then played their new song "Burroughs." One of the last songs I caught before heading to Feist was another new one, which I believe was called "Groove and Linda." Moore remarked that "all songs will be free this year until some record company makes product out of it, which may happen," and by "may happen," he means it will definitely happen courtesy of Matador Records. Videos of two songs are below.
I caught the last few songs of Calgary native Feist, who performed backed by female trio Mountain Man, as well as a drummer, keyboardist, and a guitarist/multi-instrumentalist. That said, most of the members were playing tambourine during the first song I heard. The show happened at Olympic Plaza, the outdoor main stage of Sled Island, which was a giant puddle after the rain that occurred earlier in the evening. Video from her set is below.
We headed back to Broken City for Dirty Ghosts, who also played at the venue earlier in the day before Shadowy Men On A Shadowy Planet. Guitarist and singer Allyson Baker played a lot of distorted off-beat chords over live bassist Erin McDermott's melodic lines, providing a positive feel to their punk sound. The Strange Boys closed the night with their country-tinged garage rock.
More photos from Day 3, plus a few videos, are below.

---
Shadowy Men in a Shadowy Planet
Shadowy Men On A Shadowy Planet - "Having an Average Weekend":

Thurston Moore / Chelsea Light Moving
Chelsea Light Moving - "Ono Soul"

Chelsea Light Moving - "Burroughs"

Feist - "The Bad In Each Other"