Smashing Pumpkins got stage-rushed at PNC Bank Arts Center with Marilyn Manson (pics, video, setlists)
the 'Pumpkins w/ uninvited guest / Marilyn Manson @ PNC Bank Arts Center 7/29/2015

"I don't know how those people are getting on stage but the next person that does is getting a guitar upside the head!" Twice, fans made it on stage during Smashing Pumpkins' set at PNC Bank Arts Center on Wednesday night (7/29), first during "Disarm" and then during "1979." Thankfully, roller coaster enthusiast Billy Corgan did not have to resort to guitar violence after that. Video of both stage invasions are below.
This was the first of three NYC-area shows for Smashing Pumpkins' tour with Marilyn Manson. The latter's set was even more highly theatrical than when he played Terminal 5 back in January. It takes guts to sing in stilts at age 46! Pictures and setlists for both Smashing Pumpkins and Manson are in this post.
Their co-headlining tour hits Nikon at Jones Beach Theater on Friday (7/31) and Susquehanna Bank Center on Sunday (8/2). Tickets for those are still available.
More pictures below...

---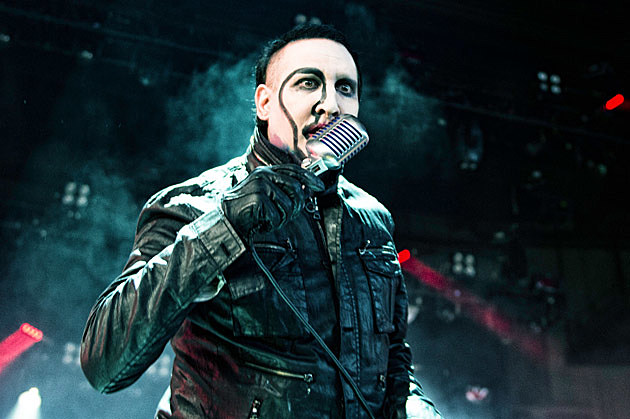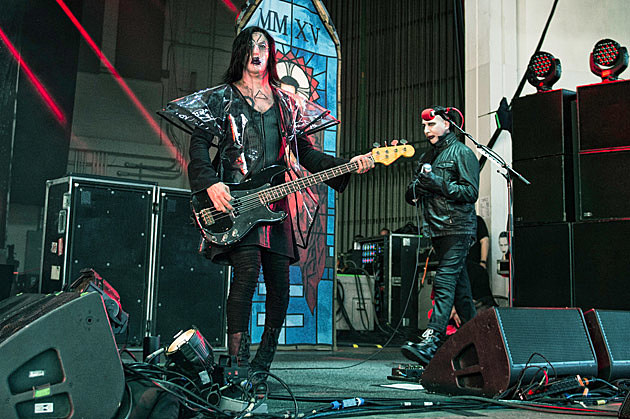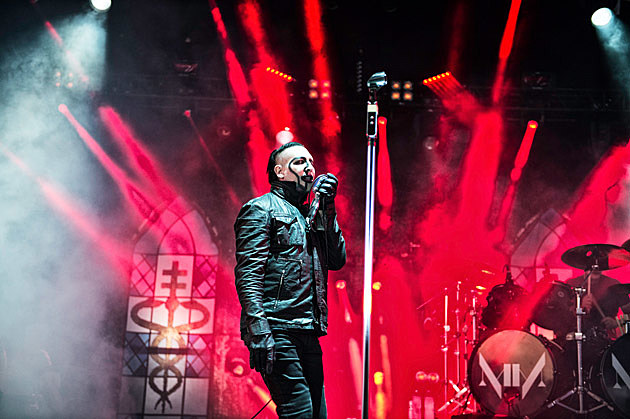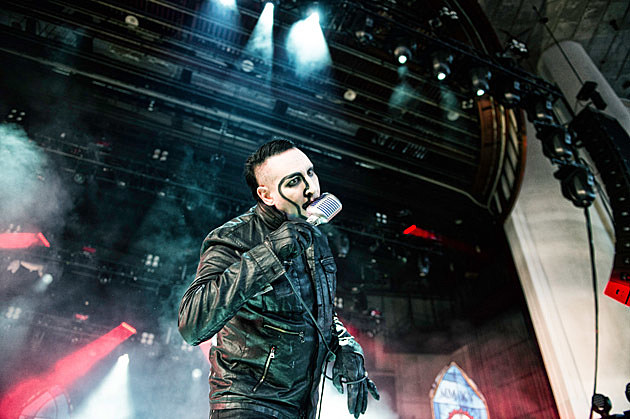 SETLIST: Marilyn Manson @ PNC Bank Arts Center 7/29/2015
Deep Six
Disposable Teens
mOBSCENE
No Reflection
Third Day of a Seven Day Binge
Sweet Dreams (Are Made of This) (Eurythmics cover)
Angel With the Scabbed Wings
Personal Jesus (Depeche Mode cover)
The Dope Show
Rock Is Dead
Lunchbox
Antichrist Superstar
The Beautiful People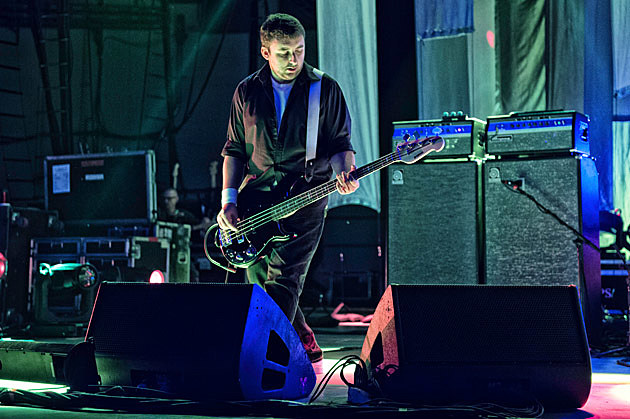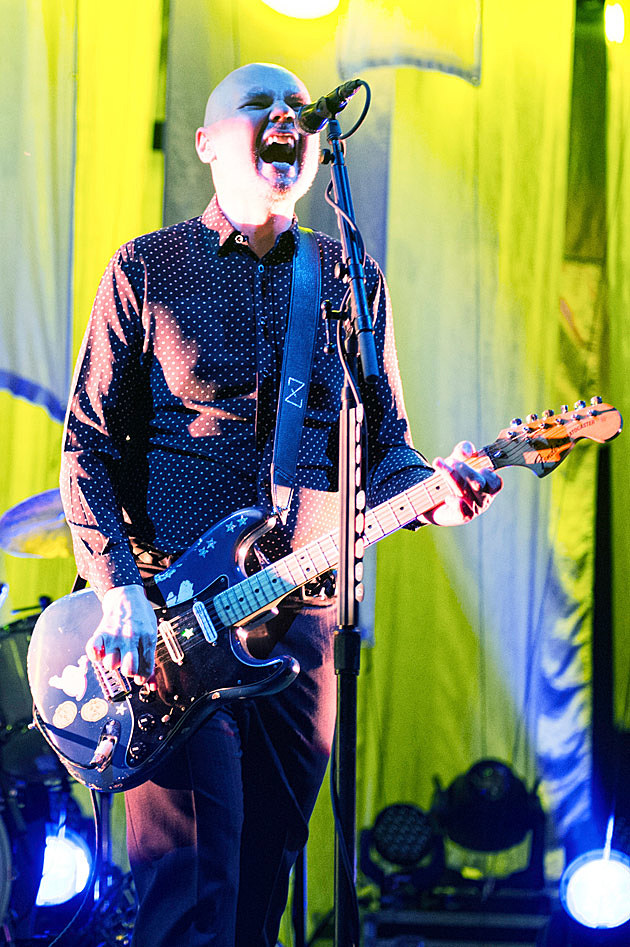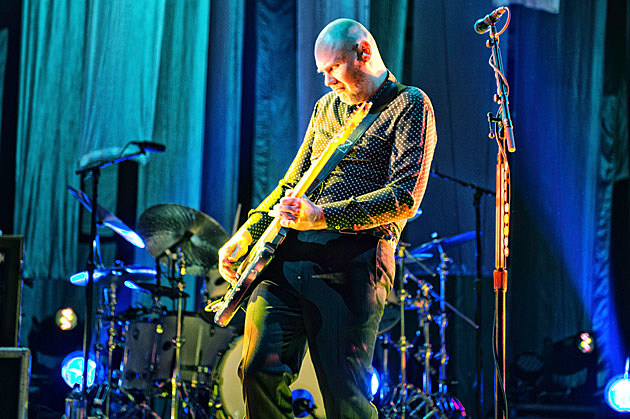 SETLIST: Smashing Pumpkins @ PNC Bank Arts Center 7/29/2015
Cherub Rock
Bullet With Butterfly Wings
Tonight, Tonight
Ava Adore
Drum + Fife
One and All (We Are)
The Everlasting Gaze
Zero
The Crying Tree of Mercury
Mayonaise
Disarm
Landslide (Fleetwood Mac cover)
1979
Run2Me
Thru the Eyes of Ruby
Stand Inside Your Love
United States