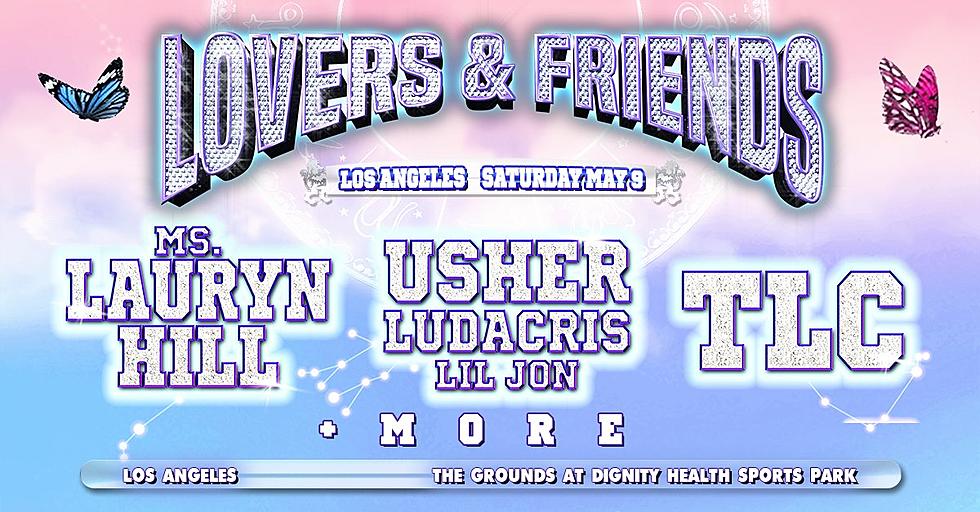 Snoop Dogg & Goldenvoice confirm Lovers & Friends is on after Lil Kim calls it "fake"
On Tuesday (2/18), Goldenvoice announced a new '90s and early '00s hip hop and R&B-focused festival in LA, Lovers & Friends, featuring Lauryn Hill, "Yeah!" collaborators Usher, Ludacris, and Lil Jon, TLC, and more. While many were excited about the perfectly-themed lineup, others questioned if it was too good to be true, even throwing around Fyre Festival comparisons - and not just because Ja Rule is on the bill. Shortly after the lineup was unveiled, Lil Kim took to Instagram, and in a now-deleted story, wrote, "this is so fake, I am not a part of this."
In response, Snoop Dogg, who says he's one of the festival's bookers, posted a video on Instagram. "Lil Kim, get at me on the DM, so we can get at you about this money," he says in it. "We were talking to some of your peoples. Or we thought we were talking to some of your peoples. Get at me on the DM, so we can try to get you this money, see if you with this thing or not. As far as everybody else on the show, 100% confirmed. So make sure you get your tickets when that shit comes out because they gonna go fast. I mean real fast. You seen the list."
A couple of other artists also cast doubt on the festival's veracity on social media. In a tweet that's since been deleted, Mase wrote, "best wishes on this show but pls take my name off of this flyer." Twista wrote, "AINT NO DEPOSIT HIT MY ACCOUNT FOR THIS SHOW," but followed it not long after with a second tweet, reading "locked and loaded playin all the hits ya diggg."
HipHopDX pointed out a further potential complication with the timing of Lovers & Friends: T-Pain is scheduled to perform at Rolling Loud Miami the same day, which is also the day Megan Thee Stallion is to perform at Washington DC's Broccoli City Festival.
We never had any doubt, but when asked for a statement, Goldenvoice told us, "our festival is 100% confirmed. Lineups are always subject to change." Soulection founder Joe Kay also tweeted confirming the festival's legitimacy, writing, "This is real. We do not condone fake/mock up line ups. everything we get behind is always official and locked in." He continued, "FYI: This festival is put together by Goldenvoice. They do Coachella & so much more. They don't miss or do fake shows. The organizers deal with the artist's agencies and then the agency deals with the artist and their mgmt team."