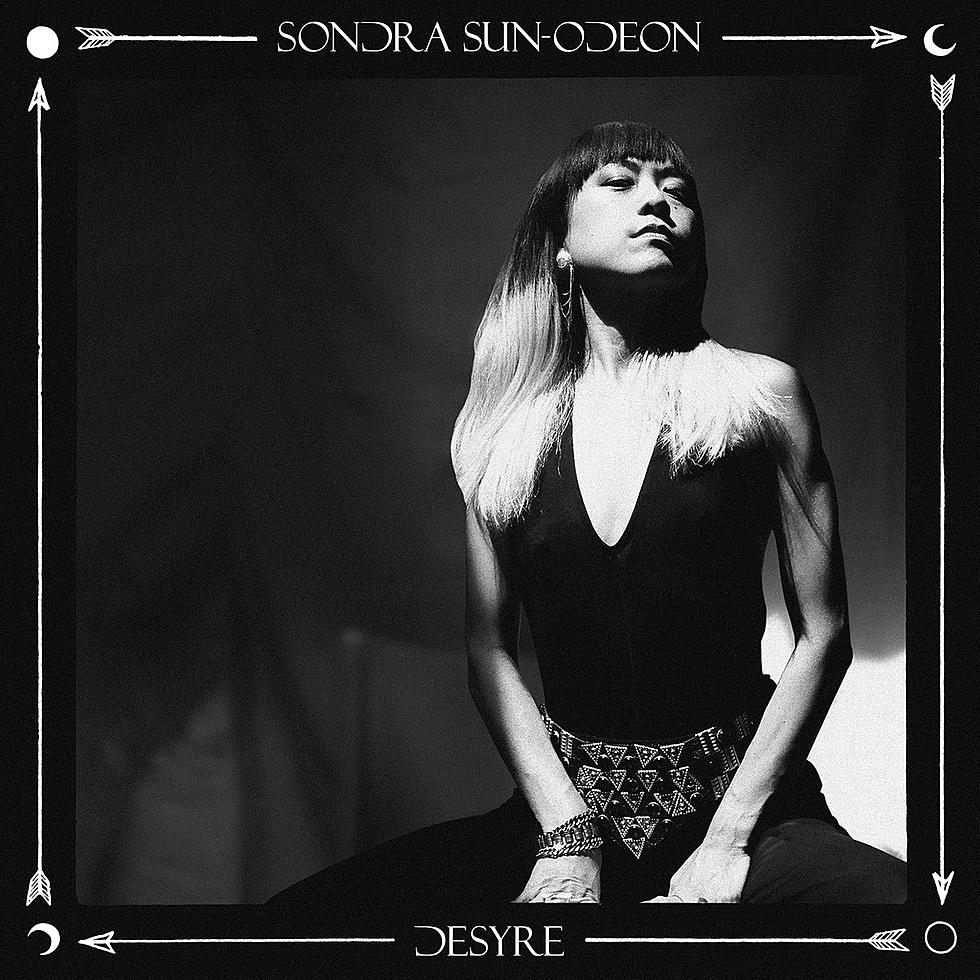 Sondra Sun-Odeon preps LP ft. Thor Harris, Mary Lattimore, more (new song/video)
Brooklyn's Sondra Sun-Odeon released her debut album Ætherea all the way back in 2012, and now she's finally set to follow it with her sophomore album this month, almost exactly seven years to the day Ætherea was released. The new LP is called Desyre, and like Ætherea, it features some very cool collaborators. This time Sondra worked with Thor Harris (Swans, Shearwater, etc), J.R. Bohannon, Lia Simone Braswell (A Place to Bury Strangers), and Mary Lattimore, and it was recorded, engineered and co-produced by frequent Zola Jesus collaborator Alex DeGroot.
We're premiering the title track and its video, which was co-directed by Sondra and James Autery, and stars Sondra alongside Dia Dynasty, Arone Dyer, Lisa Garfield, VEMiLO, and
Guya. Sondra says:
"Desyre" is a song celebrating the divine feminine creative force, shakti. It's about allowing surrender to sensual pleasure as a gateway to spiritual awakening and God(dess). The video features professional dominatrix, Dia Dynasty, as God(dess) and was shot in upstate NY by filmmaker and artist James Autery.

It asks: What if we weren't so pleasure-fearful, if sexuality was shame-free, and expressions of sexuality were free from judgement?

The video explores craving for Union with something greater than our individual selves and celebrates pleasure as being wholly aligned with and at one with Nature. We know that patriarchy is anti-pleasure, so embracing and reclaiming pleasure--especially sexual and especially as womxn--is a pathway to liberation personally, politically, spiritually.
While Ætherea was on the dark psych-folk side, Desyre is a harder-hitting album, thanks in part to Thor Harris on the drums, and the title track is a very good example of the new sound. It's brooding, doomy goth rock, and if you're into stuff like Chelsea Wolfe or that Marissa Nadler/Stephen Brodsky album, you probably wanna give this a spin too.
The album comes out November 22 via Graveface (pre-order). Check out the new song/video below.
Tracklist
1. Vision
2. Desyre
3. Roses in the Snow
4. Oaks
5. Drowning Man: An Invocation for the Demise of Patriarchy
6. Hit
7. Moved By Joy