Sondre Lerche played CMJ (pics), releasing RSD 12″, reviewed the new Prefab Sprout album, 'Crimson / Red' (stream a track)
Wei Shi
photos by Wei Shi; words by Bill Pearis
Sondre Lerche, Luke Temple @ Bowery Ballroom -- 10/15/2013

Sondre Lerche, who's been somewhat quiet of late, broke the silence for a show at Bowery Ballroom during CMJ, headlining The Talkhouse showcase on October 15 that also featured Luke Temple and others. Where most NYC shows tend to just be Sondre solo, for this one he had a rhythm section in tow -- a nice treat, though he's certainly capable of captivating a crowd all by his lonesome. Pictures from his and Temples' sets are in this post.
And speaking of the Talkhouse, Sondre reviewed the new Prefab Sprout album, Crimson / Red which was the first all-new Prefab Sprout album in 16 years. If you are familiar with Prefab Sprout, the band's influence on Lerche's music is pretty evident, and "I Cannot Let You Go" from his 2009 album Heartbeat Radio is an unabashed PS homage. In his review, he writes:
While I raked autumn leaves in my stepfather's garden, my vanity scanned the record for anything that might remind me of my own music. What I found resembled not so much how I sounded but how I felt. Barely 19 and still living with my mom while chasing my debut album across the world on infinite promotional tours, it was an incredibly confusing and eventful time. And Prefab Sprout turned out to be my absurd and emphatic compass through most of it. Their songs made room for everything I was dealing with: adolescent arrogance, sexual frustrations, conflicted resentment, helpless romanticism, long overdue generational confrontations.
The review is mostly positive and nicely considered, and you can read the whole thing here. And if you haven't heard Crimson / Red yet, Paddy Mcaloon is in fine form -- both vocally and songwriting-ly. If the production is missing some of the granduer of 1990's Jordan the Comeback, the album is a welcome return, and album-opener "The Best Jewel Thief in the World" stands among Mcaloon's finest. You can stream that, and check out more pictures from Sondre Lerche's CMJ set, below...

--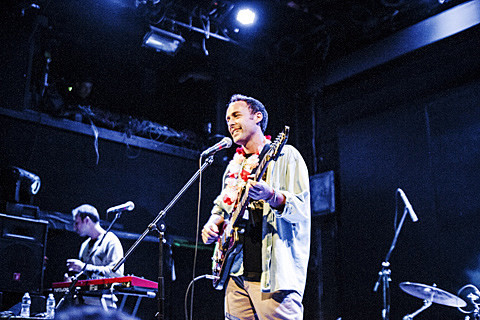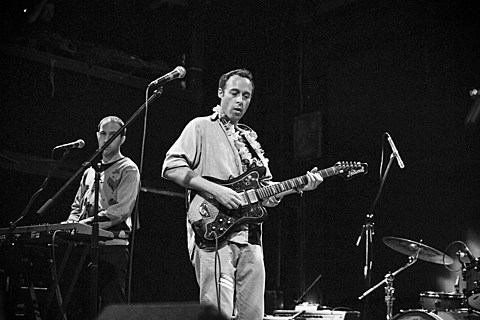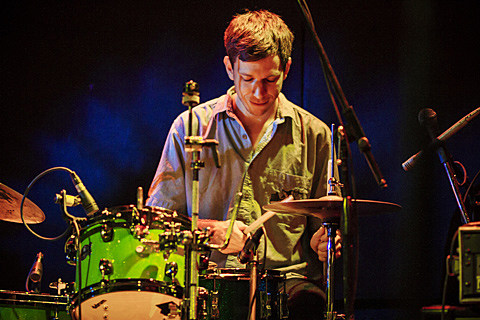 The Best Jewel Thief in the World - Prefab Sprout