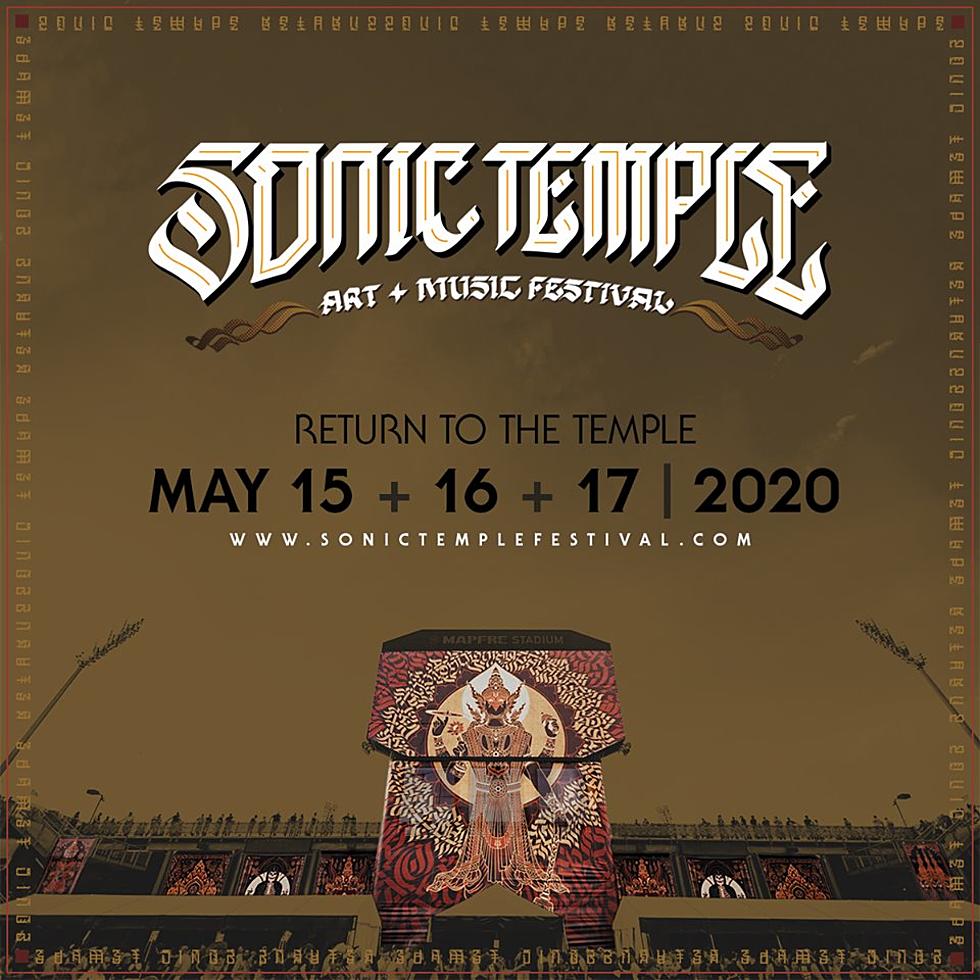 Sonic Temple, Epicenter & Welcome To Rockville reveal 2020 dates
Welcome to Rockville returns May 8-10 and happens at a new location in 2020, Daytona International Speedway in Daytona Beach, Florida, following nine years at Jacksonville's Metropolitan Park. "Welcome To Rockville might be leaving Jacksonville, but I'm not leaving Jacksonville behind," says Danny Winner. "This is where it all began – not just for Rockville, but for me. I love my hometown, and I'm really proud of what Rockville accomplished in its nine years in Jacksonville. Unfortunately, there was no longer a space at Metropolitan Park for us to deliver the kind of festival experience that Florida's rock fans deserve. I'm excited to have a larger site to work with that allows us the room to continue growing the festival experience. I hope all of our Jacksonville friends will join us in this next phase of Welcome To Rockville's evolution."
Epicenter returns May 1-3, and the location appears to still be TBA (though it is presumably somewhere in or near North Carolina).
Sonic Temple returns May 15-17 to Columbus, OH's Mapfre Stadium.
Sonic Temple's 2019 lineup included Foo Fighters, System of a Down, Ghost, Joan Jett, The Cult, The Hives, Refused, The Distillers, Gojira, Meshuggah, Action Bronson, Killswitch Engage, and more. Epicenter included Tool, Judas Priest, Korn, Foo Fighters, Rob Zombie, Mastodon, Circa survive, Meshuggah, Killswitch Engage, and more. Welcome To Rockville included Tool (who debuted new music at the festival), Korn, Rob Zombie, Judas Priest, Incubus, Flogging Molly, The Cult, Meshuggah, Killswitch Engage, Circa Survive, and more.
Sonic Temple and Epicenter (which "replaced" Wimmer/AEG festivals Rock on the Range and Carolina Rebellion, respectively, and which caused AEG to sue Wimmer for "stealing" the festivals) had their inaugural years in 2019, and both sold last minute $1 tickets. Both were also hit with weather trouble. Sonic Temple had to cancel sets from Refused, The Distillers, and more due to weather and Epicenter had to do the same for Tool.
Stay tuned for 2020 lineups, and keep your fingers crossed for better weather next year.