Dave Grohl brought 'Sound City' & special guests to NYC (Hammerstein Ballroom & Colbert — pics, setlist & video)
Rick Springfield / John Fogerty / Rick Nielson, Taylor Hawkins, Krist Novoselic

As discussed, Dave Grohl made his directorial debut with his new documentary, Sound City, which tells the story of the LA recording studio of the same name, and he brought his star-studded Sound City Players to NYC for show at Hammerstein Ballroom last night. The lineup included Stevie Nicks, John Fogerty, Rick Springfield, Lee Ving of Fear, Brad Wilk of Rage Against The Machine, Rick Nielsen of Cheap Trick, Alain Johannes, and Chris Goss, with backing from Dave Grohl himself, along with Taylor Hawkins, Nate Mendel, Krist Novoselic, Chris Shiflett, and Pat Smear.
In addition to playing original tunes that the members wrote for Sound City, the show included mini-sets from the people involved. It opened with a set from Alain Johannes, who played "Hangin' Tree" by Queens of the Stone Age, which he co-wrote, and also played some tracks from his band Eleven. Then Masters of Reality head Chris Goss brought out RATM's Brad Wilk for a set of Masters of Reality songs. Fear's Lee Ving did an original Sound City song followed by all Fear cuts. Rick Nielson of Cheap Trick did his set with Nirvana's Krist Novaselic, and the pair did all Cheap Trick songs and his cover of Fats Domino's "Ain't That A Shame". Then Rick Springfield was up, followed by John Fogerty.
Steve Nicks ended the show, doing original Sound City track, and combining that with Fleetwood Mac favorites "Dreams," "Landslide," and "Gold Dust Woman," plus here solo song, "Stop Draggin' My Heart Around," for which Dave Grohl came out and took over Tom Petty's role in the song. The sets were all backed by Foo Fighters members, and in between performances, clips of the film were played on stage. The entire setlist (incomplete setlist, can anyone help fix it?) and more pictures from the show are below (though unfortunately, photographers were not allowed to shoot the entire show, and there are no pictures of Stevie Nicks & Dave Grohl).
Dave Grohl was also on The Colbert Report last night, where he discussed the Sound City documentary with Stephen Colbert. A video of that is below as well.

---
Alain Johannes, Dave Grohl, Taylor Hawkins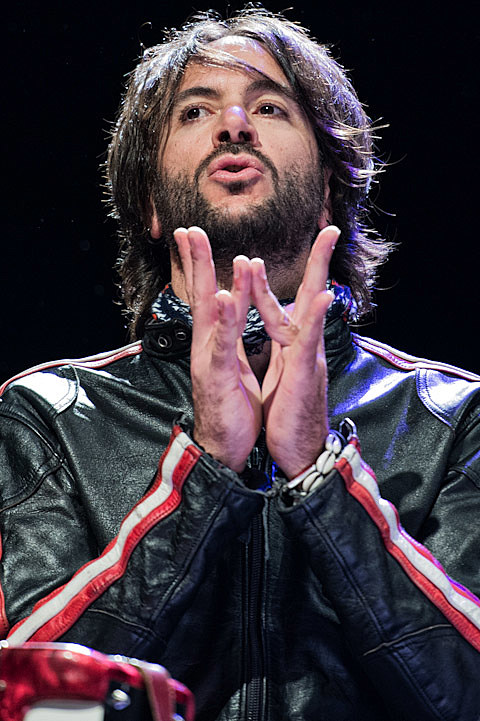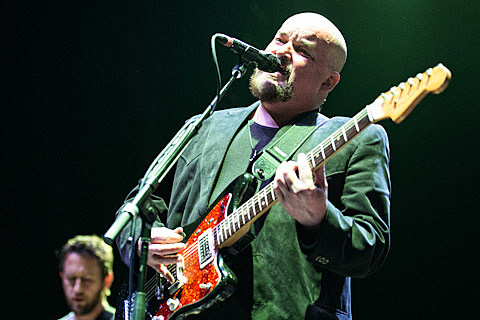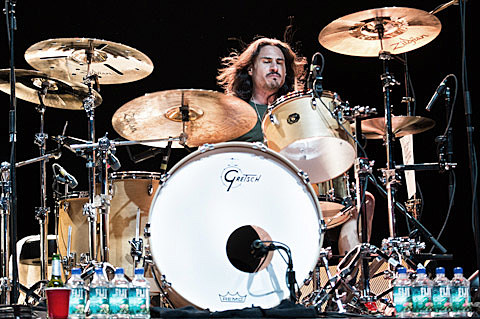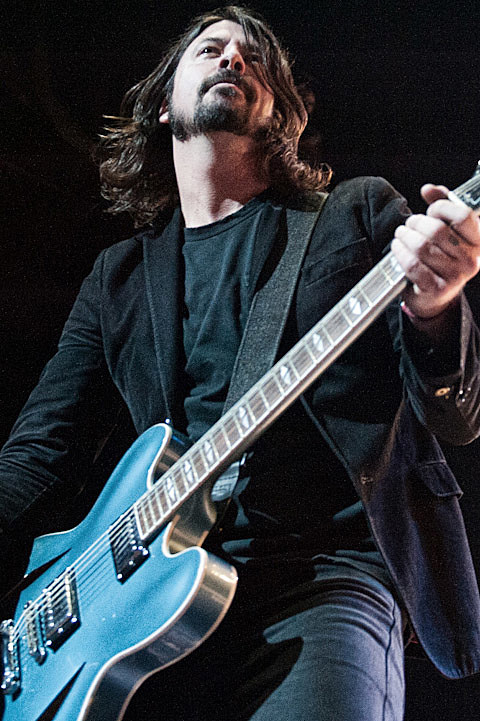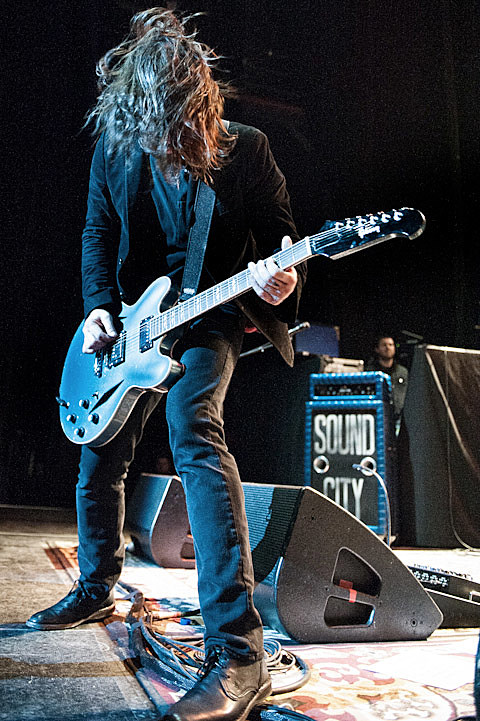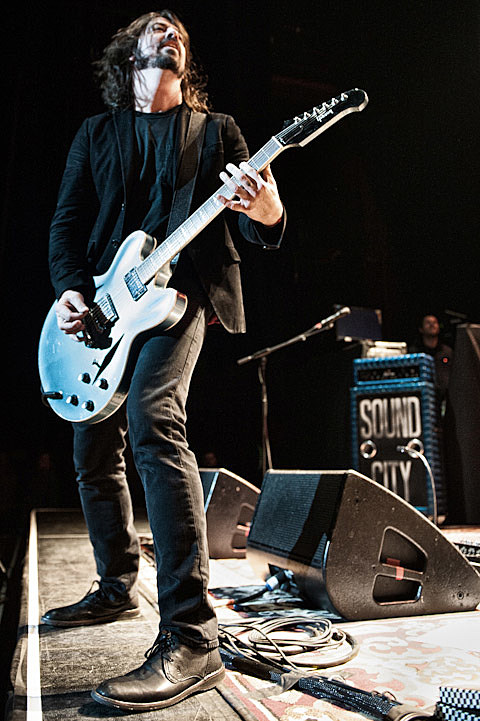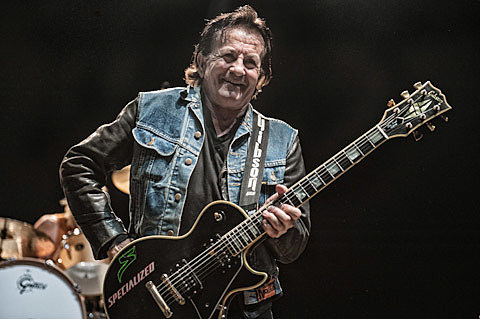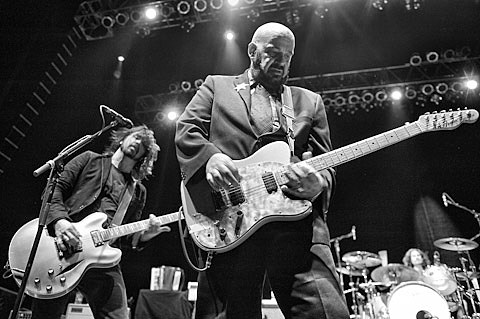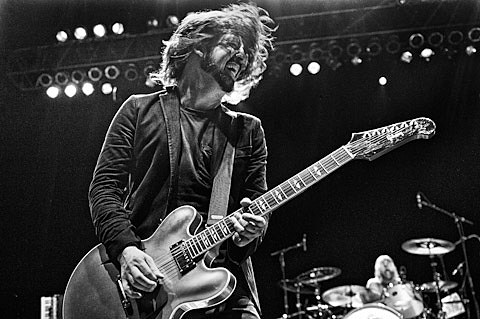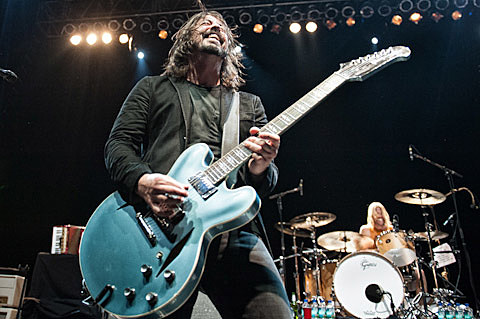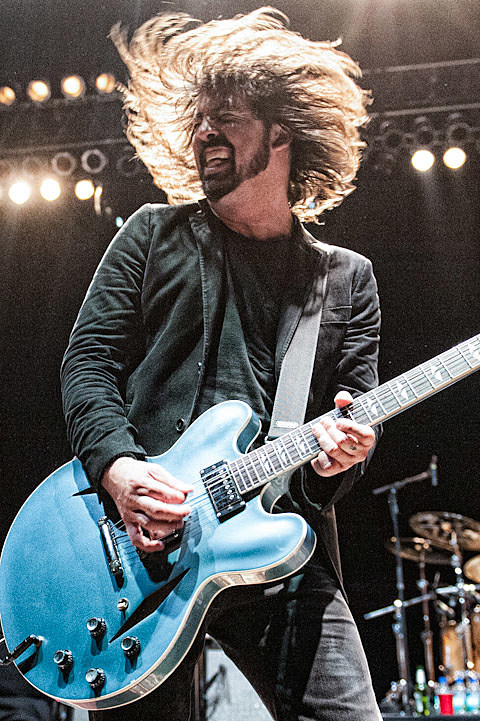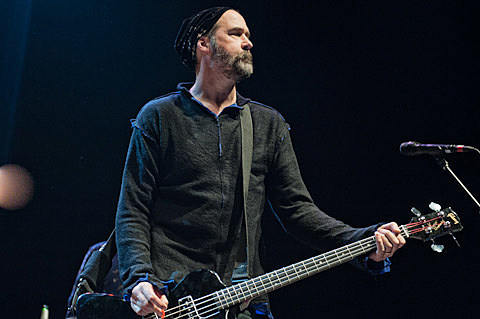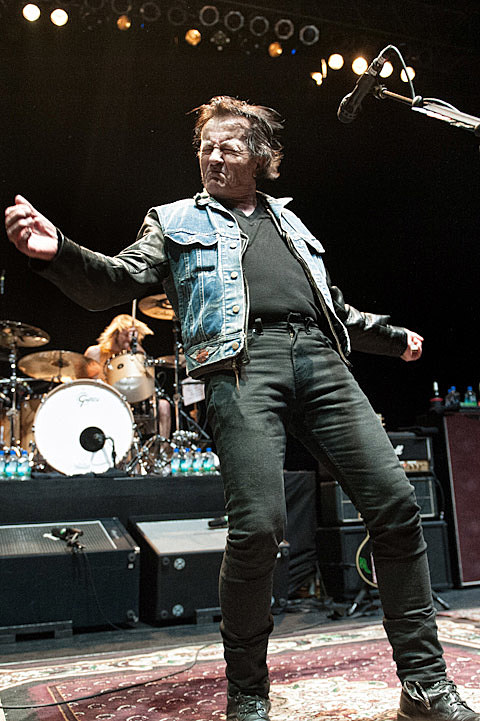 Dave Grohl on The Colbert Report
Sound City Players at Hammerstein Ballroom Setlist: (via) (incomplete setlist, can anyone help fix it?)
Alain Johannes
A Trick With No Sleeve (Original song written for "Sound City: Reel to Reel")
Why (Eleven song)
Hangin' Tree (Queens of the Stone Age song)
Reach Out (Eleven song)
Chris Goss, Brad Wilk
She Got Me (Masters of Reality song)
Domino (Masters of Reality song)
Time Slowing Down (Original song written for "Sound City: Reel to Reel")
The Blue Garden (Masters of Reality song)
Lee Ving
Your Wife Is Calling (Original song written for "Sound City: Reel to Reel")
I Love Livin' in the City (Fear song)
Gimme Some Action (Fear song)
Beef Bologna (Fear song)
I Don't Care About You (Fear song)
Foreign Policy (Fear song)
Rick Nielsen, Krist Novoselic
Hello There (Cheap Trick song)
Stiff Competition (Cheap Trick song)
I Want You to Want Me (Cheap Trick song)
Ain't That a Shame (Fats Domino cover)
Surrender (Cheap Trick song)
Rick Springfield
The Man That Never Was (Original song written for "Sound City: Reel to Reel")
I've Done Everything for You (originally bySammy Hagar)
Love Is Alright Tonite
Love Somebody
Jessie's Girl
John Fogerty
Travelin' Band (Creedence Clearwater Revival song)
Born on the Bayou (Creedence Clearwater Revival song)
Centerfield
Keep on Chooglin' (Creedence Clearwater Revival song)
Bad Moon Rising (Creedence Clearwater Revival song)
Proud Mary (Creedence Clearwater Revival song)
Fortunate Son (Creedence Clearwater Revival song)
Stevie Nicks
Stop Draggin' My Heart Around (w/ Dave Grohl)
You Can't Fix This (Original song written for "Sound City: Reel to Reel")
Dreams (Fleetwood Mac song)
Landslide (Fleetwood Mac song)
Gold Dust Woman (Fleetwood Mac song)