Sourvein & Kings Destroy played Saint Vitus (pics)
Sourvein headlined Saint Vitus on Friday July 8th with support from Kings Destroy, Strong Intention, Pristina and Night Bitch. The Cape Fear band are touring in celebration of their new LP Black Fangs (out now on Candlelight), a tour which continues TONIGHT (7/11) with a date in Baltimore, MD at Sidebar. All tour dates are below.
Tombs & Primitive Weapons play Saint Vitus in Brooklyn tonight (7/11), and for free.
Unfortunately, I got to Saint Vitus a bit late and only caught Kings Destroy and Sourvein, missing Strong Intention, Pristina, and Night Bitch (mem Ipsissimus) entirely. Pictures of Sourvein & Kings Destroy are below...

--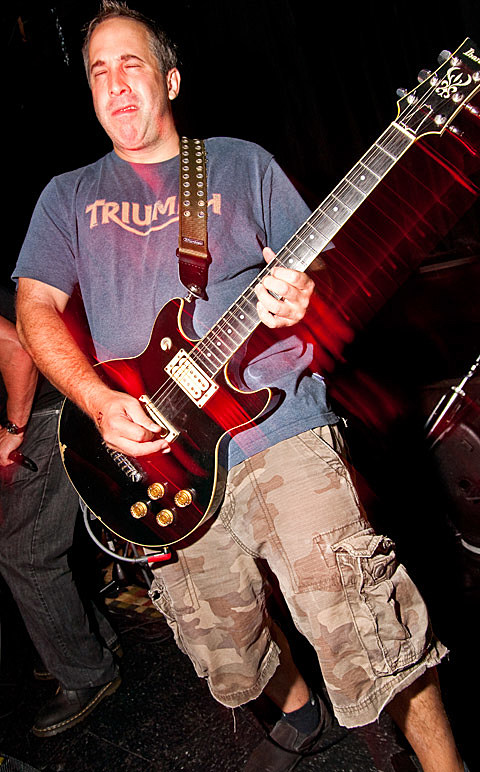 SOURVEIN - 2011 TOUR DATES
7/11/2011 Sidebar - Baltimore, MD
7/12/2011 Now That's Class - Cleveland, OH w/ Nachtmystium
7/13/2011 Mac's - Lansing, MI w/ Nachtmystium
7/14/2011 31st St Pub - Pittsburgh, PA
7/15/2011 Ravari Room - Columbus, OH
7/16/2011 Volrath - Indianapolis, IN
7/17/2011 Pyramid - Grand Rapids, MI
7/18/2011 Frank's Power Plant - Milwaukee, WI
7/19/2011 The Empty Bottle - Chicago, IL w/ Nachtmystium
7/20/2011 Fubar - St. Louis, MO
7/21/2011 TBA
7/22/2011 The Hideaway - Johnson City, TN
7/23/2011 Ground Zero - Spartanburg, SC