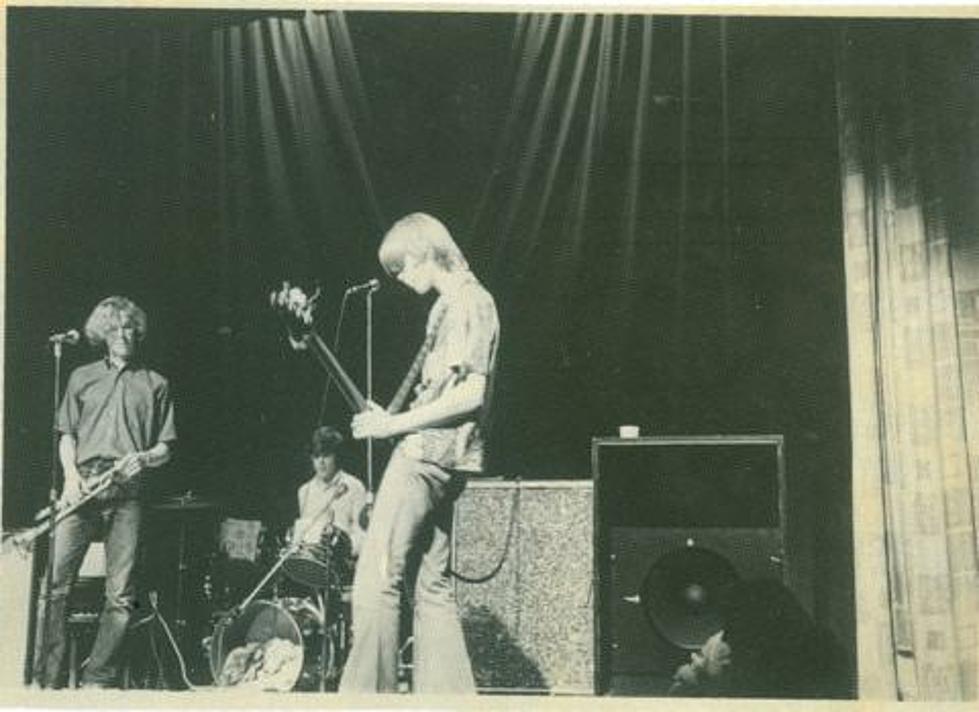 Sproton Layer (Roger Miller of Mission of Burma's old band) reissuing second LP, reformed and playing shows (dates)
Sproton Layer at the Little Theatre, Pioneer High School, Ann Arbor, MI. May 1970

Back in 2011 we talked to Mission of Burma's Roger Miller:
What's going on outside of Mission of Burma?

Well the group Sproton Layer, which was my band in 1969 and 1970, who was very kind of psychedelic, that album is getting reissued on a German psychedelic label called World in Sound and that's kind of exciting. I think they're going to do two CD's, and there's going to be a 20 or 30 page booklet with all these psychedelic drawings from when I was in high school.
That reissue of Sproton Layer's With Magnetic Fields Disrupted came out in 2011 and you can stream a track below. World in Sound will reissue Sproton Layer's second album, Press Your Hand and the Whole Room Fluctuates (recorded 1969-1971), next year.
Meanwhile The band (Roger and his two brothers, Laurence and Ben, plus a trumpetist) have gotten back together and decided to tour Sproton Layer this summer. Says Miller, "The band has decided not to drop acid again or run around in the woods smoking joints, but this should not keep them from delivering their very psychedelic sound in a convincing manner." Those dates include one in NYC at Mercury Lounge on July 26. Tickets for that show are on sale now and all known dates are listed below.

---
Sproton Layer - 2013 Tour Dates
Fri., June 14: The Blind Pig, Ann Arbor.
Sat., June 15: PJs Lager House, Detroit
Thurs., July 25: TT the Bear's, Cambridge, MA
Fri., July 26: Mercury Lounge, NYC