St Vincent & Pattern is Movement – now on tour, played Webster Hall in NYC – pics & setlist
Timothy S. Griffin
photos by Tim Griffin
"If you have been to enough concerts, you become familiar with the dynamic of the audience and the singer during small talk moments: They say something, the audience claps or laughs accordingly, and the space between the songs is filled up, nothing more to think about. Annie Clark is a friendly, funny person on stage, but last night, it seemed as though the audience collectively didn't know what to do when she addressed us. Awkward pauses, bad jokes from weird dudes in the back, lots of nervous laughter -- at some points, it felt like the entire room was on a bad first date with someone way out of our league.

Clark and her band of top notch multi-instrumentalists were excellent, but they did not entirely find their groove until about halfway through the show. " [Fluxblog]
Pattern is Movement and St Vincent, who, if nothing else, have violinist Daniel Hart in common, played the second night of their tour together at Webster Hall in NYC last night (5/20). All dates, more pictures from the show, and SV's setlist, below...


Pattern is Movement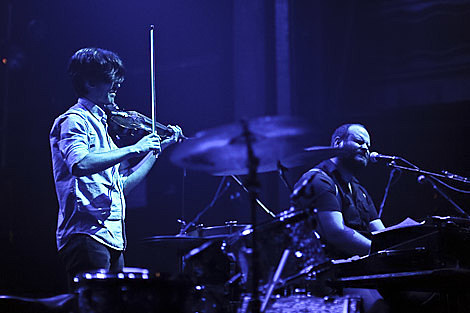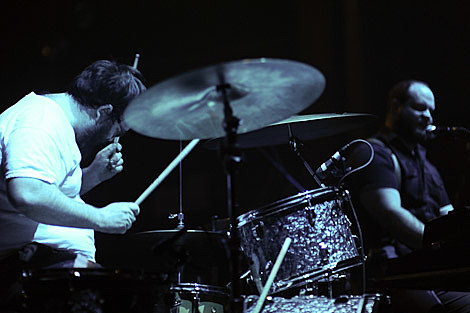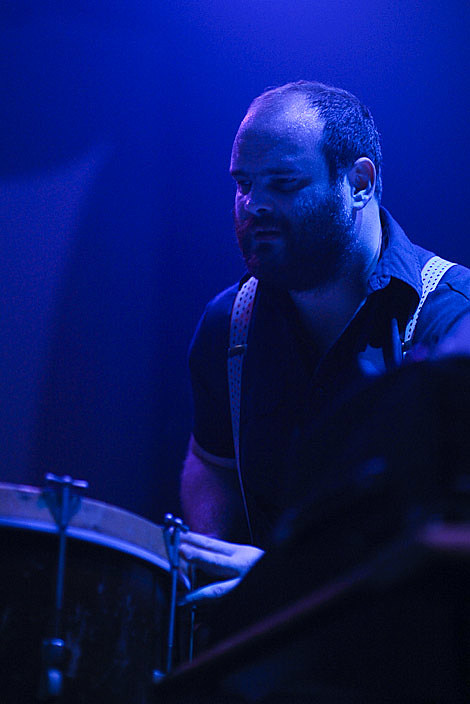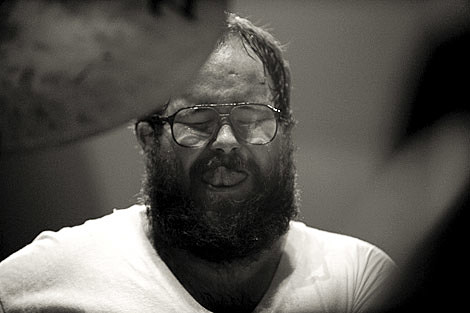 St. Vincent
Setlist
The Strangers
Laughing With A Mouth Of Blood
Now, Now
Actor Out Of Work
The Party
Oh My God
The Bed
Save Me From What I Want
Black Rainbow
Marrow
Just The Same But Brand New
//
Marry Me
Your Lips Are Red
---
St Vincent also recently played the Virgin Megastore. Her next NYC-area show is All Points West.
St Vincent & Pattern is Movement - 2009 Tour Dates
5/21/2009 Philadelphia, PA Unitarian Church
5/22/2009 Washington, DC Black Cat
5/24/2009 George, WA Sasquatch!
5/25/2009 Portland, OR Aladdin Theater
5/27/2009 San Francisco, CA Bimbo's 365 Club
5/28/2009 Los Angeles, CA El Rey Theatre
5/30/2009 San Diego, CA Casbah
5/31/2009 Phoenix, AZ Modified
6/2/2009 Denver, CO Bluebird Theater
6/3/2009 Omaha, NE Slowdown Jr.
6/4/2009 Minneapolis, MN First Avenue
6/5/2009 Milwaukee, WI Pabst Theater
6/7/2009 Chicago, IL Epiphany
6/10/2009 Lexington, KY The Dame
6/11/2009 Nashville, TN Mercy Lounge
6/12/2009 Manchester, TN Bonnaroo
6/16/2009 Birmingham, AL Bottle Tree
6/18/2009 Dallas, TX Granada Theatre
6/19/2009 Austin, TX Mohawk