St. Vincent, Tune-Yards & Basia Bulat played Central Park Summerstage (pics, video, setlists, more dates)
photos by Chris La Putt
Still shaking from the @basiabulat @tuneyards and @st_vincent show at #summerstage. Definitely one of the defining concerts of the summer! -Laura Rubin
St. Vincent at first seemed nervous due to a lot of technical difficulties with her band, but she quickly came into her element- perhaps focusing on Actor too much, Annie did not settle for just performing her songs, but reinventing them. She was absolutely exceptional, performing a sort of dance when she played guitar that was both a dance of rage and a parody of modern guitar solos at the same time as this spindly siren carries a pretty serious, Chuck Berry-esque guitar up to the front of the stage. She seemed lost in the world of her songs, a morose fairytale land of abstract orange hues and jagged shapes, but she brought something new out in her music with her reinterpretations- 'Your Lips Are Red' suddenly seemed almost like a Browning poem with its powerful jealousy and murderous themes.
The real highlight however, of this really quite exceptional set, may have been Black Rainbow- her impressive selection of band members (whom she recalled every name of, bless her) had starred and shone through several of her other hits. But with Black Rainbow the song just trickled into a dark, powerful musical marsh. You became weighed and yet uplifted by the powerful musical breaks, and it was... It was really something to watch. For all her nerves and sometimes awkward demeanour, St Vincent really performed today- but did so with a more rocky, almost Joplin edge to her music than she does on her albums. It was.... Divine. [Deliciously Apart]
St. Vincent headlined a free Central Park SummerStge show on Sunday, August 1st. She played with a full band with horns, as did opener Tune-Yards (who's playing the Rock Shop tonight)...

"The second Tune-Yards album can't come quickly enough. The existing recordings are very good, but don't do enough to showcase exactly how jaw-dropping Merrill Garbus has become as a live performer. I would go so far to say that she may be one of the greatest singers in the world today." [Fluxblog]
Canada's Basia Bulat was the first act of the day - she'll be back in NYC for two shows with the Acorn in September. The first is at Mercury Lounge on September 23rd. Tickets are on sale now. The second is one day later at Littlefield. Tickets are also on sale. All Basia dates are below.
More pictures & videos from the Central Park show, with two of the setlists, below too...


Basia Bulat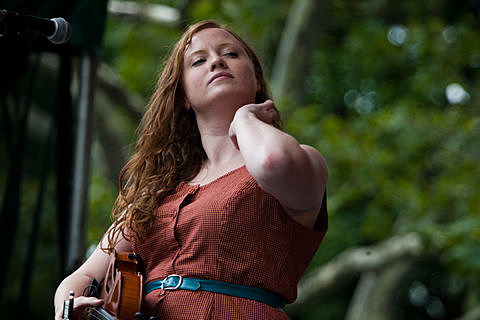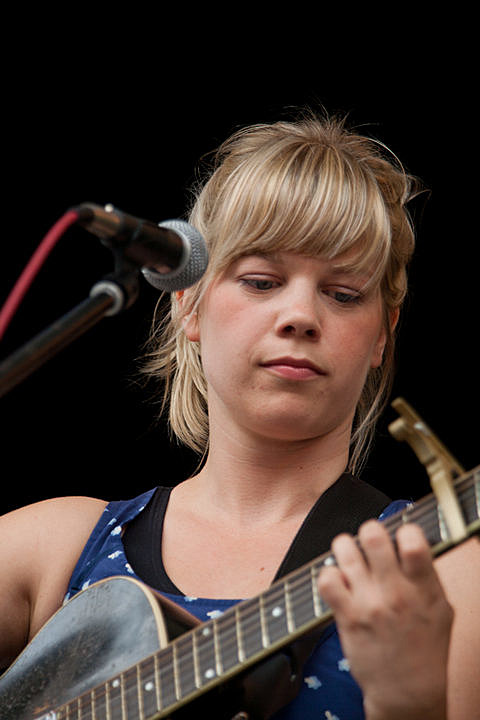 The Tune-Yards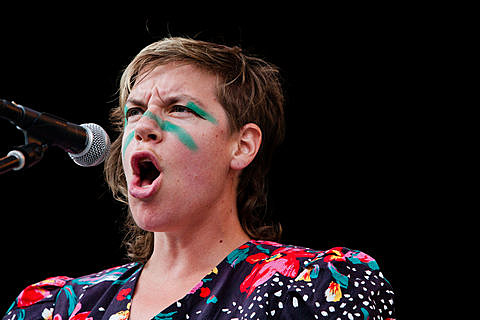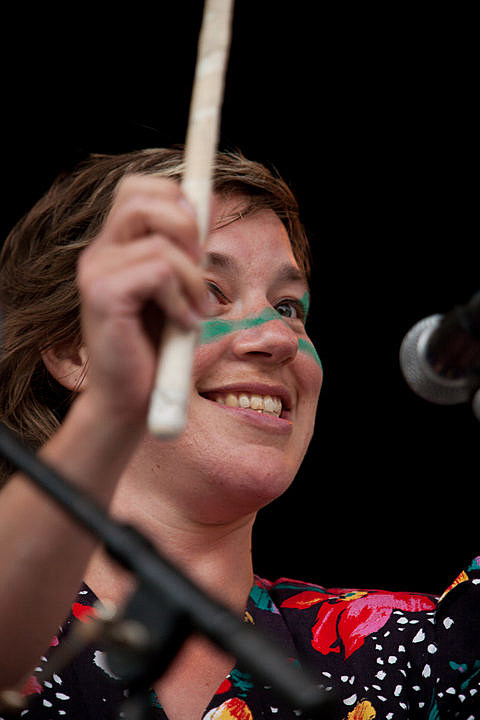 St. Vincent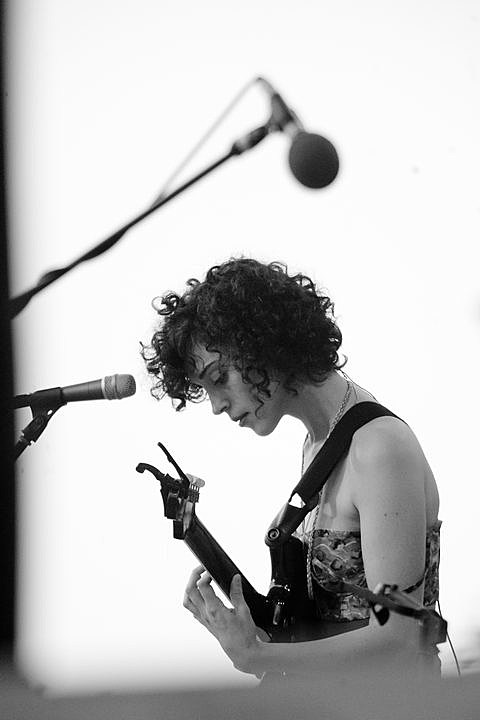 St. Vincent - Your Lips are Red @ Central Park Summerstage 8/1/10

Tune-Yards - Real Live Flesh (Central Park Summerstage, 8.1.10)

St. Vincent @ Central Park Summerstage 8/1/2010 (setlist via)
The Strangers / Save Me From What I Want / Actor Out Of Work / Jesus Saves, I Spend / Just The Same But Brand New / The Neighbors / Laughing With A Mouth Of Blood / The Bed / Black Rainbow / Marrow / Your Lips Are Red // The Party
Tune-Yards @ Central Park Summerstage 8/31/2010 (setlist via)
Do You Wanna Live? / What's That About? / Powa / My Hood / Fiya / Real Live Flesh / Sunlight / Hatari / Don't Take My Life Away
--
Basia Bulat - 2010 Tour Dates
08.06.10 - 08.08.10 - Edmonton, AB @ the Edmonton Folk Festival
08.10.10 - Innsbruck, Austria @ Bierstindl
08.11.10 - Vienna, Austria @ Haus der Musik
08.12.10 - Oslo, Norway @ The Oya Festival!
08.13.10 - Gothenburg, Sweden @ Way Out West
08.14.10 - Varberg, Sweden @ Majas Strand Cafe
08.18.10 - Amsterdam, Netherlands @ Paradiso
09.21.10 - Cambridge, MA @ TT The Bear's Place #
09.23.10 - Manhattan, NY @ the Mercury Lounge #
09.24.10 - Brooklyn, NY @ Littlefield #
09.25.10 - Philadelphia, PA @ Kungfu Necktie #
09.26.10 - Washington, DC @ DC9 #
09.28.10 - Pontiac, MI @ the Pike Room #
09.29.10 - Cleveland, OH @ the Beachland Tavern #
09.30.10 - Chicago, IL @ Schuba's #
10.02.10 - San Francisco, CA @ TBD
10.04.10 - La Jolla, CA @ the Loft
10.07.10 - Los Angeles, CA @ Old Style Guitar Shop
10.09.10 - Austin, TX @ Austin City Limits Fesival
10.15.10 - 10.17.10 Reyjavik, Iceland @ Iceland Airwaves
10.22.10 - Halifax, NS @ Halifax Pop Explosion
10.25.10 - Ottawa, ON @ Capital Music Hall ^
10.28.10 - Winnipeg, MB @ West End Cultural Center ^
10.29.10 - Saskatoon, SK @ Broadway Theatre ^
10.30.10 - Edmonton, AB @ MacDougall United Church ^
11.01.10 - Calgary, AB @ Knox United Church ^
11.02.10 - Nelson, BC @ The Hume Hotel ^
11.04.10 - Vancouver, BC @ Commodore Ballroom ^
! with Owen Pallett
# with The Acorn
& with Halifax Symphony Orchestra
^ with Josh Ritter